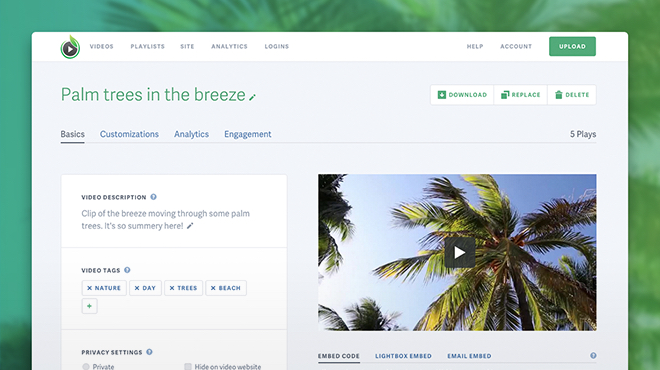 Just in time for the holidays, we released some seriously awesome, incredibly useful features that are totally worth celebrating!
We now offer three different types of embed codes (responsive, email, and lightbox embeds), custom post-play screens on SproutVideo landing pages and video websites, and we changed how some of our most popular security features work to make them more flexible. We also gave the video detail page a serious facelift, and updated the appearance of the rest of the app as well.
Keep reading for all the details on what's new!