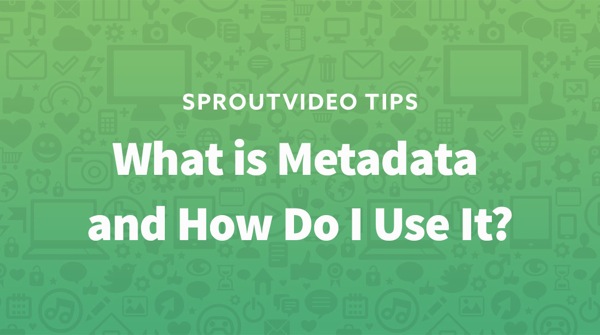 Metadata is one of those slippery terms that, if you're not particularly into the back-end side of programming, might leave you feeling confused and/or completely disinterested.
However, understanding a bit about metadata can be helpful as you develop and disseminate your videos through our platform, so in this post we're going to give you a solid basic overview of the key metadata you can set for your videos on our platform to help send search engines index your content properly and drive more organic traffic its way.
On the SproutVideo platform, we've provided a few ways to alter the metadata on your videos in relatively simple ways. Here's how.