Video editing has a reputation for being time-consuming and very technically involved. However, the days of needing a hefty desktop computer and massive monitor are long behind us. That equipment is still justified in many situations, but video editing apps and more powerful phones are making it easier and faster to produce fantastic video in the palm of your hand with a device you already own. Read on for the essentials you need to produce professional-looking video with your phone.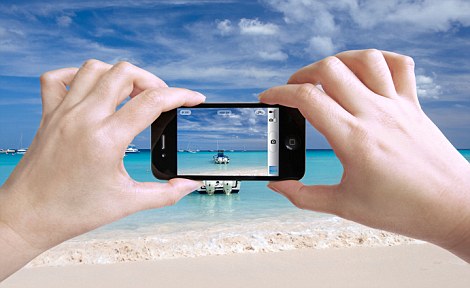 Correct the Aspect Ratio
We all know to film video with your phone sideways, right? Suffice to say, to produce HD video without black bars on either side, you have to film with your phone horizontal. If you still occasionally catch yourself shooting video vertically, a new app called Horizon will correct that problem for you, and automatically crops your video into the proper aspect ratio as you film.
No More Shakiness
For less than $30, you can get a small, portable tripod for your smartphone, and it is well-worth the expense if you are looking to improve video you are taking with your smartphone. These little wonders are compact and lightweight enough to find a permanent home in your purse, briefcase, or backpack.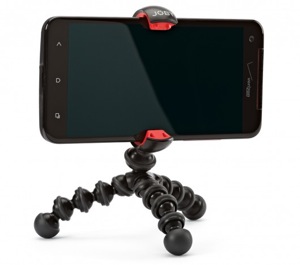 Even better, certain brands have detachable mounts, meaning you can use your smartphone with any tripod legs. This handy feature is one to look for, since it greatly expands your options for avoiding shaky video when filming with a smartphone.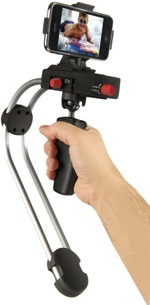 Another way to reduce shakiness is to get a monopod or similar hand-held device. These are simpler than tripods, but still help counteract the natural movements of your hands that can ruin an otherwise decent shot. These range from simple devices with extendable poles to get shots from different angles and heights, to relatively expensive hand-held devices like the Steadicam Smoothee. These hold your phone completely steady no matter if you are moving around or even going up and down stairs. If you are a real estate agent filming a walk-through of a property on a phone, for instance, this device is an absolute must. With a little practice it can even replace much bulkier full-size tripods in numerous situations.
Capture Better Audio
The issue with the built-in microphone on your phone is that it captures a lot of background noise, and sometimes is very far from the subject being filmed. Bulky or heavy microphones are not optimized for use with a phone, so a few manufacturers have started catering to this growing market. Using a separate recording device for the audio is still the route many will choose to take for the absolute best quality, but there are accessories on the market that can dramatically improve the audio being captured, even if the phone is far away.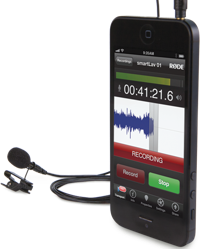 To get the mic as close as possible to your subject, you can use a lavalier mic like this one from Rode, have them record the audio to their phone, and then get the file from them through AirDrop or email when you are ready to start editing.
Trim and Polish
There are a plethora of video editing apps out there, and several are really very powerful. Some of the most popular include Magisto, iMovie, VidTrim Pro, Splice, and SloPro (for slow motion videos). These robust apps allow you to cut and trim clips, rearrange your shots, and add transitions, text, images, sound and visual effects, music, and voice-overs. The learning curve varies tremendously, and the right app for you will depend heavily on your video work-flow and your specific project. The ability to add more than one audio track, which many of those apps allows, is especially handy since the microphone on your phone may not capture all the sounds you want to feature in your video, and adding a music track can immediately make a video seem more professional.
Have you produced a video on your phone? We would love to see it! Tell us about your experience in the comments below, or on Facebook and Twitter!
blog comments powered by

Disqus