Tags are like labels. Say you have a video of your dog playing in the lake. You could tag it with "Playing at the lake" and you could also tag it with "Sparky my dog." You can then use the "Sparky my dog" Tag for any videos in your account that have Sparky in it. You can use the "Playing at the lake" Tag for any videos you shot while you were at the lake. Tags are important because they are used for search and video categorization on the SproutVideo video hosting platform.
To add a Tag to a video, go to the Videos page, select the video(s) you want to Tag, and then use the drop down "Add Tag" to select the Tag(s) you want to add to your video(s):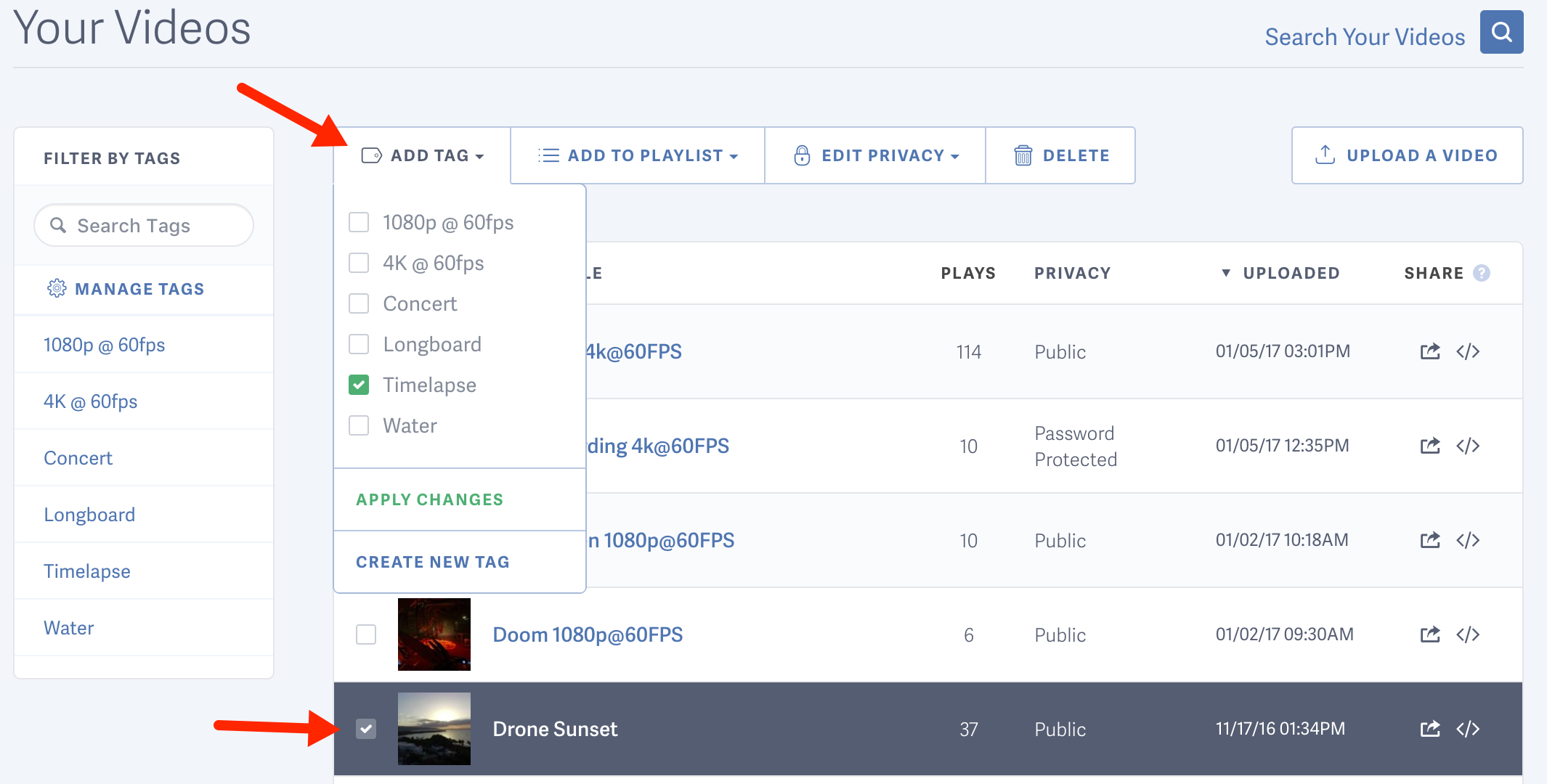 You can also create new Tags for videos by going to the Videos page, selecting the video(s) you'd like to tag, and using the option "Create New Tag" to enter the Tag you'd like to create:

To remove a tag from a video, go to the video's detail page, and click the X next to the Tag. The Tag will be removed from that particular video but it will not be deleted entirely. You can also use the plus sign next to the current tags applied to that video to add more existing tags or create new tags to associate with that video: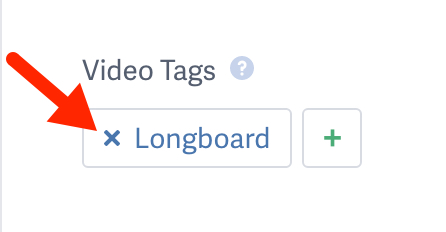 To delete or edit tags, use the Manage Tags feature from the main Videos page: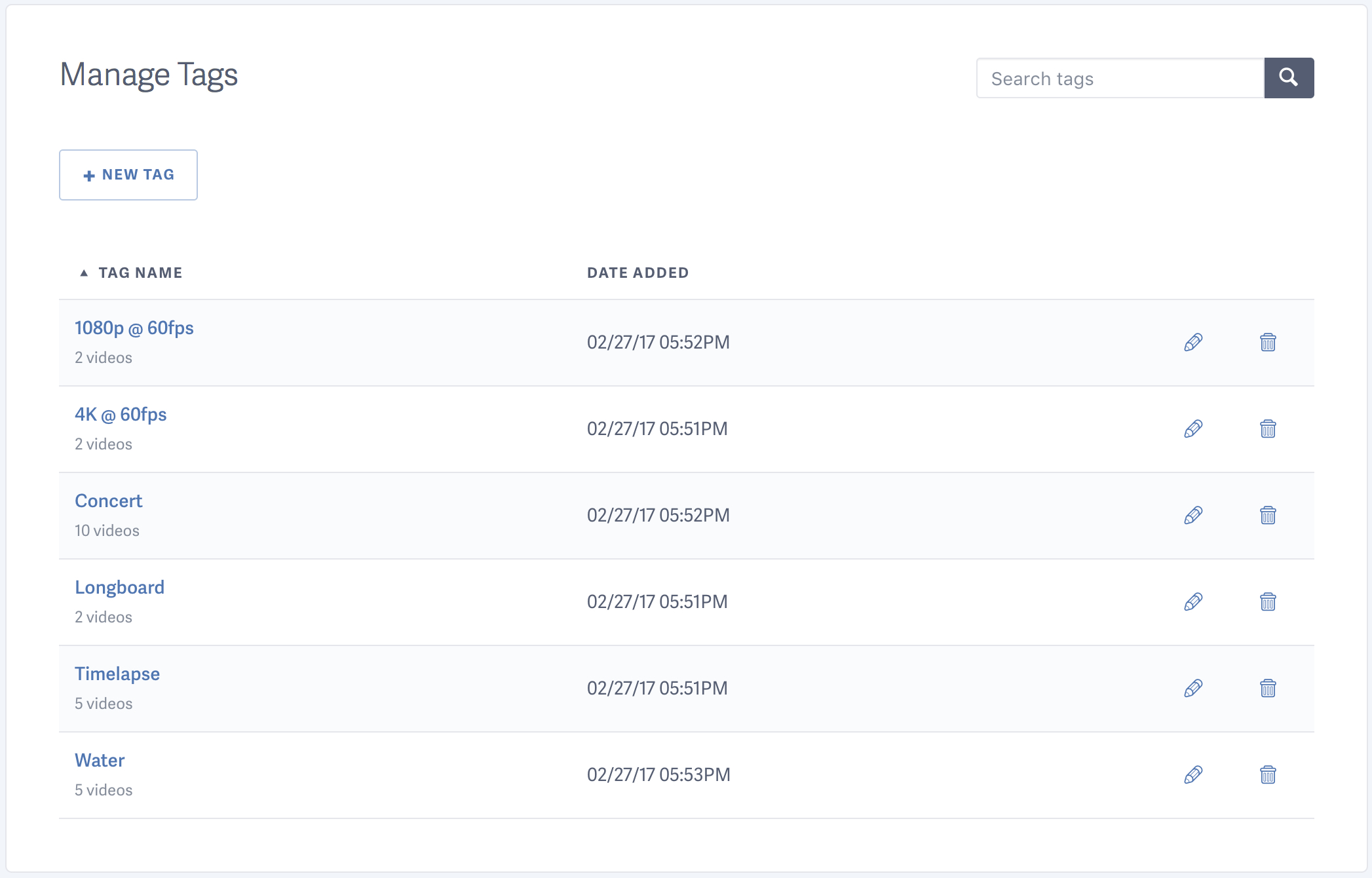 To help your audience quickly navigate to the videos they want to watch, we strongly recommend using Tags extensively in an organized fashion for your videos.
If you have any questions about Tags, shoot us an email to support@sproutvideo.com and we would be happy to help you out.