SproutVideo makes it very easy to take advantage of video for SEO purposes. We automatically generate video sitemaps for you that make it incredibly easy for search engines to find your videos and display them in search results.
Getting started
Robots.txt
The first thing you'll need to do is set up the robots.txt file on your website. By making a simple one line modification to this file, you'll authorize SproutVideo to host and submit your video sitemap to search engines on your behalf. Here is how to do it:
First, go to your sitemap settings page. There you will find your sitemap URL. It should look something like this: http://sproutvideo.com/sitemaps/e26ebd111bce9e9e10.xml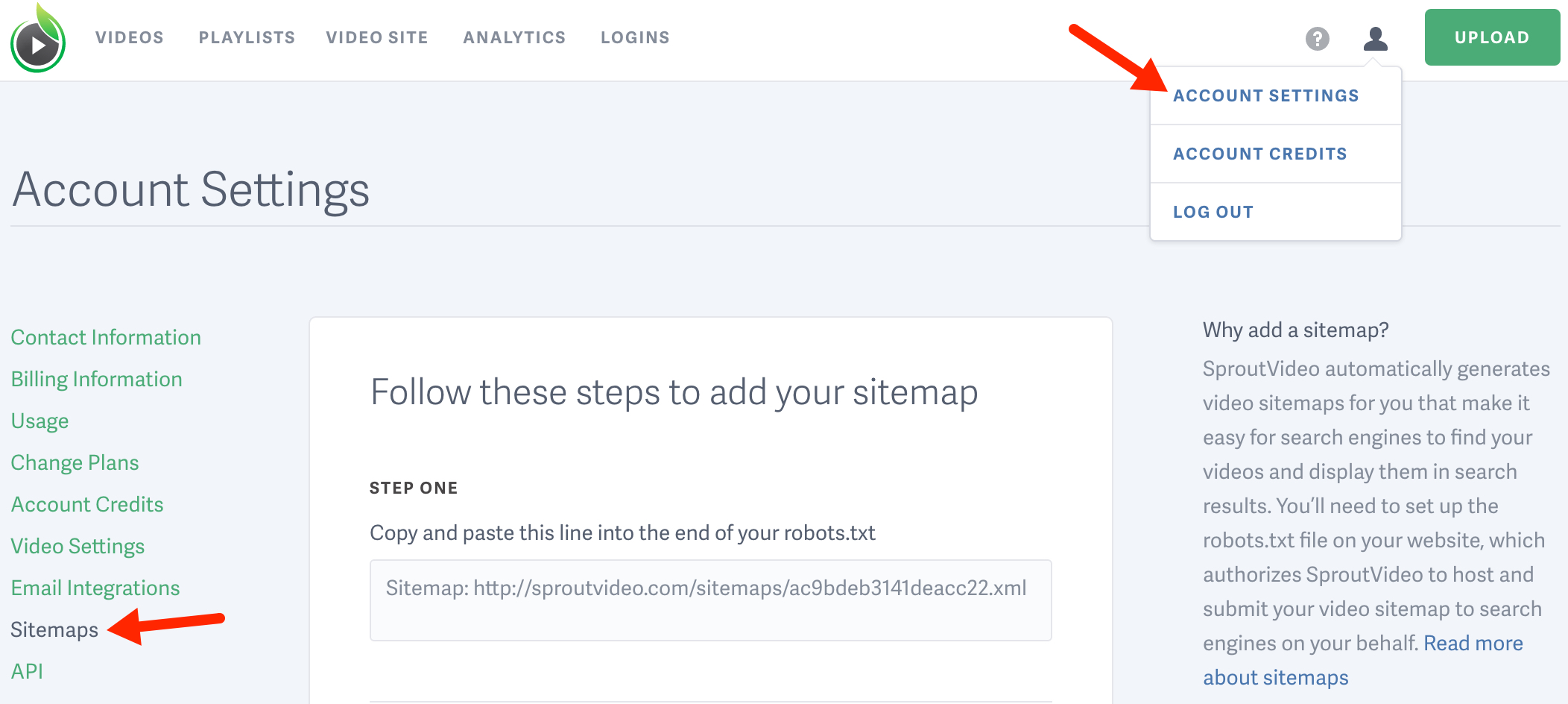 Next, open up your robots.txt to edit it.
Text Editor
If you are just using a text editor, add your sitemap to the bottom of your file like this: Sitemap: http://sproutvideo.com/sitemaps/ec61.xml If you do not already have a robots.txt file, make sure to create it at the root of your website.
Wordpress
If you're using Wordpress, you will need to use a plugin like http://wordpress.org/extend/plugins/wp-robots-txt/ which allows you to edit your robots.txt
Once the plugin is installed, click on Settings and then Reading
Uncheck the "Discourage search engines from indexing this site" checkbox if it is checked
Add Sitemap: http://sproutvideo.com/sitemaps/ec61.xml to the bottom of the 'Robots.txt Content' text area
Finally, click the 'Save Changes' button. Your robots.txt file will now be all set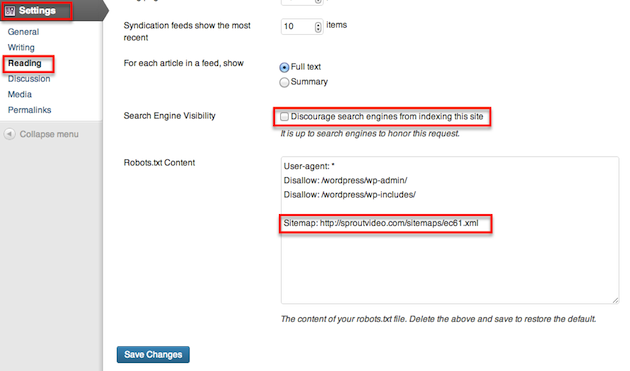 Registering your robots.txt file with SproutVideo
Once you have updated your robots.txt file, you will need to register it with SproutVideo. This way we can validate that you have set it up correctly and also let the search engines know when your sitemap has been updated. To register your robots.txt file with SproutVideo, do the following:
Go to your sitemap settings page.
Put the location of your robots.txt file in the box labeled 'robots.txt location'
Click the 'Verify robots.txt' button.
If we are able to verify that you have successfully set up your robots.txt file, we will submit your sitemap to all of the major search engines and notify them whenever you've added new videos.
Adding videos to the sitemap
Any video that has an Embedded URL set will be automatically added to your video sitemap with the meta data you filled out on the video details page.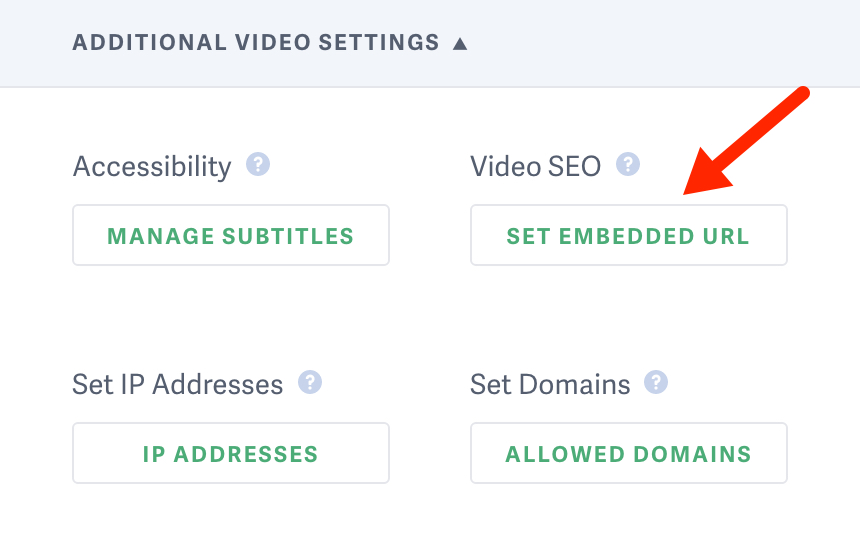 Metadata Recommendations
Title
Usually it's best to have the title of your video match the title of the page on which the video is embedded. So, if the page on which you are embedding the video has a meta tag title of "How to use the SproutVideo Uploader", for instance, you should set the title of your video to be the same. This will make sure that a video snippet will be displayed along with your page in search engine result pages.
Description
Try to be as descriptive as possible but avoid abusing keywords as search engines tend to frown upon keyword overloading.
Tags
It is best to not have too many tags. Three to four tags at most works best. Keep the tags short and simple.
Embedded URL
The URL of the page where this video is embedded. e.g. http://example.com/myvideo.html
How long will it take for my videos to start showing up in searches?
Unfortunately, the answer is, "It depends." The amount of time before Google and other search engines start indexing and displaying your videos in search results is highly dependent on many different factors such as PageRank, the number of links to the page you want to be indexed, the speed of your website, and many others. Some people have seen their videos start showing up in results in as few as 3 days and others have had to wait several weeks. The best advice we can give you is to just be patient, and try to improve your on-page and offsite SEO to increase your chances of getting indexed more quickly.