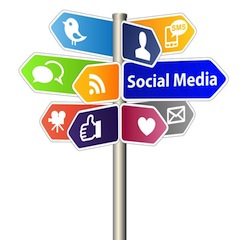 Creating awesome videos is only the beginning! Make sure people know about them by sharing on these social networks.
Chances are, you are already tweeting a link to your videos once you have uploaded them to your site. Do not forget to optimize your tweets by occasionally tagging complementary brands and using relevant hash tags.
Register (for free) to use this social news and entertainment site then upload your video to the applicable "subreddit". There is a subreddit for just about every field and interest out there so poke around, and be sure to build your reputation by leaving helpful commentary on other posts. Be wary of posting overtly promotional materials as these tend to do less well than authentic, informational, or hilarious posts.
Did you know you can Pin videos on Pinterest? You can and it is just as easy as pinning images! Build a Pinterest Board for all your videos or, better yet, create different Boards for different types of videos you offer (ex.: Tutorials, Testimonials, etc.) Do not forget to add a Pinterest widget to your site so your viewers can easily Pin your videos on their own Pinterest profiles!
Google+ is not only growing exponentially, but it is great for enhancing your search engine optimization strategy. Additionally, like Twitter, you can use handles and hash tags to tag relevant Google+ members and topics. Join Google+ groups to build your brand's reputation organically and to become a go-to source of knowledge and assistance.
Add visual content to your LinkedIn Company page by uploading your videos to your page. It is a great way to show off your professional expertise, and studies show people are more likely to share videos – they also allow your personality to shine through!
Recently, Instagram announced you can now create fifteen-second videos on their platform. A great way to utilize this is to film short teasers, behind-the-scenes clips from your video shoots, mini testimonials, and quick features of your team members. Include a link to your website in the description so your Instagram followers can check out your full-length videos!
Make it even easier for your viewers to share your video by posting them to Facebook. Assuming they are Facebook fans, seeing your video in their Newsfeed just might be the reminder they need that, "Oh, yeah! I meant to share that video when I saw it a few days ago!" Their friends will likely be more inclined to view your video when it comes on a recommendation from a trusted source.
8. Emails
Though it is not a new way of sharing videos, email is a very effective way of getting people to watch your videos, and with its proven impact on open and click through rates, you should definitely consider sharing your videos with your newsletter list. If someone is willing to open your email, you already have their attention, so link to your newest videos in your newsletters, or add a link to your email signature from time to time.
Vine launched in June 2012 and is not the most obvious choice for sharing videos, since like Instagram, your window to communicate your ideas is extremely truncated. The audience also skews to the sub-25 set, but there is still a lot you can do to help a video get traction and even go viral. Maximize those six seconds, and share the most intriguing snippets of your full length video. Pique viewers' interest, and keep them wanting more.
How do you best utilize social networks to share your online videos? Where have you seen the best return? Share with us here, on Facebook, and on Twitter!

blog comments powered by

Disqus