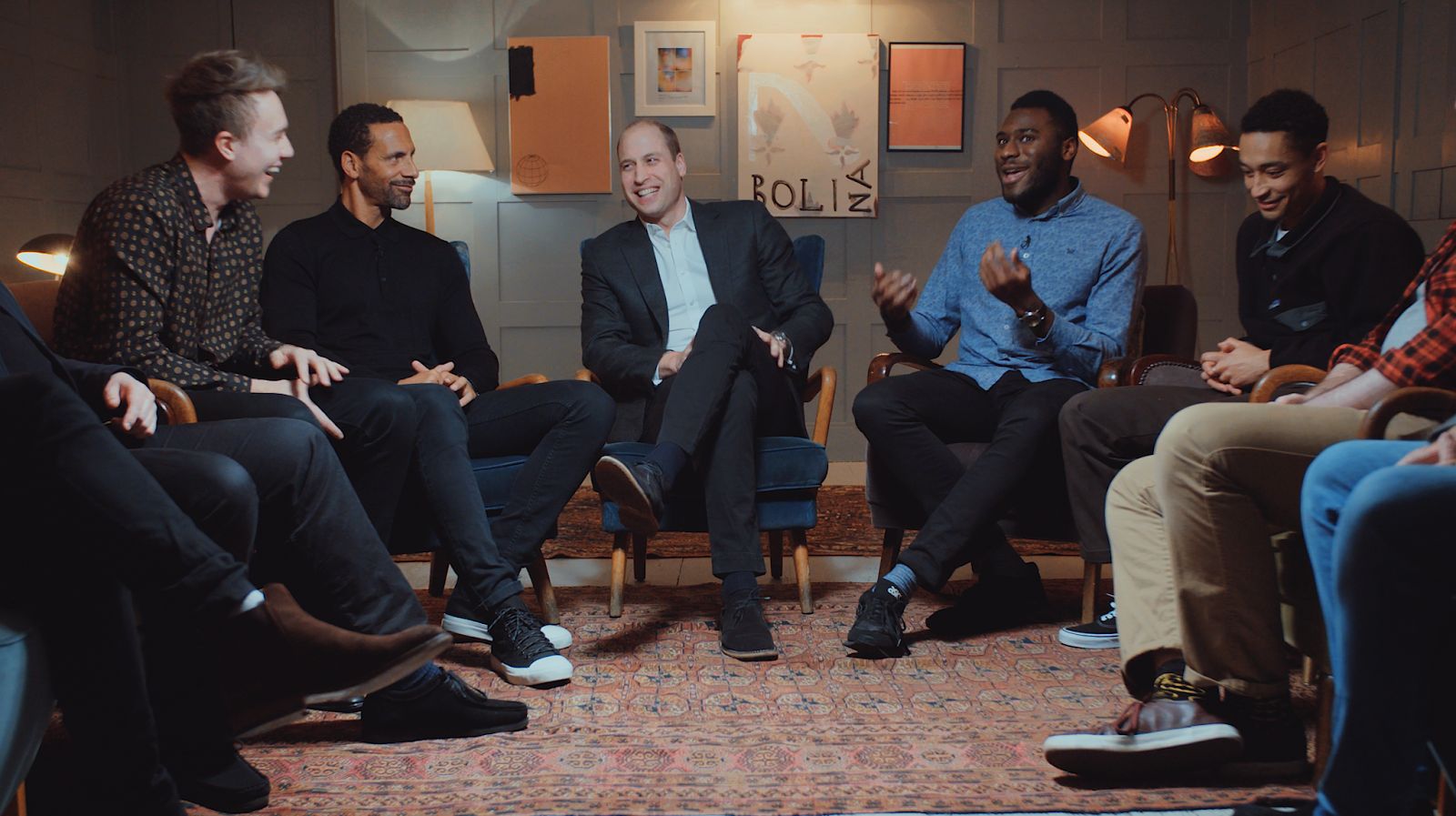 In this guest post from Bold Content Video, learn exactly how to work with a VIP on set, and the important considerations you'll need to keep in mind.
How would you handle a film shoot featuring a member of the British Royal Family? We at Bold Content Video have recently wrapped a project doing just that.
In fact, our set was packed with VIPs, as you can see in the behind-the-scenes photo above. From left to right: Radio DJ Roman Kemp, Former Professional Footballer Rio Ferdinand, The Duke of Cambridge Prince William, Journalist/Influencer Carl Anka, and Musician Loyle Carner.
While it may seem incredibly daunting to conduct such a high-profile event, with the right tips, it will be simpler than you think. Keep reading for our suggestions to help your next VIP (or Royal!) shoot run smoothly.