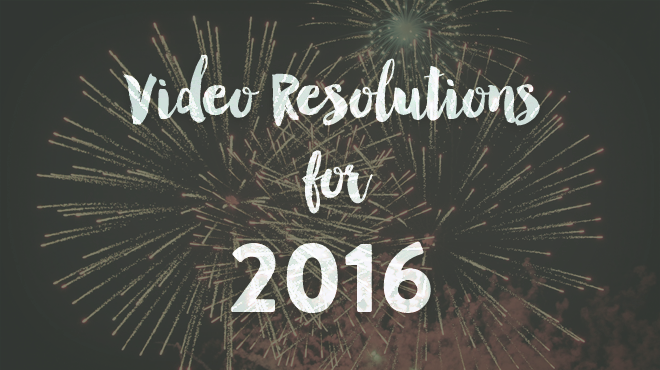 This year was a big year for video. This is the year that 360-degree video became major, the year that social video outpaced SEO, and the year that we got a new video player design! Okay, so maybe that last one is less of a world-mover and more just awesome for our customers. In any case, 2015 has been amazing, and we want next year to be just as, if not more, amazing.
With that in mind, we are making some awesome resolutions to make sure that our videos keep getting better.
Feel free to borrow and steal them to use as your own!