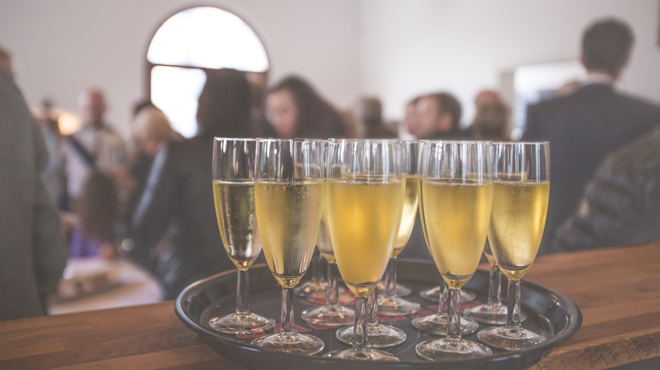 2016 is going to be an awesome year for video marketing. The technology and platforms behind cutting edge video marketing are not just really advanced and powerful, but accessible, portable, and increasingly affordable for your average Joe.
To make sure you stay on top of the latest info, news and trends, now's a good time to plan out your conference calendar for the coming year. To help you out, we selected eight conferences in 2016 not to be missed. Remember to book early to avoid missing out!
SXSW – March 11-20 in Austin, Texas
SXSW is probably the best-known event on our list because it covers nearly every aspect of new media, tech, and startups, as well as being an awesome place to catch fantastic cultural and musical events. This is a conference-slash-festival that qualifies as work and play.
For video marketers interested in staying at the cutting edge of the profession, and gathering inspiration from marketing leaders in a number of industries, this is the place to be. Just be ready to hit the ground running, and to keep right on going until you're on the plane home. Pro tip: plan a vacation for right after this fast-paced, marathon event.
Webvisions – April 7 in New York, NY
Webvision events explore the future of web technologies, including the latest innovations in design, content creation, user experience and business strategy. The event in NYC will include speakers like Margot Bloomstein and Sarah Hall.
For video marketers, this will be a great opportunity to spend a day immersed in discussions with some of the best marketing minds about the science and art of engagement. Not in NYC? Not a problem; Webvisions is also held in other locations on other dates.
NMX: New Media Expo – April 13-16 in Las Vegas, NV
Formerly known as BlogWorld, NMX is a mix of bloggers, visual and video content creators, podcasters, web TV, and business marketing professionals. The conference attracts around 100,000 participants each year, including celebrities and media executives.
This is a great conference if you're focused on networking, with such a huge number in attendance. Usefully, conference streams are divided into Podcasting, Blogging and Web TV, so you can organize your non-networking time efficiently.
NABShow – April 16-21 in Las Vegas, NV
In an effort to stay ahead of emerging trends, the National Association of Broadcasters has expanded their world view far beyond broadcast TV in recent years. The resulting event, NABShow is so massive it's almost unwieldy. With more than 100,000 attendees and one million square feet of space, it's impossible to truly take it all in.
That isn't to say you won't benefit from attending. Highlights for 2016 include a fully enclosed "flying cage" for drone demonstrations, and a new Virtual and Augmented Reality Pavilion. NABShow is the place to be to experience new and emerging video tech, and to rub elbows with people from many different industries, all united by a singular passion for video.
VidCon – June 23-25 in Anaheim, CA
With an unique focus on the culture surrounding online video, as well as the superstars and creative platforms shaping the industry, VidCon is the place to be to get in touch with what the kids are into these days.
Past events featured some of YouTube most popular acts, as well as many up-and-coming stars, and some presentations from experts in viral content. In 2016, VidCon is widening its purview to include gaming content – a move that reflects the unbelievable groundswell behind gaming videos in recent years.
Streaming Media East – May 10-11 in New York, NY
Streaming Media is exclusively focused on the business of online video. With breakout sessions helmed by experts, and keynotes by renowned executives in the space, you're sure to learn a lot about the ins and outs of the industry, as well as trends to come.
Dreamforce – October 4-7 in San Francisco, CA
This is the major annual conference organized by Salesforce, and it's possibly the biggest B2B-focused conference in the world. This is a hub for cross-pollination of cutting-edge marketing ideas.
While Dreamforce is sure to include speakers on a wide range of topics, you will find plenty of inspiration on video marketing coming from the likes of Microsoft, the Honest Company, and YouTube.
Revolve – October 19-21 in Charleston, SC
Feel like having a relaxed conference on the beach featuring the latest in branding? RevolveConf is the conference for you! Revolve is all about branding through innovative methods, and will feature speakers like Ben Callahan of Sparkbox and Cristiana Grether of the Coca-Cola Company, giving insight into how great branding is conceived and achieved.
For those interested in all aspects of branding, beyond and including video, this is a great chance to get fully engaged.
---
Have a conference in your area or on your agenda that we haven't included? Feel free to post the info below, or tweet it to us!

blog comments powered by

Disqus