Before deciding where to publish your videos, consider where they are in your marketing funnel. Are they part of a brand awareness campaign, designed to attract new visitors to your website? Or are they of higher production and content value, potentially offering some sort of "secret sauce" to your viewers, and ultimately capturing leads? If you are not sure, consider the length and content of your video – if it is 30 seconds or less, engaging, and leaves someone wanting more, then it is top of funnel, which is what we will address today.

How to use Videos in Your Top-of-the-Funnel Marketing Strategy
In this instance, you want your video to be shared as widely as possible, BUT, your site needs to be given credit as it reaches new audiences, or your brand has to feature somehow prominently in your video. If you are a guru in your industry, or your website already gets tons of traffic, you have less to worry about, but your video content could still be misused in certain contexts. Other sites could get credit for your work, either in search rankings or clicks, or you will not achieve substantial brand awareness despite widespread sharing of your video.
Drive Traffic to Your Site
To actualize SEO benefits and gain more top-of-funnel traffic, we cannot say this enough, tag your video correctly, and align the title, description, and video metadata with the other SEO factors on your page. Finally, insert a post-play clickable link, especially before allowing others to embed your video, to direct viewers back to your business website.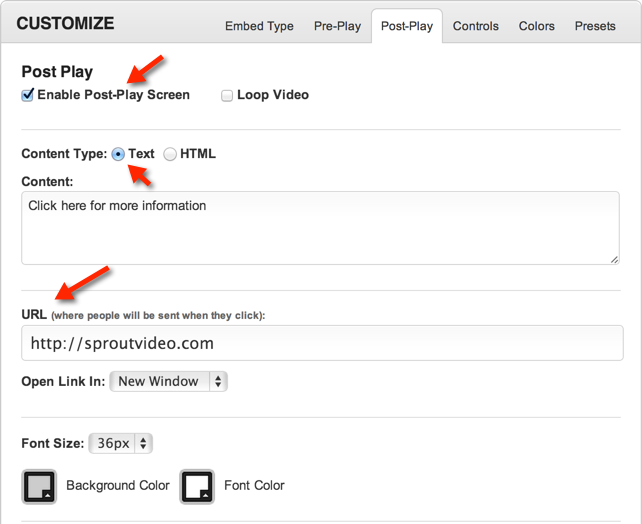 Importantly, before publishing that video on your own site, consider whether you want ads, or videos related to your video – but not to your business – to appear after your video plays. If you do not want ads or other people's videos to play on your site, then you need a more professional video hosting provider, like SproutVideo.
Cross-Publish Your Video
You might gain SEO benefits from having content exclusively on your site prior to releasing your video into the wild world of sharing sites like Youtube or Vimeo. However, since Youtube is now the second-largest search engine in the world, and definitely gets more traffic than your site, your promotional video likely belongs there, especially if it is a "how-to" or explainer video. A properly designed brand awareness campaign is still likely to benefit your business, even if the Youtube link outranks your site in SERPs. Note that you cannot put commercial content on Youtube, but you can add a link to your website, or "Associated Website Annotation," which will help drive traffic to your site.
Cut it Down to Size
Instagram and Vine have serious video length restrictions – 15 seconds and 6 seconds respectively – but are increasingly popular for sharing and consuming video content. If your video is more visual than text, you can fit a lot into that seemingly short timeline. This audience skews much younger than other social networks, so design your content accordingly.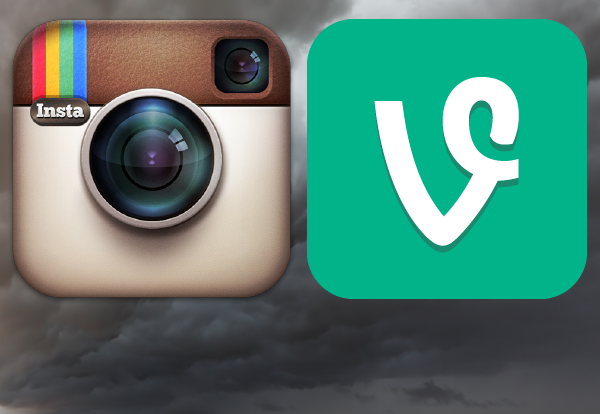 TechCrunch (photo credit) has a great article comparing Vine and Instagram video if you are unsure of which might be a good fit for your marketing strategy.
A few additional steps to take are to watermark your video with a subtle logo, or if that is out of the question for aesthetic or technical reasons, ensure your intro or outro clearly communicates your brand or logo, preferably with a nice call-to-action.
---
Following these steps should help drive brand awareness and traffic to your site as part of your top-of-funnel marketing strategy. This process might sound a little complex, so if you have any questions, please chat with us, or sound off in the comments below!