For the most recent news regarding the SproutVideo referral program, please refer to this blog post.
Today, we're launching a referral program for SproutVideo members! We now offer double-sided referrals, meaning you can earn account credit by referring friends to SproutVideo. Even better, your friends will also receive a sweet discount. Keep reading to get the details on how you can start earning account credit today.
New SproutVideo Referral Program
The SproutVideo referral program is a great and easy way to earn account credit. For every person that signs up using your unique referral link, and stays a member through their first month, you'll automatically be credited $25 to your account. That person will also receive $25 off their first month of service. There is no limit to the amount of people you may refer or the amount of credit you may receive.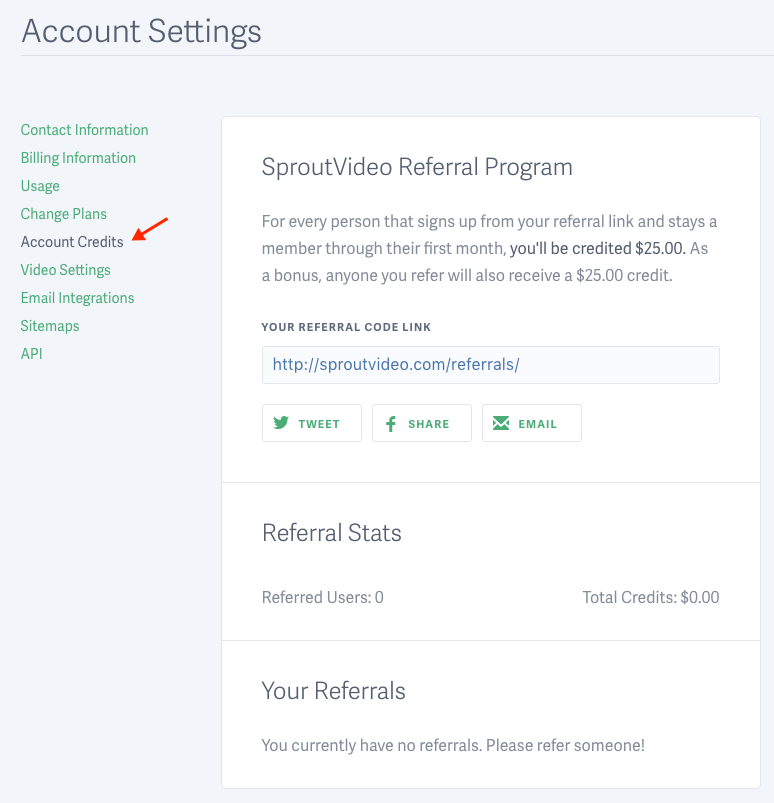 Easily navigate to your referrals page, and start earning credit today!

blog comments powered by

Disqus