As a rapidly growing video hosting company, we wanted to give a quick shoutout to some of our favorite tools and apps we used over the past year that enabled us to be more professional, efficient, and have some fun at the same time. Read on to see who made our list, in no particular order.
There should be no surprise that they are on our list. We certainly aren't the first to give them accolades, but you can't really say enough good things about this customer service platform. No matter what your volume is, Zendesk enables you to quickly and efficiently deal with customer service issues with easy-to-use macros, tagging, and it also scales up nicely as you grow and add agents. Our one wish is that there was an option to have a conversation view (gmail-esque) rather than old-fashioned ticketing so that all correspondance would be readily visible – especially handy when you have repeated interactions with someone.

2. Animated Videos
As a video hosting service, we love the innovative newcomers that increasingly serve as an alternative to boring or monotone corporate videos – animated videos. For a relatively low cost, you can quickly create an entertaining video about nearly any subject you can think of, and deploy them on your site using a hosting service such as SproutVideo. Compared to the amount of time and effort it takes to film an actual person and create corresponding motion graphics, there are clear advantages – and let's be honest, who doesn't like cartoons? Our faves in this space are PowToon and Goanimate, though there are certainly others to choose from. Look for animation platforms with a lot of characters, actions, and objects to make sure you can express yourself in style.
3. Screen Capture Tools
If you have a small team, you need tools that make it easy to create great content quickly. Images are usually important no matter what you're publishing, and there are some terrific little apps that can make life a lot easier. Photoshop is clearly a leader here for image editing, but Snagit and its smaller sibling, Jing, both by TechSmith, can do a lot with a little. The Windows version of Snagit is slightly more robust than the Mac version, which has a different menu layout and seems to be missing some of the more useful image filters, but either one is still great in a pinch. With the ability to fully customize the screen cap (time delay, dropdown menus, scrolling window, record video of the screen, etc), there isn't a whole lot Snagit can't do. Obviously there are a lot of screen capture tools out there, but Snagit keeps us coming back for its better-than-average image editing abilities and flexible capture settings.
Similar to Snagit in some ways, but altogether different is Screenflow. Specifically designed for screencasts rather than captures, Screenflow has basic video editing tools built into its platform so anyone can produce a quick, cheap and most importantly, great-looking site tour, how-to, or training video. It can record just the display or using a webcamera. Since it's so specialized, Screenflow has some unique features that would ordinarily require prior video-editing experience to replicate with another program. Things like different effects for mouse movements or clicks are seamless, save time, and give your homemade videos a professional look.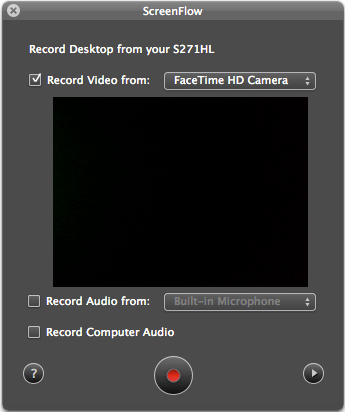 Sometimes you need a little inspiration, and for that, we often turn to Hongkiat. An aggregator of tips, tricks and tutorials, Hongkiat is a constant source of new tools and apps that make life easier or upgrade your current arsenal. Go there for research, new ideas, or even special deals on a wide range of gadgets, gizmos, tutorials, and more.
As a video hosting provider, we have a real need to connect with our customers on a regular basis to answer questions and help people troubleshoot special projects, so for a small, busy team, live chat support is a great solution. Olark Chat is really simple to use and works well with other chat clients you might be using like Adium. The shortcuts for transferring chats and other basic functions are straightforward and make it easy to collaborate.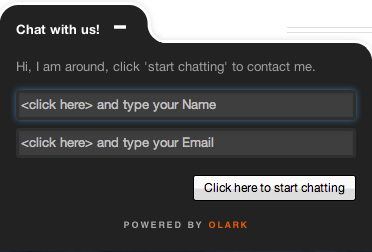 Do you keep a centralized password log? Some sort of record of all shared logins and usernames for different websites you use on a regular basis? How secure is it, and do you use a different, random password for each site? Chances are you don't, and it's probably because you're not using LastPass or another similar password app to store and encrypt your passwords. Even better, LastPass will generate random passwords for you, especially important for any site that stores personal or credit card information, making it vastly more secure than your go-to passwords. You can set it to auto-login and you can also set up password sharing if you need to give access to a coworker or friend.
Here at SproutVideo, we love checklists. Something about checking tasks off makes the workday feel more productive, and often prevents things that are not top-of-mind from falling through the cracks. Maybe you have your own system, but if our method sounds familiar, you will adore WorkFlowy. WorkFlowy's super simple, clean layout makes paper a thing of the past. It somehow reproduces that gratifying sense of accomplishment when you cross an item off your list, but rather than getting lost in a stack somewhere on your desk, your finished tasks are neatly hidden on the page so you can go back to them whenever you need to. Even better, WorkFlowy enables you to create detailed subsections of lists, and to share list sections with coworkers, family or friends as needed.
If you have a growing team, ZenPayroll is a must. Sure, they are up against some established players like Paychex, but they offer a streamlined user interface that makes onboarding and set up a breeze, and really responsive, proactive customer service. Their online forms are slick and have none of the clunky, confusing features more commonly associated with payroll processors. While not yet available in all states, you should definitely look them up to see if they are in yours.

blog comments powered by

Disqus