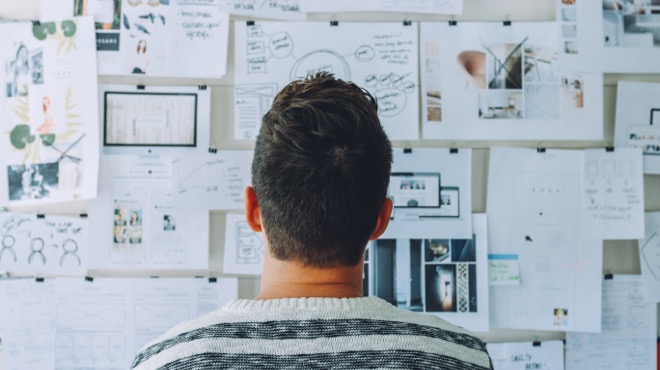 Our last post got you through the first half of the day with all the steps you need to begin planning your next video campaign in record time — a single workday! Here's what to do in the second half of your day. We pick up where you left off, and go from research to storyboarding and budgeting.
12:15 pm – Learn from prior videos: 30 minutes.
If you've produced videos before, you should have a sense of what works and what doesn't. Refresh your memory, and check available data on the videos people visiting your site have responded to best.
You can use Google Analytics to get a general sense of your website traffic. Even better, use SproutVideo's analytics reporting to quickly and simply gain insights into the performance of your videos.
12:45 pm – Analyze your data and choose a topic: 15 minutes.
Combine your knowledge of past performance with your market research about your target audience. Then, use it to narrow your list of topics down to the one that will likely get the best response based on your research.
1:00 pm – Break for lunch: 60 minutes.
Good work so far. You're halfway there. Combine protein and carbs for the best recovery and brain-energy boost, then get back to work.
2:00 pm – Refine your concept: 30 minutes.
Now that you've got your topic and a lot of information in front of you, spend half an hour brainstorming what your video should ideally include. Try to get a basic outline in place.
2:30 pm – Storyboard: 60 – 90 minutes.
Storyboarding is the process of breaking your video into visual or modular steps in order to plan production efficiently. You can do it using pen and paper, or you can use a program like StoryBoard Pro — this is totally up to you.
Based on your brainstorm and outline from the last step, break your video down into camera shots, and draw or render a simple image for each shot that communicates what that shot might look like.
Then, make note of practical points crucial to each shot, for example what verbal content needs to be delivered, how long the shot should last, location or setting, props you'll need, special effects, subtitles, or anything else to be added in post-production, and so on. Being fairly detailed will help you in the last steps of the planning process.
4:00 pm – Dynamic rest: 30 minutes.
Your energy is fading. Run up and down the nearest staircase. Get some herbal tea.
Then, find a teammate, or the nearest person, who has ten minutes to spare. Run the video concept by them, requesting constructive feedback.
3:50 pm – Refine your storyboard. 10 minutes.
Based on feedback from your team, get your video down to its vital elements: cut things that didn't resonate, and refine details to make your video truly pop.
4:00 pm – Resources: 30 minutes
Now go through your storyboard and list everything you'll need for video production, from filming equipment to makeup to lighting to video editing software. Then, write out a draft production schedule for filming, and call your team, because you've got a video to make!
Note: The one thing that's missing here is scripting. Unfortunately, depending on the type of video, it's hard to guess how long scripting will take. Some videos rely on team interviews, visuals, or ad-libbing, so scripting isn't intensive. However, videos with a lot of verbal or textual content may take time to script.
That's your video planning day, with an hour to spare! Be sure to let us know how it worked for you if you test it out.
---
Have any ideas for making the video planning process even more efficient? Get in touch through comments, or find us on Twitter, @SproutVideo. Happy filming!

blog comments powered by

Disqus