(Photo Credit: NYMag)
Last year brought some exciting new video technologies to market, thanks to lots of investment, and many bright minds working in the space. For instance, virtual reality is looking more promising than ever, and cameras keep improving by leaps and bounds.
So, what can we look forward to in the coming months? In this post, we take a close look at four different trends in video tech that we are really excited for in 2017.
1.Proliferation of HDR
HDR is high-dynamic-range imaging, and promises to drastically improve the appearance of video by more closely mimicking the way the human eye processes visual information.
The key is luminance, which is a photographic measurement of the amount of light in a given visual. The human eye makes constant, minute adjustments to the iris to allow for accurate vision in a range of light settings. HDR aims to replicate that, but for video.
The main impact will be noticeable in the level of contrast possible, as well as the range of colors. Current screens are pretty limited in terms of the amount of contrast that can be displayed. Black shadows are not truly black, and bright lights are usually washed out, or muted.
HDR will allow for greater and more accurate levels of contrast. Video will no longer look washed out, and colors in general will be more true to life. As video becomes more immersive, HDR will be a big step in the right direction towards making things look life-like.
2. Thinner Than Thin Displays
If you thought you already owned a flat screen, think again.
One of the stars of the show at CES this year was a flat screen by LG. Sounds boring and predictable, until you learn it was all of just 2.57 millimeters thin. In comparison, an iPhone7 measures 7.1 millimeters, making it nearly three times as thick.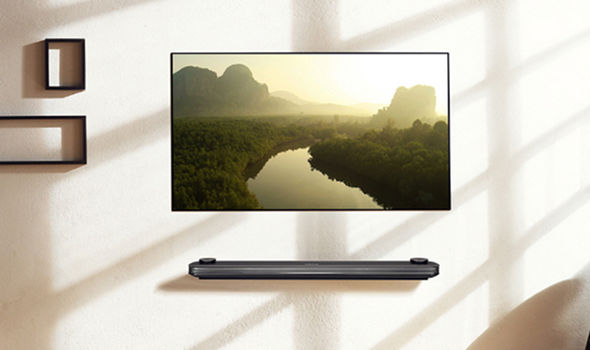 Even more astounding? That LG TV was 65 inches, and boasted an incredibly sharp HD picture on its OLED screen.
It's not just the unbelievable thinness of these screens that makes them exciting. It's also the fact that they are so light they can be hung with magnets, directly on the wall.
The flexibility inherent to something so light and portable will greatly change how such screens are transported and used. Expect to see these high-end displays popping up in the most unexpected of places.
3. Self-Editing Video
Ever wrap up a shoot, and just wish your camera would automatically pick the best shots for you? We are inching ever closer to that ideal world.
Although this camera was released back in 2015, Graava is only just now getting traction as a more intelligent alternative to GoPro. Graava promises to let you shoot video all day, and to condense it down into a highlight reel automatically by using algorithms and machine learning.
Another contender, Wochit, allows for greater control over the editing process. But, Wochit isn't just another b-roll footage site. It curates clips to help speed up the selection process, and has a powerful search function to boot. After all, when a story is breaking, you need to be able to iterate on it immediately.
4. Smarter Drones
If you read this blog regularly, you know we love drones. Especially smart drones. You know, the type that follow you around, automatically keep you in the frame, avoid injury or damage, and can return to home base by default if something goes wrong.
One of our favorites on the market right now is the DJI Inspire 1 Pro with a Zenmuse X5 camera. It's exceptionally well-tailored for filmmakers.

This drone is definitely on the pricey side, and there are a lot of other options out there if you need to shop around.
There is a ton of ongoing innovation in this space. If this trend continues, we expect drones to achieve slightly scary levels of autonomy in the near future.
---
Which video tech trends are you most excited about in 2017? Share with us in the comments below!