Subtitles
SproutVideo offers the ability to display subtitles along with videos. We currently support subtitles using the WebVTT standard. We do not currently support the entire standard. If you have any questions about our implementation or what do do and do not support, please contact our support team.
How to Enable Subtitles
Go to the video for which you'd like to add subtitles, then expand the "Additional Video Settings" section, and click on the "Manage Subtitles" button: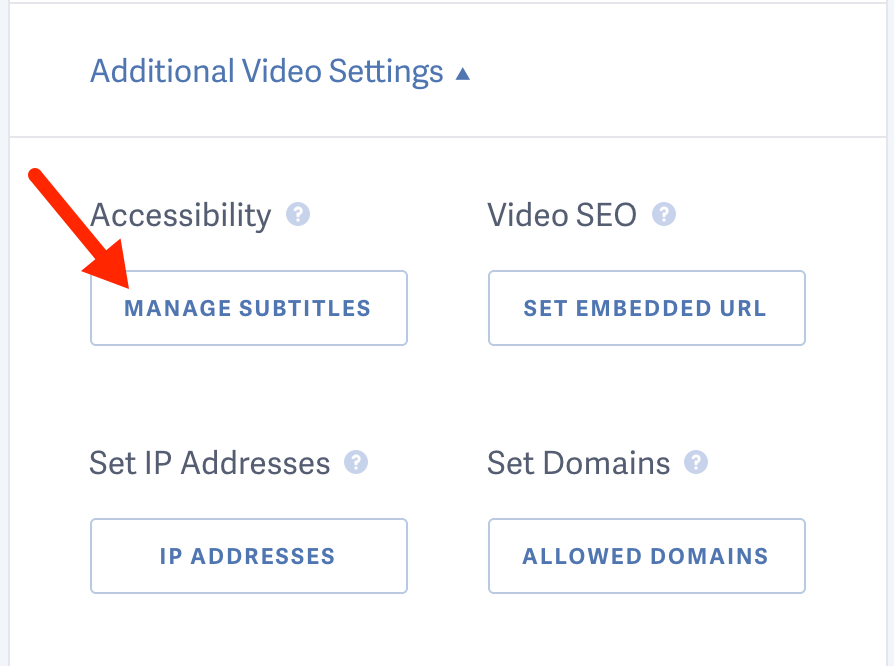 Click the "Add New Subtitle Track" button:

Select the language for the subtitle track, paste the WebVTT formatted subtitle contents into the box provided, and click the 'Add Subtitle Track' button: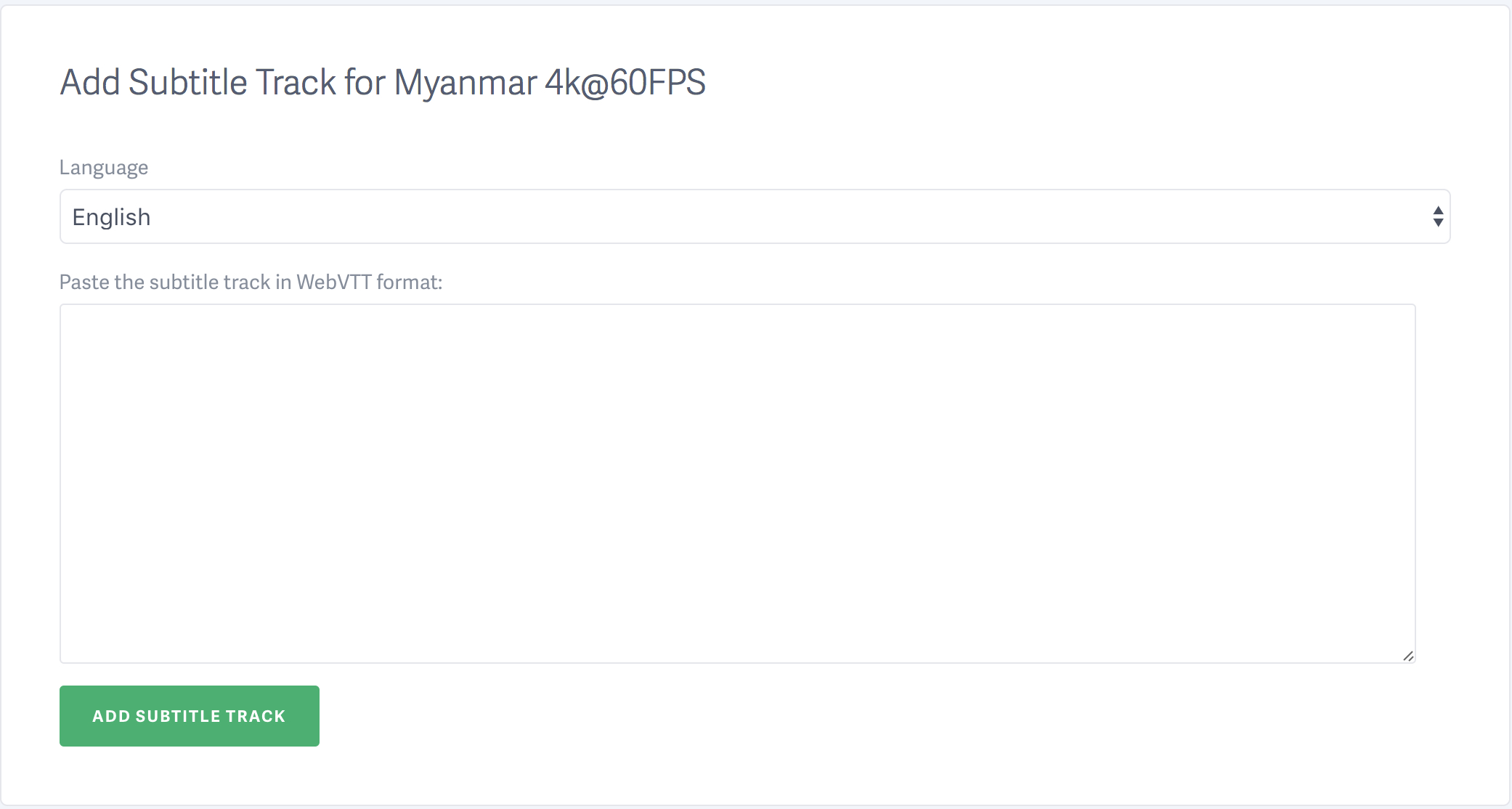 Your video will now display the subtitle button in the video player and viewers will be able to select the subtitle track when watching the video.
The WebVTT Standard
We chose the WebVTT standard because it is starting to become widely adopted by all of the major web browsers for HTML5 subtitle and captioning support and provides a simple, extensible, and human-readable format on which to build timed text tracks. The WebVTT format is very simple. A WebVTT file must start with the header "WEBVTT". After that it is followed by one or more "cues". At it's simplest, a cue consists of a "timing" and "cue text". Here is an example:
WEBVTT

00:00:01.000 --> 00:00:10.000
This is the first line of text, displaying from 1-10 seconds

00:00:15.000 --> 00:00:20.000
And the second line of text, appearing from 15-20 seconds
For the complete WebVTT standard, click here.
Device Support
Subtitles are supported on all devices when using the Adobe Flash video player. The HTML5 player supports subtitles in the following environments:
Internet Explorer 10+
Edge 12+
Firefox 38+
Google Chrome 31+
Safari 8+
Opera 32+
iOS Safari 8.4+
Android: 4.4+
Google Chrome for Android: 45+
Converters
Here is a no frills converter for converting SRT files into WebVTT files: http://atelier.u-sub.net/srt2vtt/