SproutVideo now supports Lightbox Embed Codes, which allow you to publish a thumbnail image for your video on a webpage which, when clicked, launches a video player overlay on the page. It's as easy as copy and paste to implement on the webpage or your choice.
To Generate a Basic Lightbox Embed Code:
Go to the 'Videos' page, click on the video you want to embed, and look for the 'Lightbox Embed' option under the video image.

Click on the 'Copy Embed Code' button or click directly on the code to copy the Lightbox embed code for your video.
OR
Go to the 'Videos' page and move your mouse over the </> icon.

Copy the Lightbox embed code for this video by simply clicking on the 'Copy Lightbox Embed Code' button.
Once you copy the Lightbox embed code, you can paste the code wherever you would like to publish the video.
Here is an example of a Lightbox Embed Code:


Customizing the Lightbox Embed Code
If you want to customize how the video appears on your site, please navigate to the 'Customizations' tab for that video.
The majority of the customization options available for in-line embed codes are also available for Lightbox Embed Codes. The only major differences in terms of the availability of settings are that both the embedded image and the video overlay are responsive by default, and, the video overlay autoplays by default, so there is no option to show or hide the big play button or to determine whether or not the video autoplays.
You can adjust the size of both the thumbnail image and the video player overlay, implement a post-play screen, loop the video, and show or hide player controls.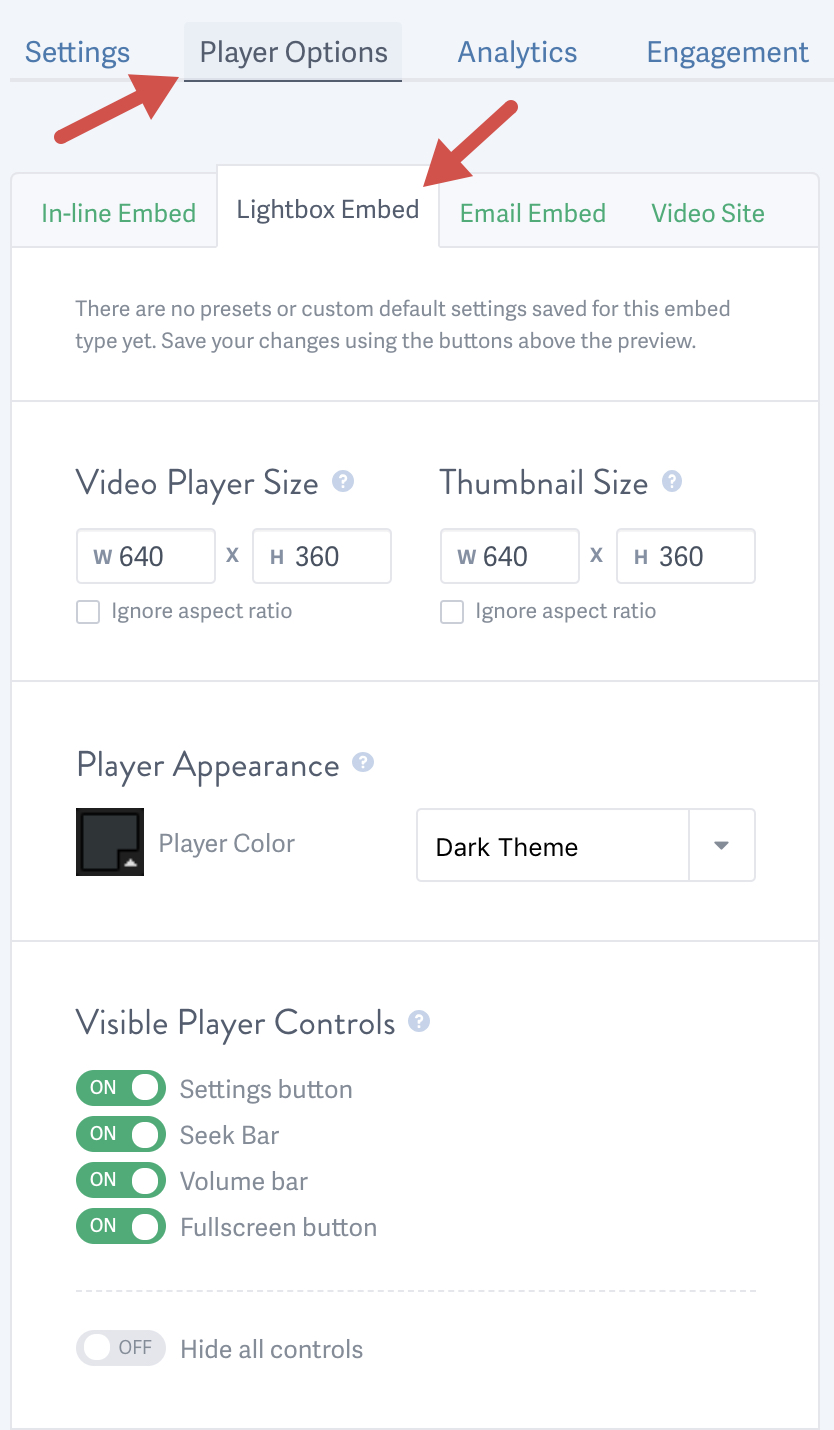 Related Articles
Check out these other articles in the Embedding Videos section: