What is API file access?
Through the API, it's possible to retrieve direct URLs to your video files. You could use these URLs to download your videos, use a third-party player, or any number of use cases.
Warning: Once enabled, anyone with access to the direct video URL will have unrestricted access to that source file.
Why enable API file access?
By default, the direct links to your videos files are protected to prevent access without using our video player. This protects your source files from unwanted downloads. If you need to access the direct video files for use outside of our player, you'll need to enable API file access.
To enable API File Access navigate to 'Account Settings' > 'API' and check the box for 'Enable API file access.' Click 'Save API Settings' once your are done.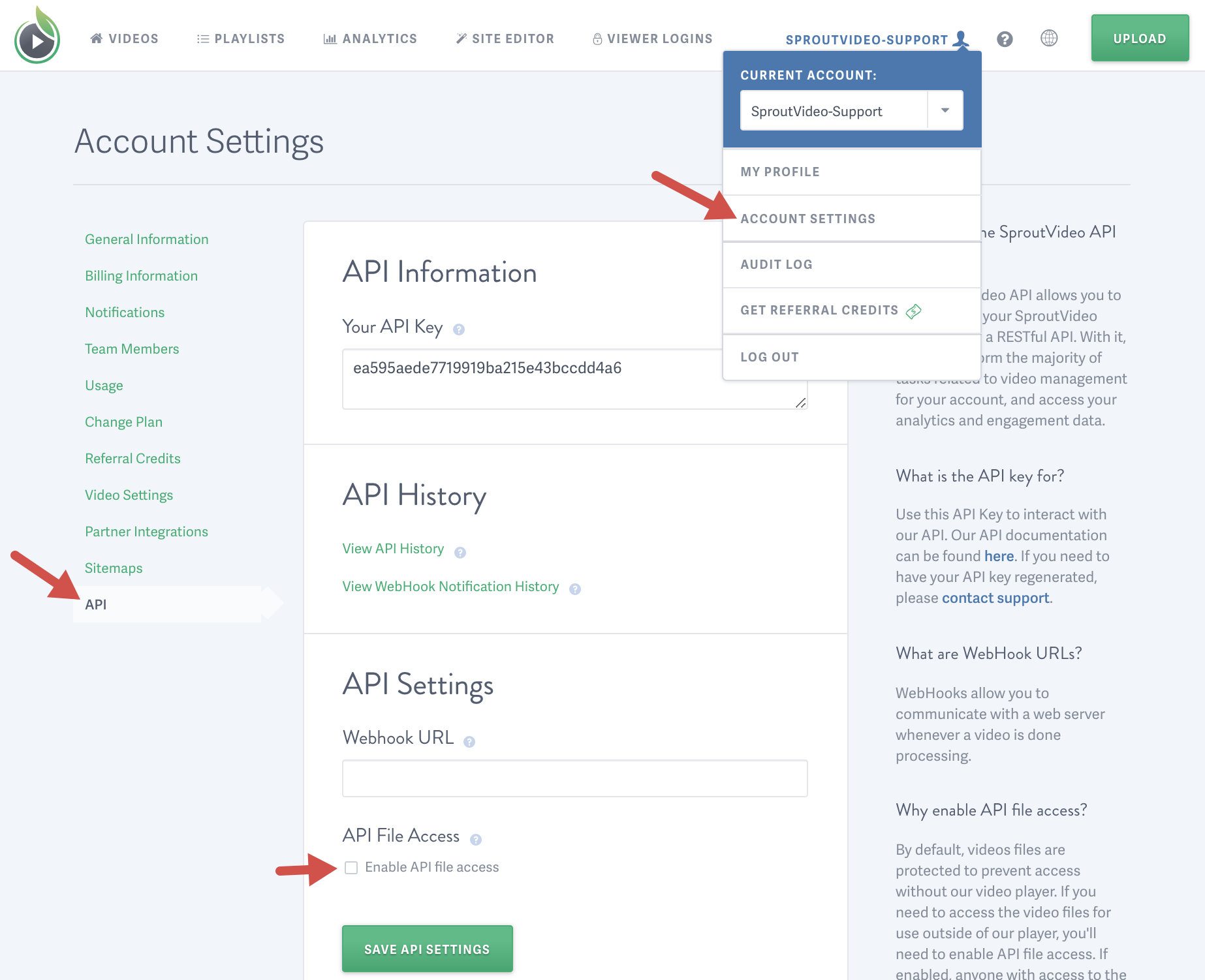 Note: If you disable API File Access your URLs will revert back to their default protected state.
Related Articles
Check out these other articles in the API section: