Activate Your Account During Your Trial
You can activate your account at any point during your free trial period. To activate your account, simply link on the "View Pricing Plans" link at the top of your account.

Or select "Activate Account" from the "Account Settings" drop-down menu, or from the Subscriptions tab: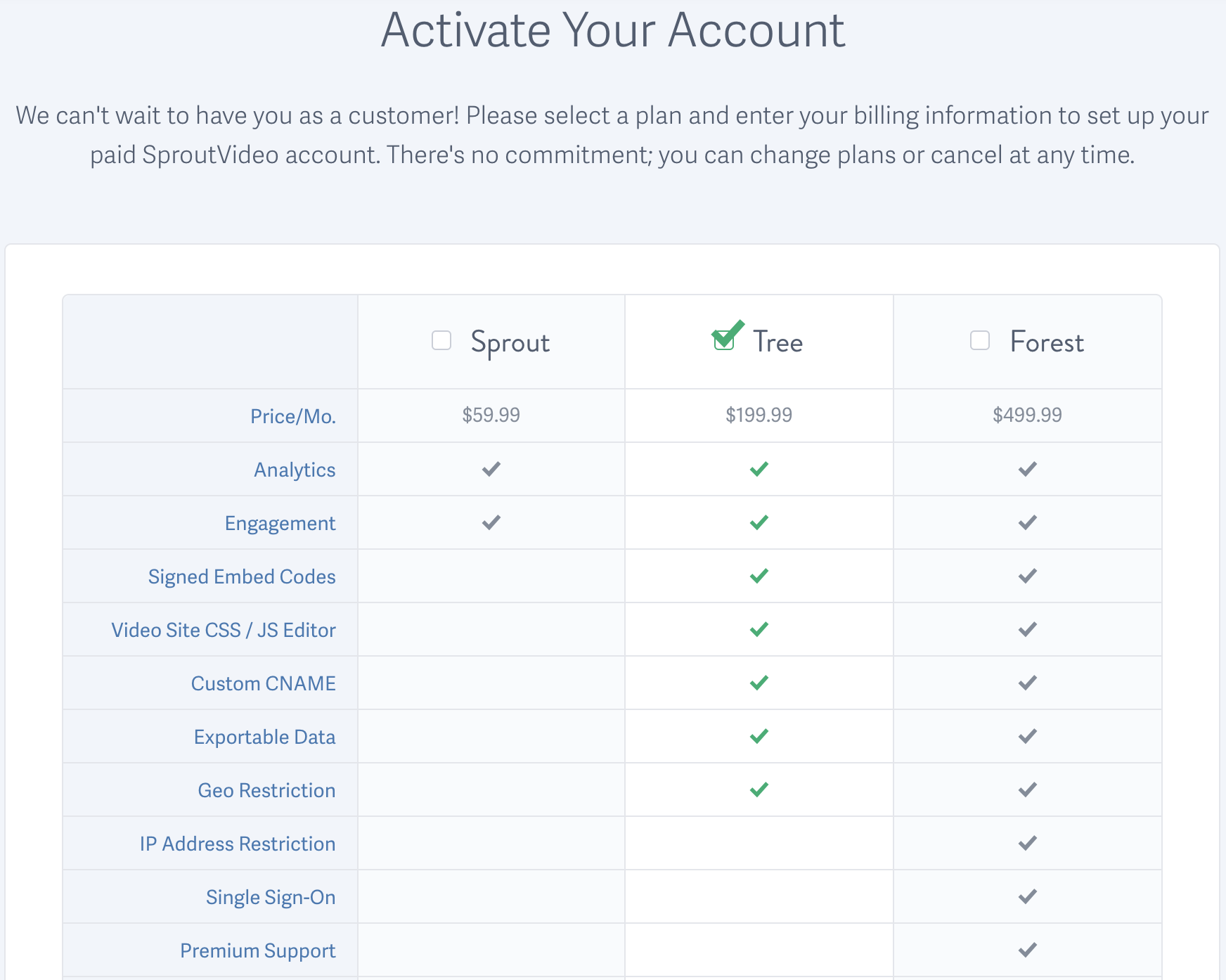 Activate Your Account After Your Trial
If it slipped your mind, and your free trial expired, not to worry, you can still activate your account within 21 days of your trial expiring without losing your work.
You will have to enter your credit card information, and once you activate your account, you will be charged for the first month of service. Pick your plan, fill out your payment details, click "Activate Your Account!" and you're done!
After filling out this short form, you will be taken to your videos page, where you can start uploading videos and customizing your account.
Related Articles
Check out these other articles in the General and Common Questions section: