Customizing the embed code for your playlist allows you to control the appearance and functionality of your playlist when you want to publish it on a website hosted by a 3rd party platform, rather than a SproutVideo landing page.
Creating a custom embed code allows you to change the width and height of the playlist, set your playlist to autoplay, change the layout, select standard definition or high definition as the default setting for playback, load player presets, and change the playlist colors.
How to Customize a Playlist Embed Code
Navigate to the 'Playlists' page, click on the playlist you'd like to embed, and click on 'Customize Embed Code' to get started. Then, as you make alterations, the embed code will automatically update to reflect your changes.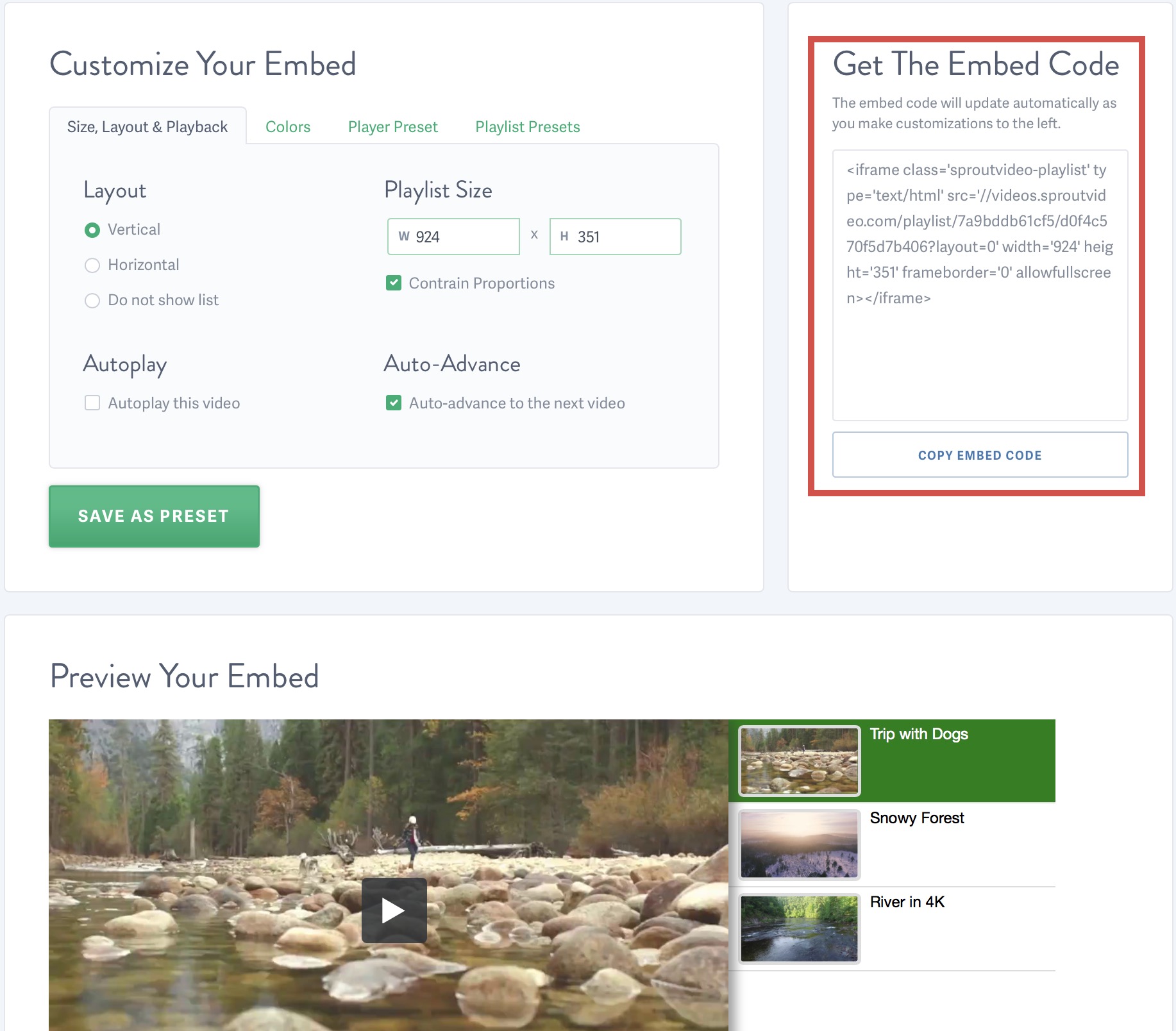 Please note that to show or hide controls, you will need to create a custom player preset, and then load that player preset when customizing your playlist embed code. Player presets are not the same as playlist presets. Please refer to our article on customizing a video embed code for more details on how to create a custom player preset.
Related Articles
Check out these other articles in the Playlists section: