To enable commenting on your video website hosted by SproutVideo, start by creating a free account with Disqus, a third party commenting application with moderation tools.
Enable Commenting on Your Video Site
Once you have setup your Disqus shortname, return to your SproutVideo account, select the 'Site Editor' button at the top of your page, and then click on the 'Social' tab on the lefthand side of the screen. Enter your Disqus shortname in the corresponding field, and commenting will automatically be enabled for all videos on your video site. Be sure to click 'Publish Changes' when you are done editing your pages.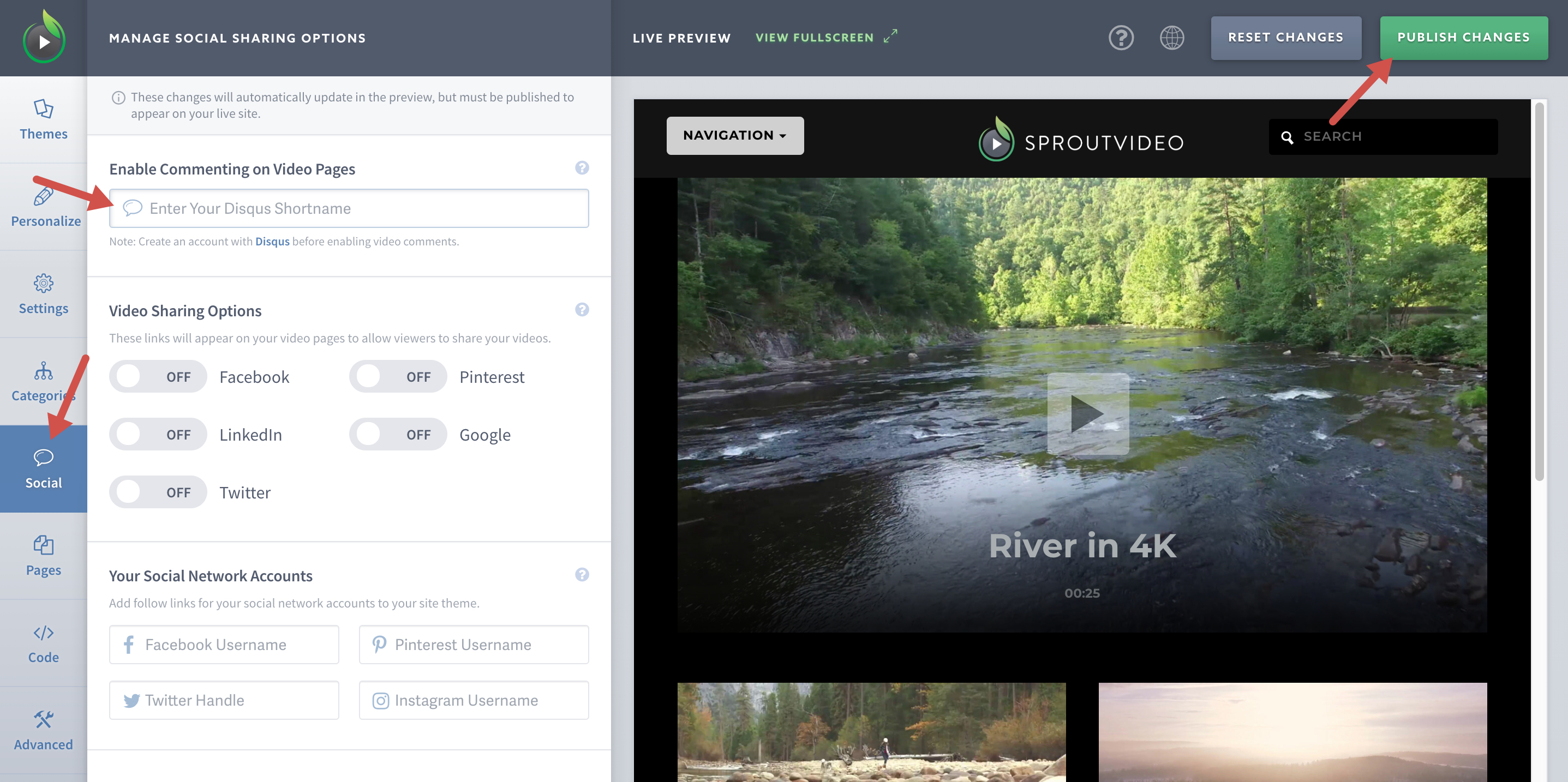 Moderating Comments
Using the Disqus dashboard, you can set moderation rules to help you moderate commenting on your video site. For instance, you can set rules to help prevent any spammers from commenting on your site by forcing any comment including a link to remain Pending.
Allow Commenting for Viewers Without a Disqus Account
To allow your audience to comment on your videos without opening a Disqus account, enable guest commenting for your Disqus account. That way, anyone with access to your video site will be able to leave a comment on a video, and they will not have to create a Disqus account first.
Keeping Discussions Private
Recently, Disqus made some changes to make their platform more social and more discovery-oriented, which has some implications for the privacy of conversations on Disqus. To make sure your conversations stay private and are not surfaced publicly in the Disqus application, be sure to enable that option within your Disqus account.