SproutVideo offers customizable video websites and video landing pages. You can choose your own URL, add your company's logo and colors, or even add custom CSS to make it truly yours.
The only indication that SproutVideo is hosting the landing pages or websites is a small "Created with SproutVideo" image that appears at the bottom of the page. This image appears by default regardless of whether your account is a trial or a paid subscription.

This image represents the referral link associated with your account, meaning that if someone clicks it and opens a SproutVideo account, you would receive referral credit, and they would get a discount on their first month of service.
How to Hide the Logo
In certain instances, you may want to remove the "Created with SproutVideo" logo from your video website or landing pages. For example, to comply with the MRIS listings policies for video landing pages, you'll want to hide our logo from the page.
To remove this logo and your referral credit link from the page:
Navigate to 'Account' > 'Account Settings' > 'Referral Credits.'

Scroll down to the 'Display SproutVideo logo on hosted landing pages to earn referral credit. ' option and toggle the switch to OFF.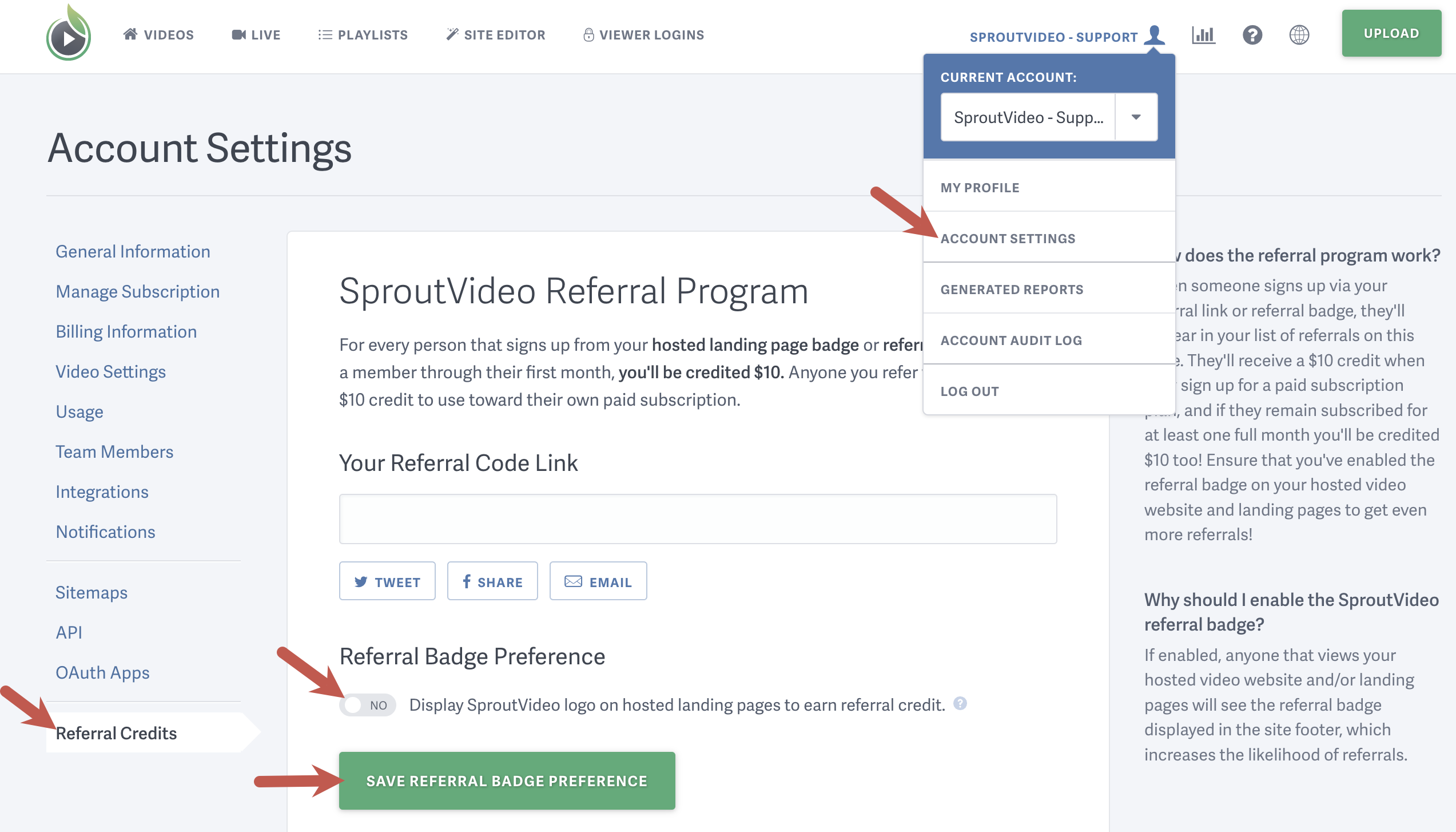 Click 'Save Referral Badge Preference' to apply the changes.
Note: This is an account-wide setting. You can re-enable the referral logo at anytime if you change your mind.