Note: This feature is only available on certain plans. Contact support@sproutvideo.com with any questions.
What's Included in the Team Members Report?
The team members report is a CSV file which includes a list of all of your team members. Team members are users that have access to the admin side of your account. Depending on their permissions, these members can help you manage your videos and your account settings.
This report will contain data on the following:
The email address of each team member
The first and last name of each team member
The role of each team member
The date each team member was invited
The date the team member accepted the invite and was added to the account
This data will be compiled for all of the team members in your account and included in the exported CSV file.
How To Export the Team Members Report
First, move your mouse over the person icon in the top right of your account and select 'Account Settings,' then select 'Team Members' on the left side of your screen. Click the 'Export Team Members' button.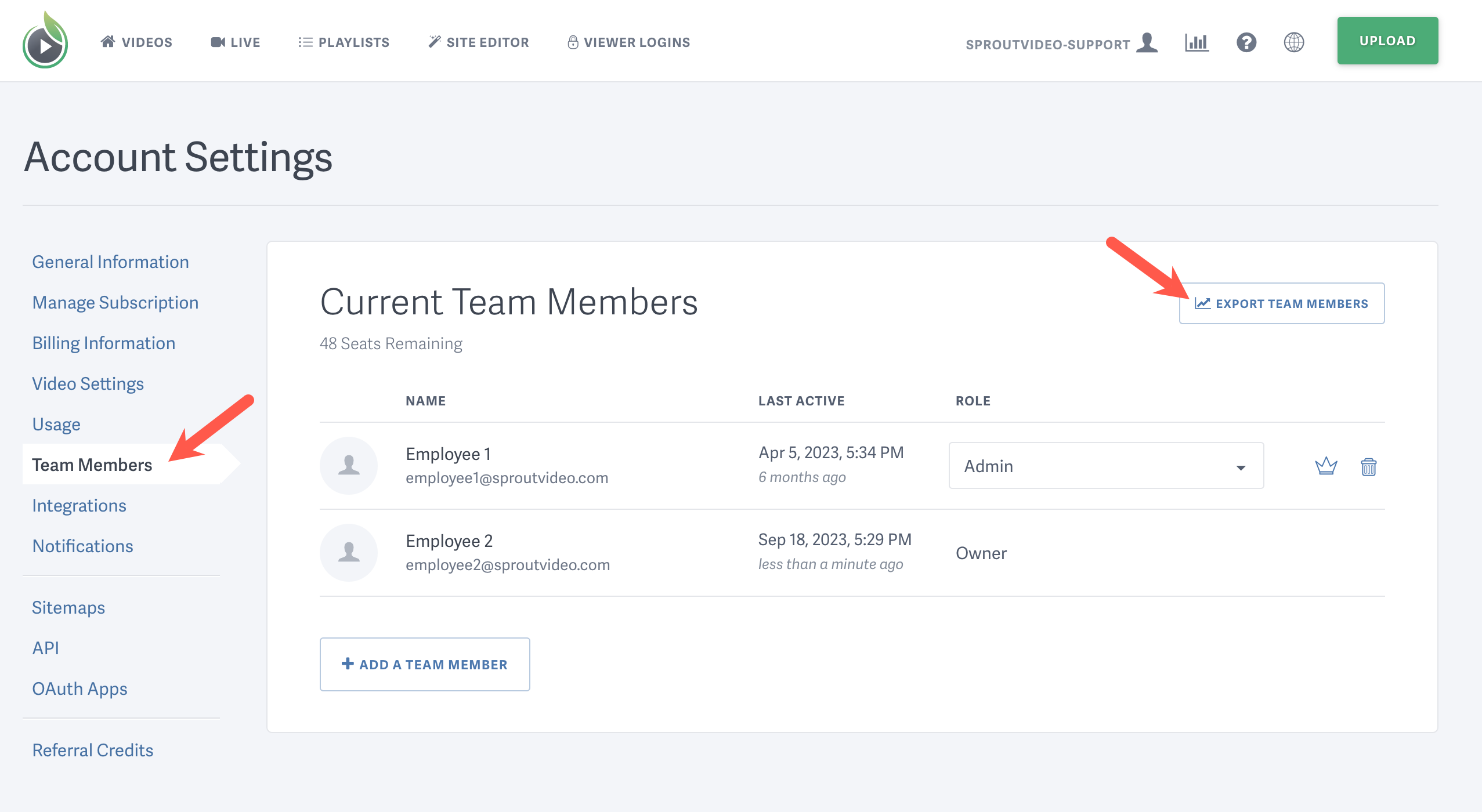 Once the report is compiled, you'll receive an email containing a link to download your report. Once the link is clicked, a browser window will open and the download will start automatically.