SproutVideo allows you to download a copy of your uploaded videos at various resolutions. You can also download your selected poster frame or a copy of the Original Source file if the Store Source setting was enabled before the video was uploaded.
Download a Video Asset
To download an asset associated with any of your videos hosted by SproutVideo, navigate to the video's detailed settings page and click the "DOWNLOAD" button (top right of the page).

A modal window will open that lists all available video assets. The resolutions available for each video are determined by the resolution of the original source video uploaded. During the encoding process, we create a version of your video for each playback bitrate up to the original source bitrate.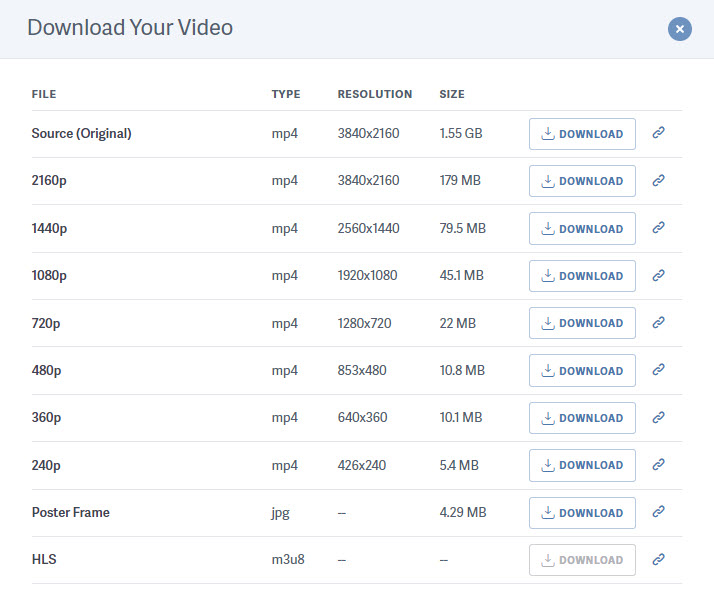 Click the "DOWNLOAD" button next to the video asset you would like to download.
If you have Insecure Direct Video File Access enabled, you can also click the link icon next to the download button to copy the direct link to each asset.
Animated poster frames will typically have an animated *.gif asset and a *.mp4 asset. Also, HLS is intended for streaming only, so 'download' is not an option for that asset.
Note: Developers can also download videos with our API. View our API documentation here.