In order to share a video with someone, the video needs to be public, password protected or login protected. If the video is private, no one but you will be able to see the video unless it is embedded on a webpage other than SproutVideo.
How to share a video
Go to the 'Videos' page and open the video you want to share. Below the video player, you can hover your cursor over the 'Share Video URL' and click to copy it, or use our shortcut menu to quickly select the sharing option you'd like to use for this video: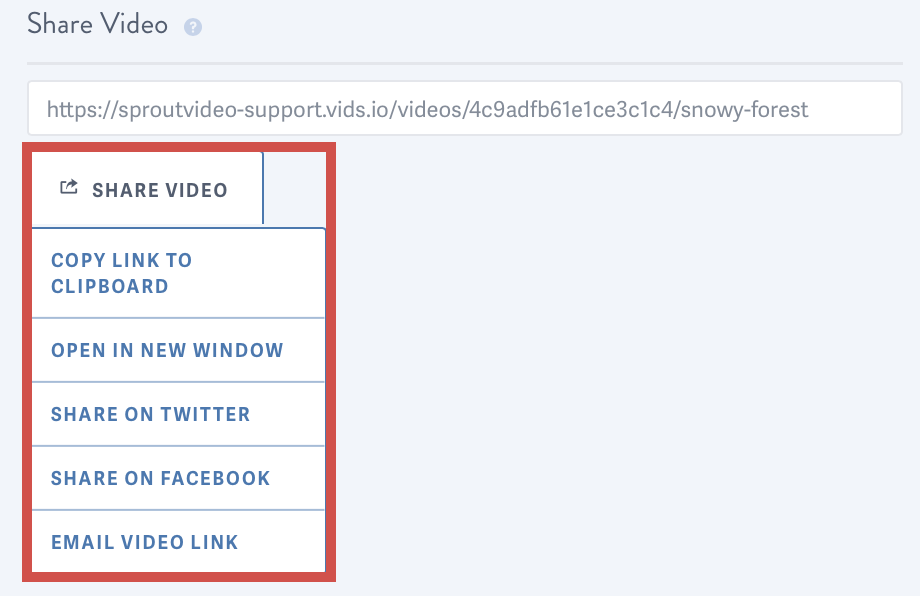 You can also share a video by clicking the share button on the videos page. This will copy the 'Share Video URL' to your clipboard.

You can customize your video sharing URL by navigating to the 'Site Editor' then select the 'Advanced' tab. Here you can enter a new 'Video Site URL'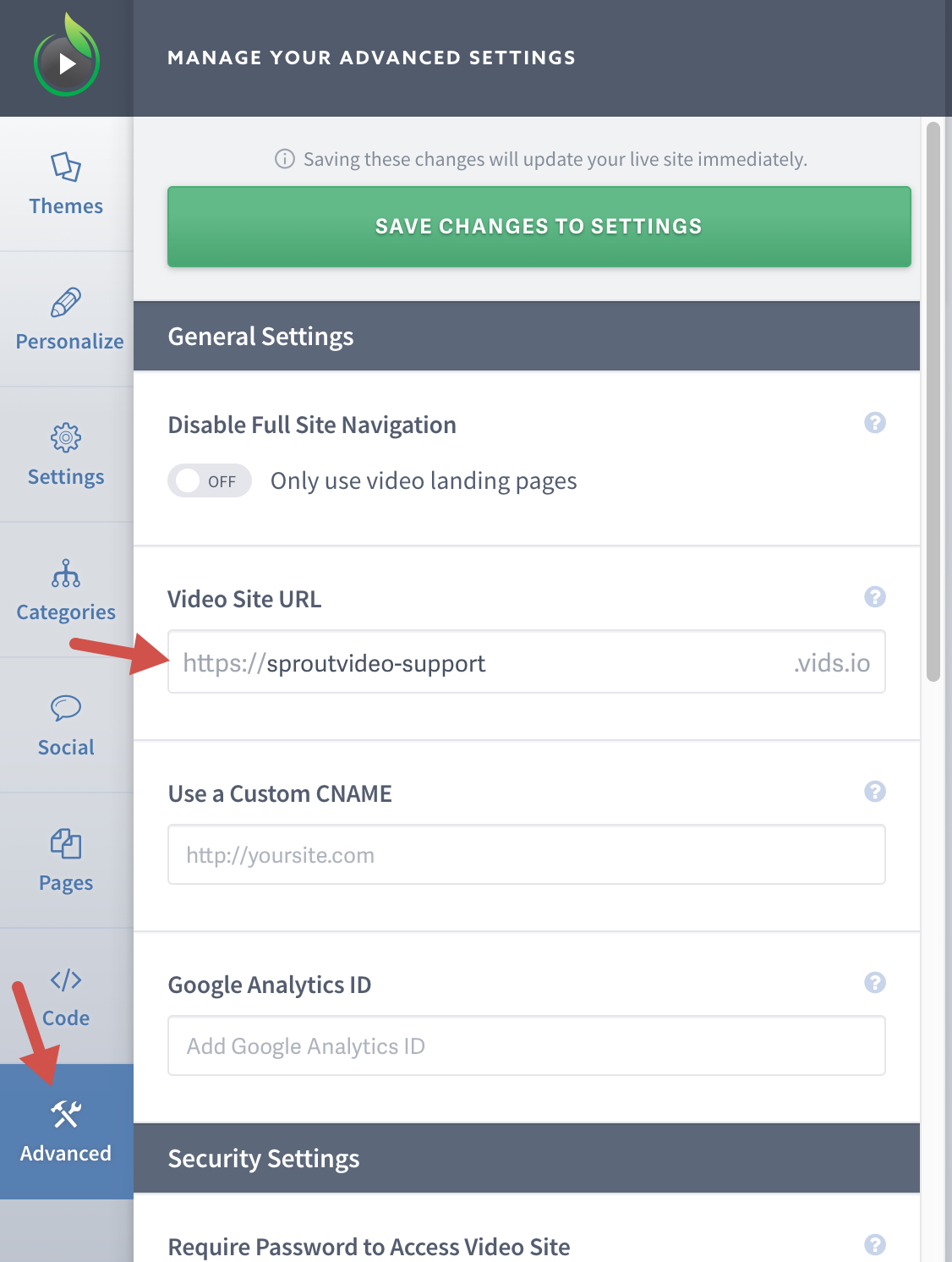 To change the privacy settings of a video, such as to make it Public or Password Protected to enable sharing, please refer to this help article on changing the privacy settings of your videos.
Related Articles
Check out these other articles in the General and Common Questions section: