Tags allow you to organize and group your videos and live streams. You can use Tags to label similar content together. For example, if you have multiple videos of pets, you can tag each video with "pet", as well as a tag for the type of pet, like "dog".
Adding Tags to Videos
To add a Tag to a video, go to the Videos page, select the video(s) you wish to Tag, using the 'Add Tag' drop down you can select the Tag(s) you want to add to your video(s):
You can also add tags to an individual video while on any video's detailed settings page. Simply click the green '+' icon in the 'Video Tags' section.
Creating New Tags
To create new Tags for videos select the video(s) you'd like to tag on the Videos Page, click the 'Add Tag' button and choose 'Create New Tag' to enter a new Tag.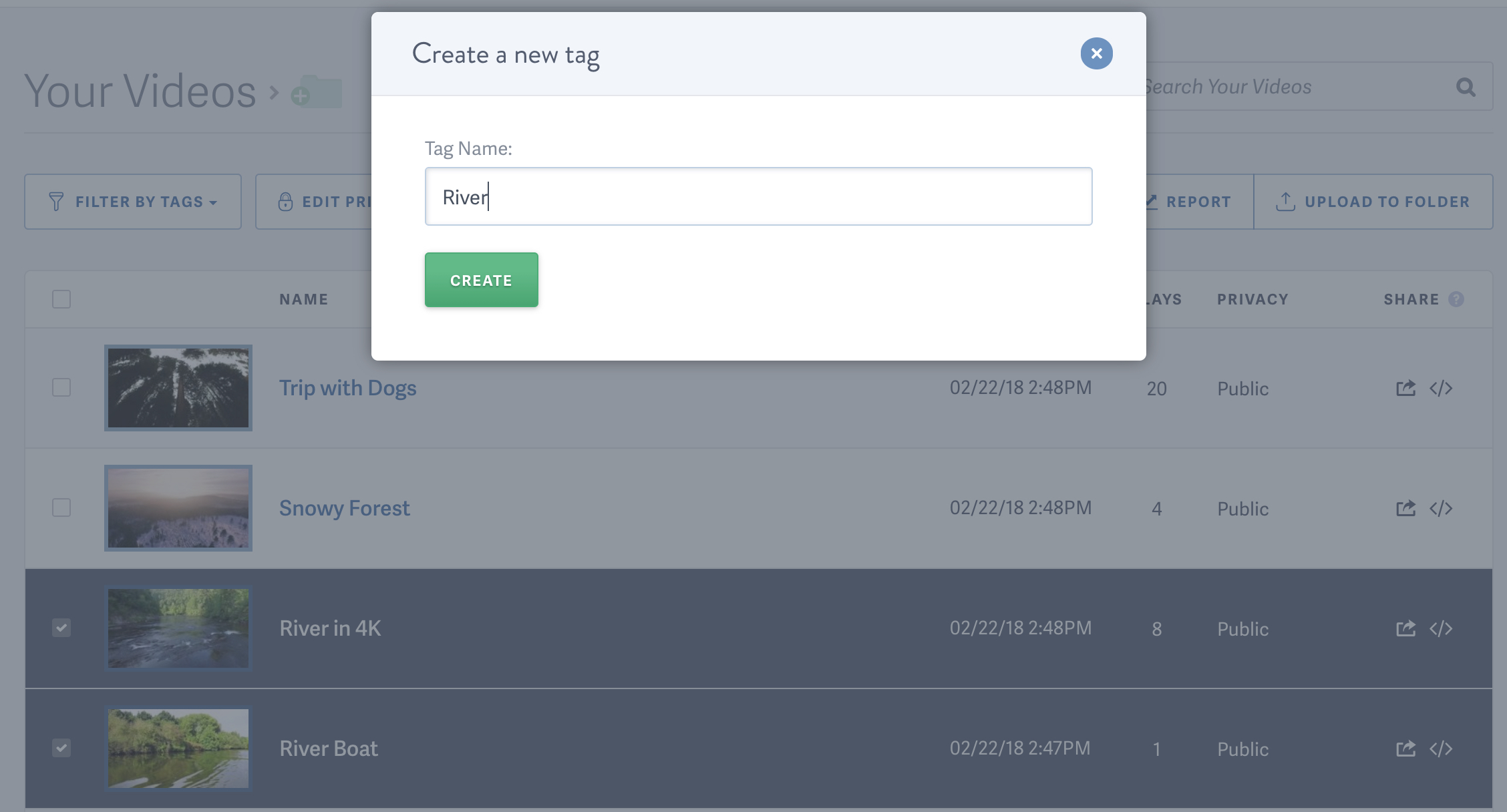 You can also use the plus sign next to the current tags applied to a video to add more existing tags or create new tags to associate with that video.

Removing Tags
To remove a tag from a video, go to the video's detail page, and click the 'X' next to the Tag. The Tag will be removed from that particular video but it will not be deleted entirely. Make sure to click Save Changes after removing a tag:

Delete or Edit Tags
To delete or edit tags, click the 'Manage Tags' button on the main Videos page: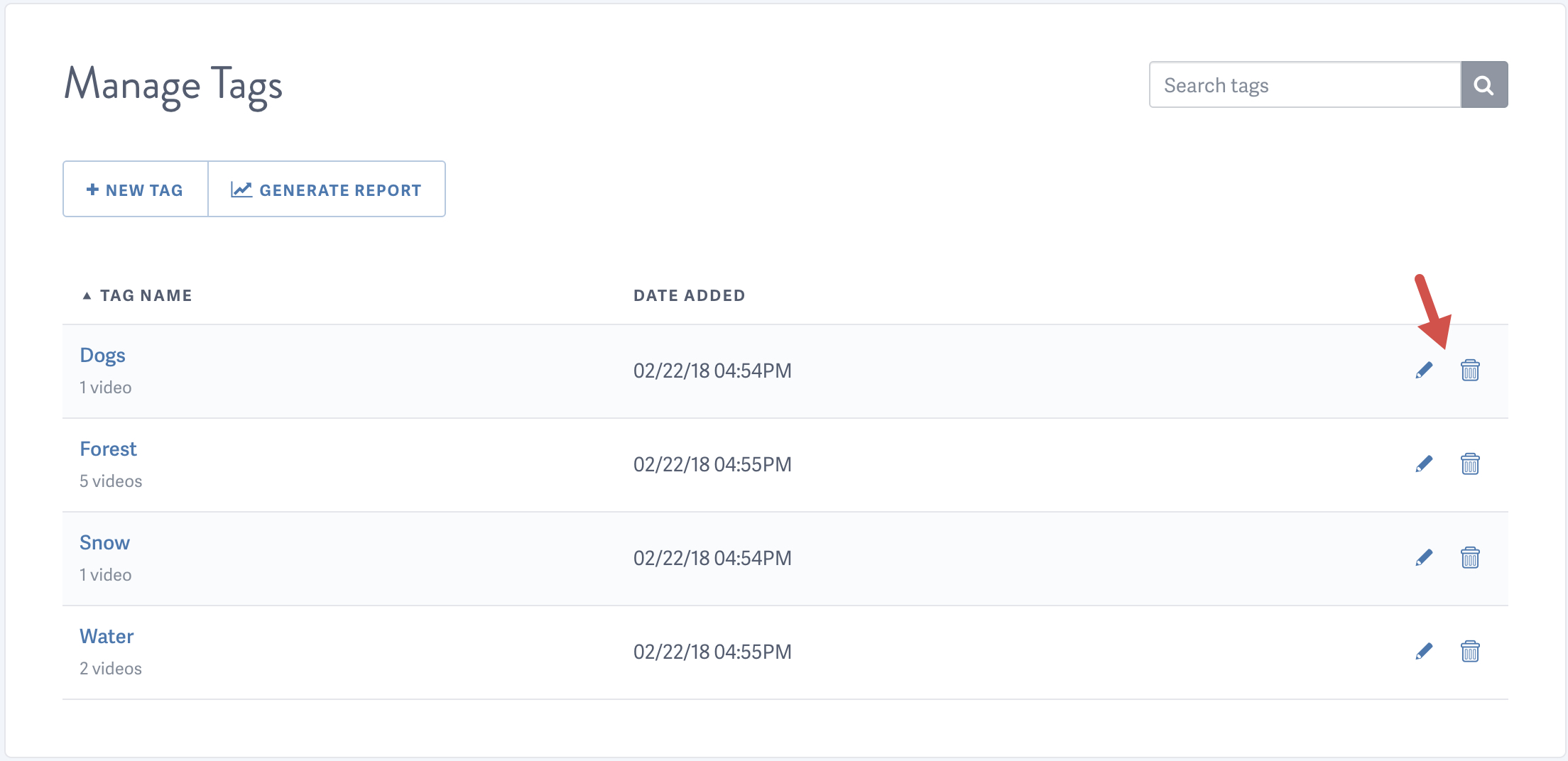 To help your audience quickly navigate to the videos they want to watch, we strongly recommend using Tags extensively in an organized fashion for your videos.
NOTE: Looking for information about adding tags to Live Streams? Check out our guide: How to Add or Remove Tags for a Live Stream guide