Set Up the Excel File
Open Excel or a Google Spreadsheet and create three columns; Login, Email, and Password.
Enter the email addresses in column B, and the passwords in column C, starting with cells B2 and C2. Then, enter this Concatenate formula in cell A2:

The result will look like this:

Next, drag the formula down, or double click the lower righthand corner of cell A2, or copy and paste the formula down the length of column A until all the cells in column A are filled with an email address and password combination:

Copy the email address and password combinations from Column A (do not copy the column header) and paste into the Import Logins box: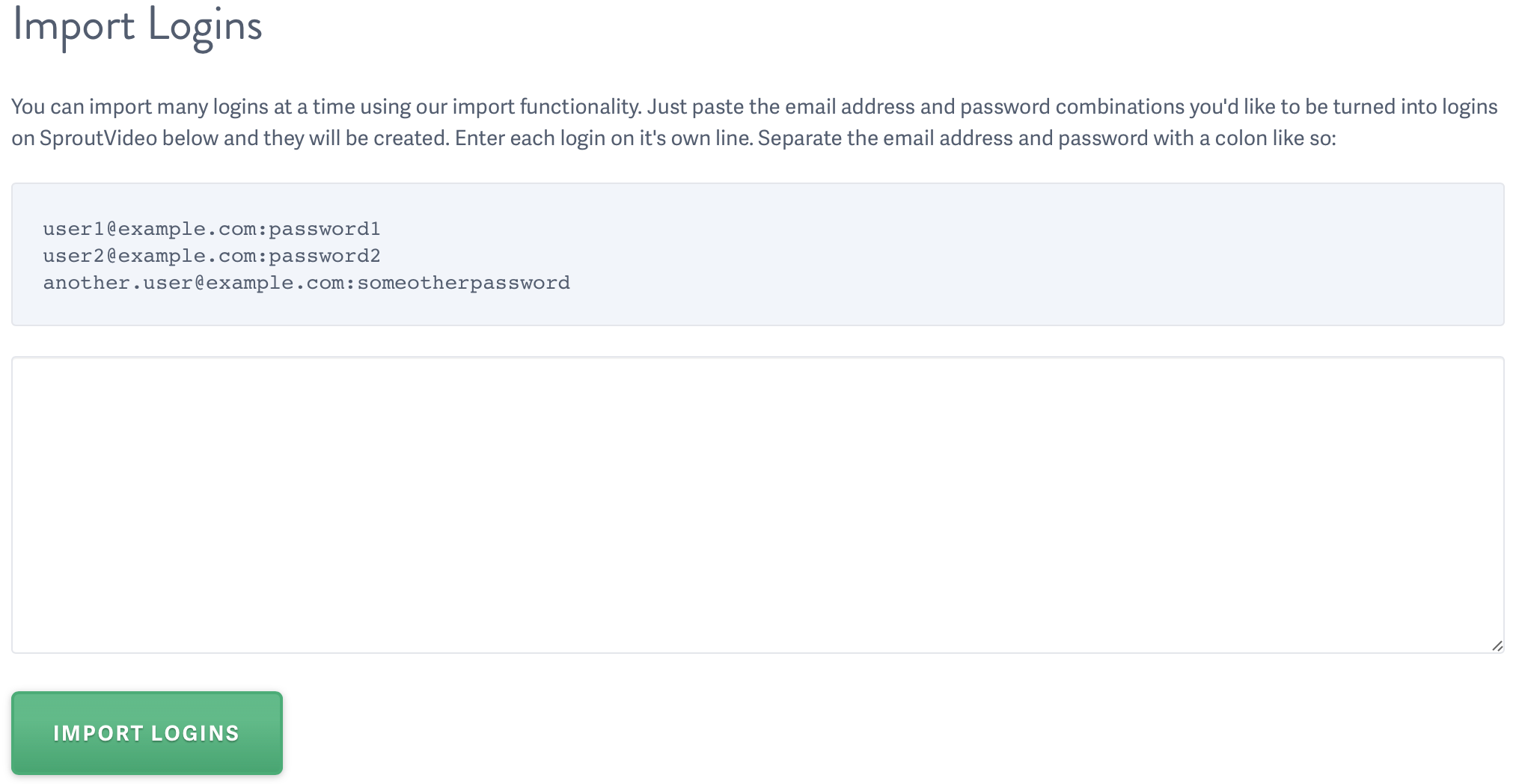 Click Import Logins, and you're done! You will receive an email with the results of the import shortly after submitting it.