A poster frame is the frame of a video that is displayed before a visitor to your website or video page clicks play. It appears as a fixed image on the screen until the video begins to play.
Customizing Your Video Poster Frame
You can customize your poster frame with an uploaded image, select one of four poster frames our system will generate for your video while processing it, use our custom poster frame picker to grab a frame from your video, or create a custom image using Canva.
Poster Frames and Play Rates
Selecting a visually appealing poster frame can positively impact your play rates. If the first frame of your video is black, it might be best to select a frame with more visual elements to help intrigue potential viewers. For example, this customized video website hosted by SproutVideo features a lot of interesting poster frames that might entice viewers to click play: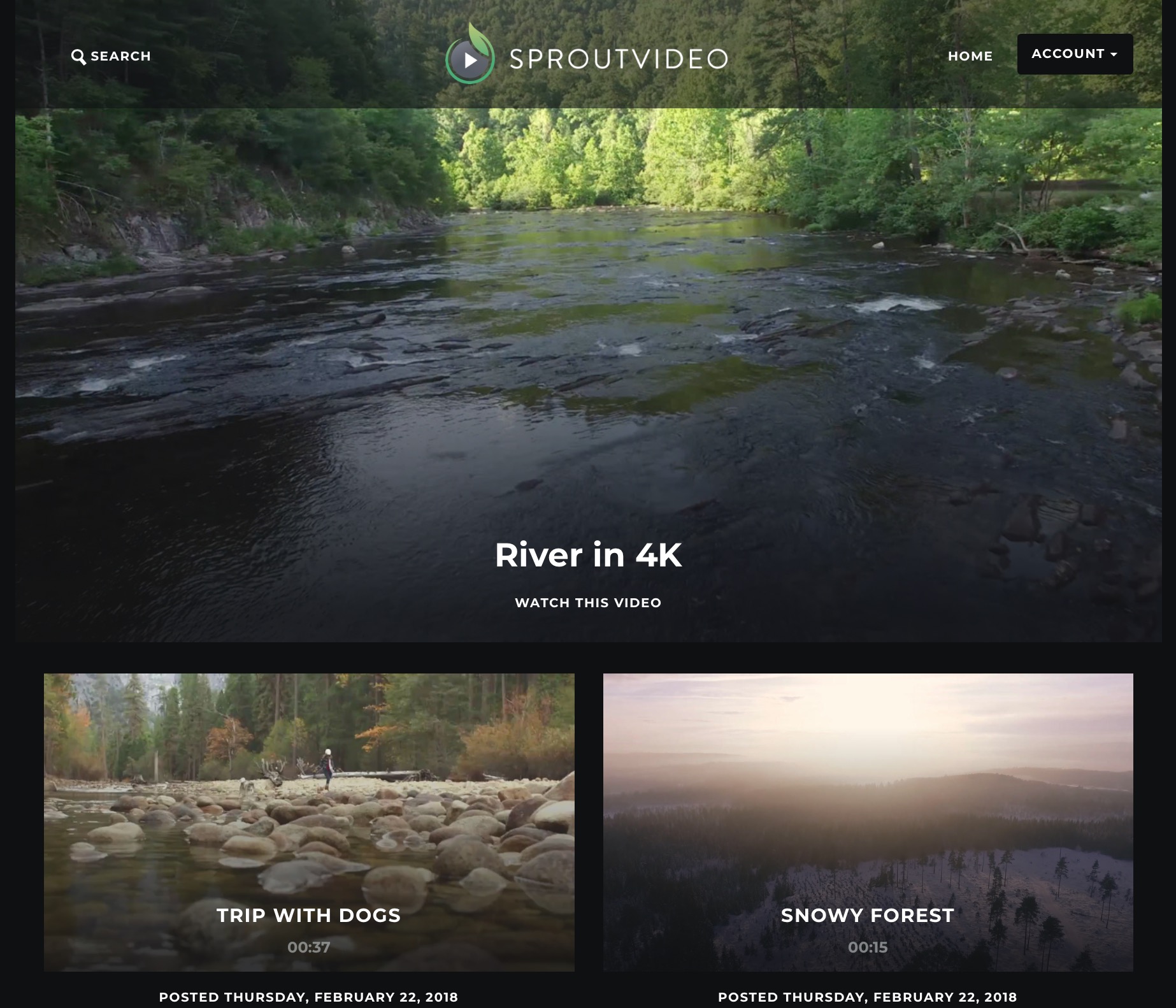 Related Articles
Check out these other articles in the Encoding and Processing Videos section: