A poster frame is the image displayed in the SproutVideo player before your video or live stream begins. It appears as a fixed image or looping animated video until the viewer clicks play (or your live stream begins).
Customizing Your Poster Frame
We offer several different ways to customize your poster frame by:
Selecting an automatically generated frame from your video
Uploading a still image (max file size 500 kB)
Uploading an animated gif (max file size 10 MB)
Uploading an MP4 (max file size 10 MB no longer than 8 seconds and no greater than 720p)
Choosing a single frame from your video using our custom poster frame picker
Creating a looping animated gif from your video using our custom poster frame picker
Designing a custom image using our Canva integration
Poster Frames and Play Rates
Selecting the right poster frame can positively impact your play rates. If the first frame of your video is black, or any other solid color, it might be best to select a frame with more visual elements to help intrigue potential viewers. For example, this customized video website hosted by SproutVideo features visually appealing poster frames that might entice viewers to click play: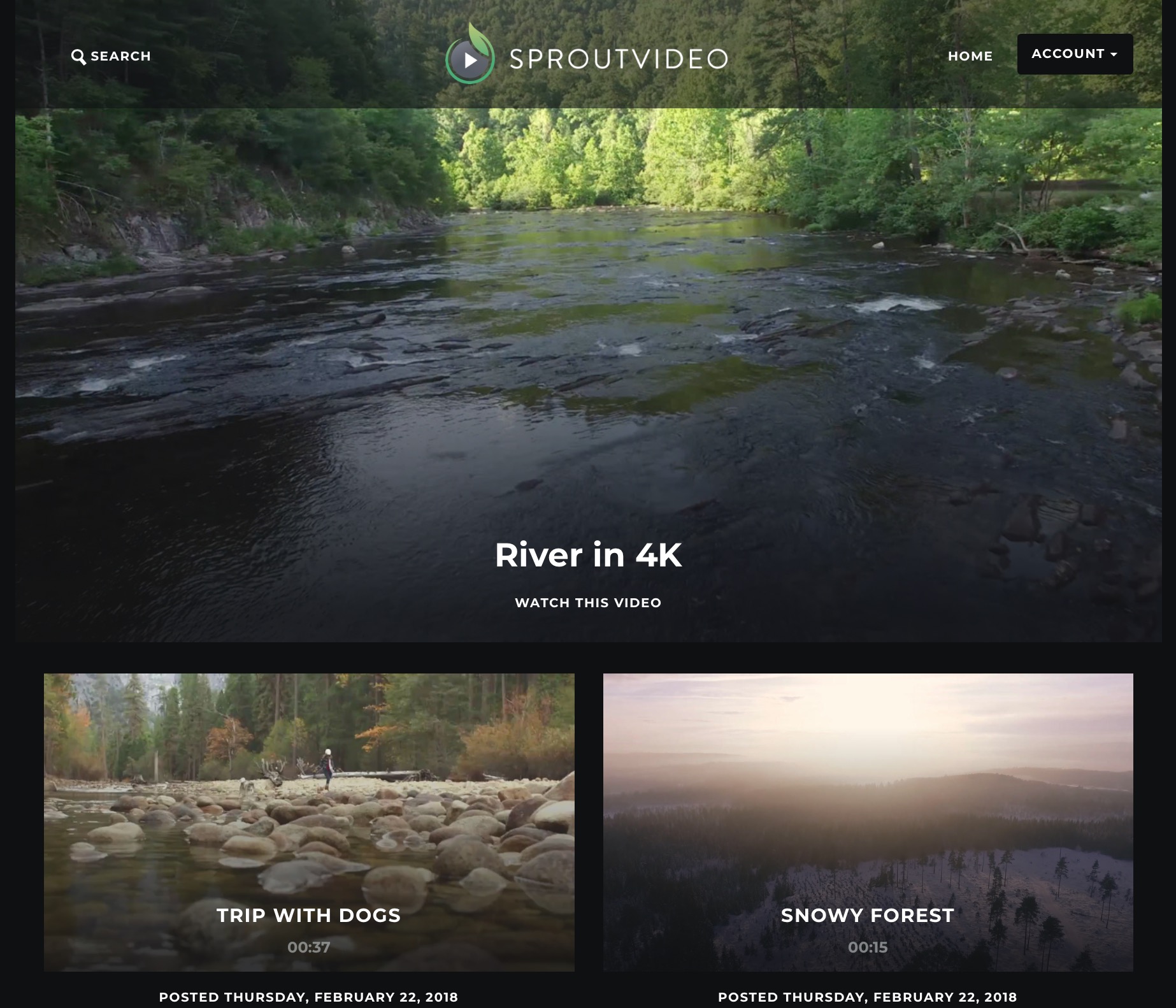 Additionally, using an animated poster frame embedded on your website or an email campaign, can generally improve your play rates even further by making it very clear to your visitors that there is a video for them to watch when they see a looping image.