Choosing the right poster frame for your video will help you get more people to watch it by displaying an appealing image prior to a viewer pressing play.
Selecting A Pre-Generated Poster Frame
To change the poster frame for a video, open the video you would like to edit by going to the 'Videos' tab and clicking on the video.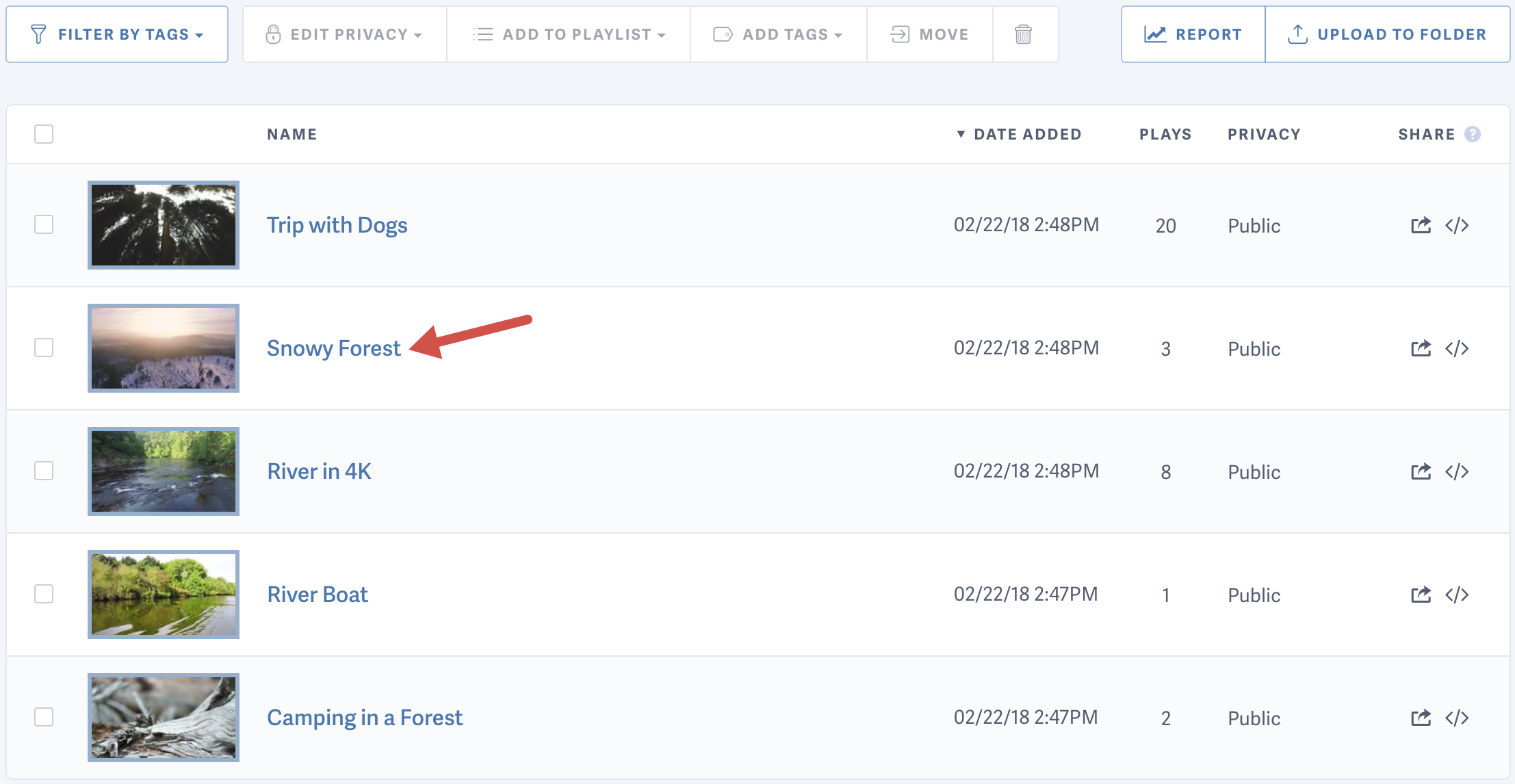 Here you can select a pre-generated poster frame, choose a frame from your video, or upload a custom image. Be sure to click save when you are done.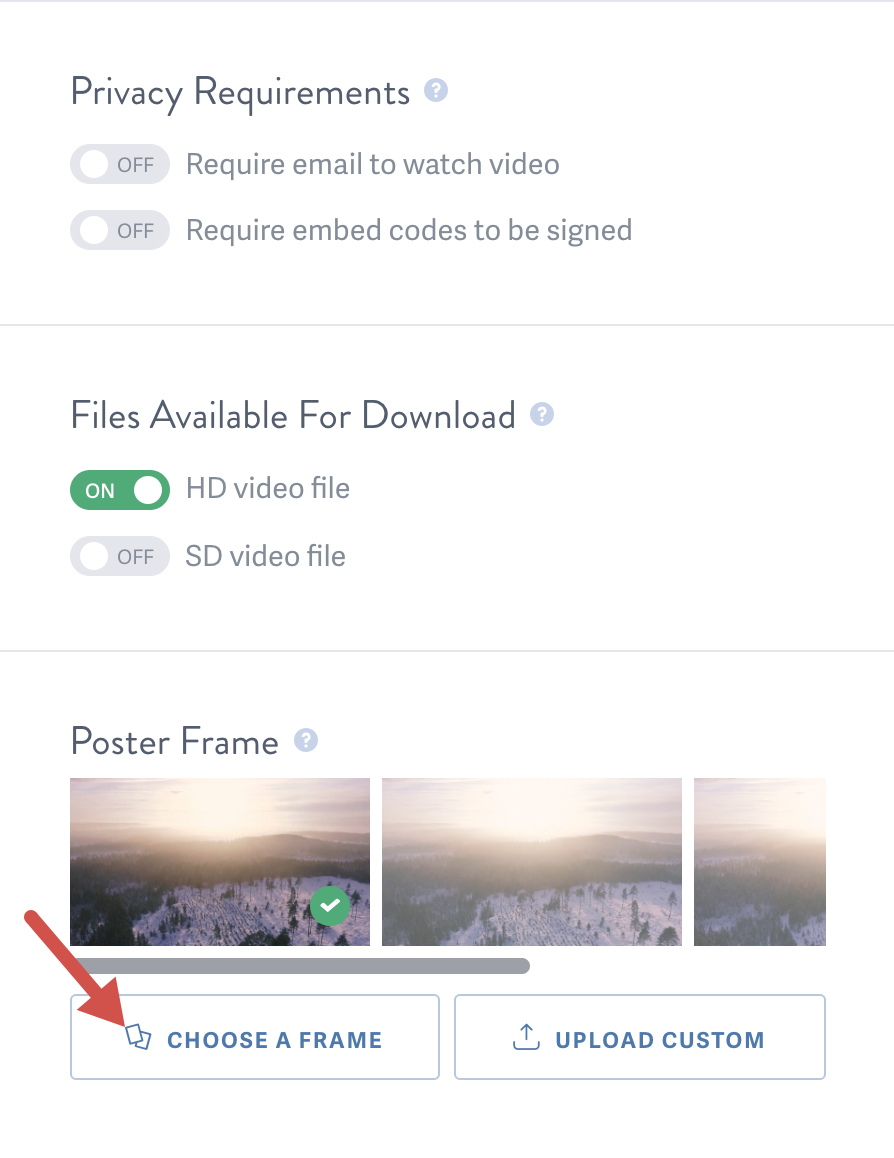 Selecting A Poster Frame From A Point In Your Video
When choosing a poster frame you can enter the timestamp for the image you want to use, or scrub through the video to find the perfect shot. Click "Set as Poster Frame" when you are done.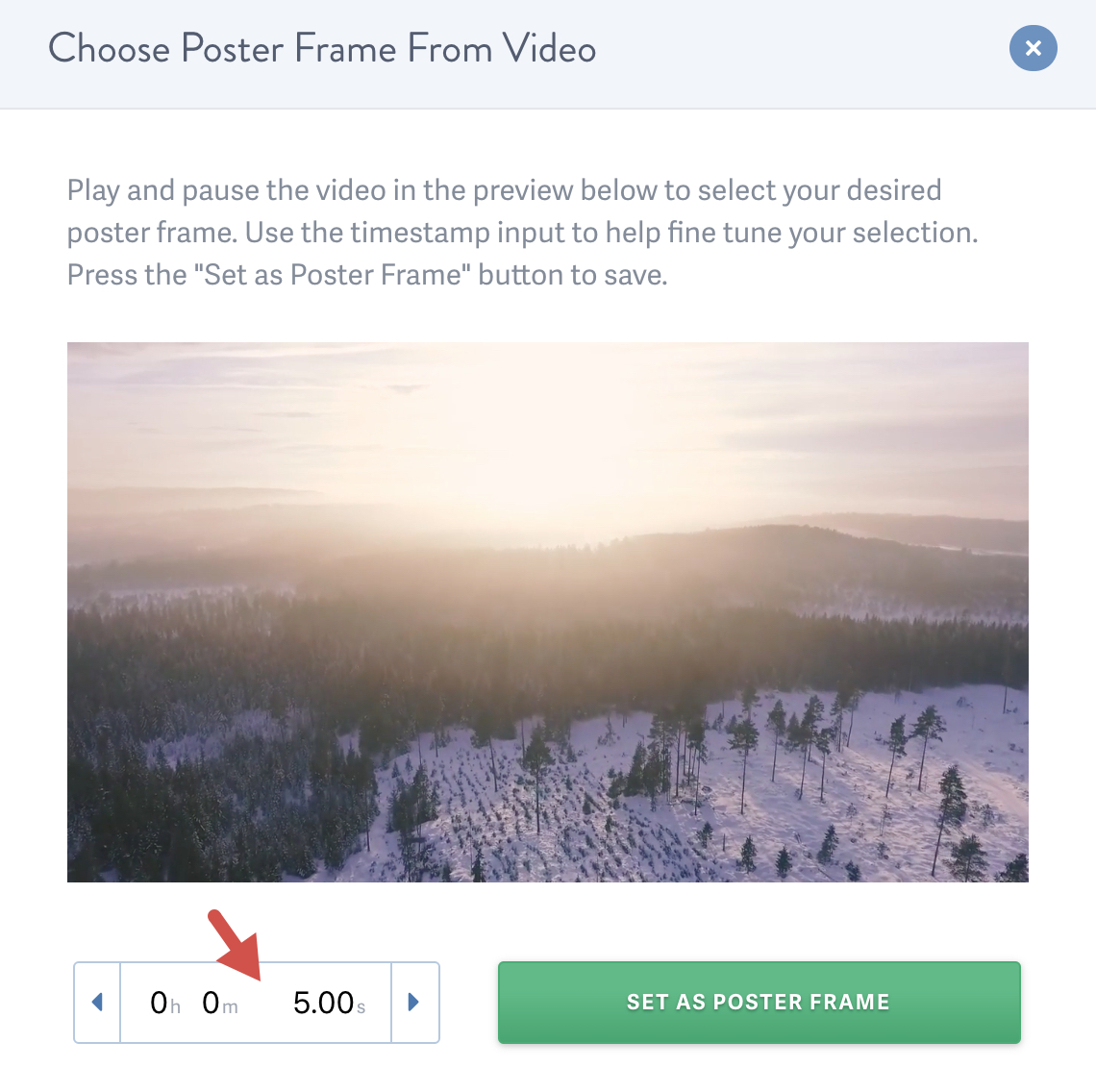 Related Articles
Check out these other articles in the Encoding and Processing Videos section: