With lead capture enabled for your videos, you can quickly grow a list of contacts. Follow this guide to locate that list of contacts within your SproutVideo account.
How to Find Your Leads
First, navigate to the video details page for a video with lead capture enabled by going to your Video Library, and clicking on the video in question.

Once you are on the video details page, navigate to the 'Engagement' tab: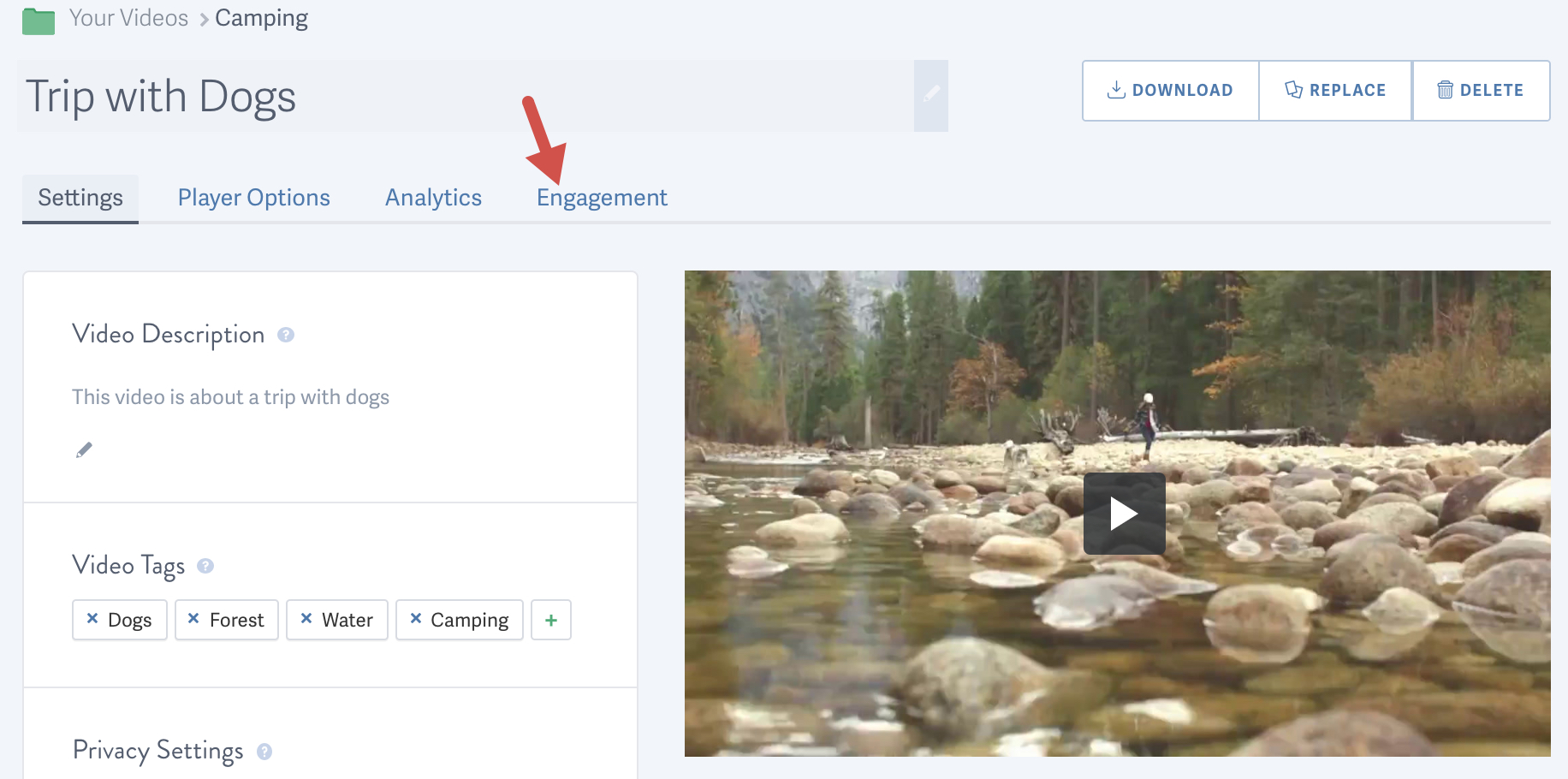 Here, you can view all of the engagement data for the video, which will include the first and last names and the email address for your contacts, depending on your settings.

You can also export the list of contact information if you would like. The CSV file will also include all your other engagement metrics.