SproutVideo offers several different email and marketing automation platform integrations. Setting them up is a breeze! In this article, we will go though how to enable the AWeber integration.
Note: The 'Email Capture' option must be enabled to collect the email addresses of your viewer's.
How to enable the AWeber integration
First, you must have an existing account with AWeber. Once you have your AWeber account setup, login into SproutVideo and navigate to 'Account' > 'Account Settings' > 'Partner Integrations.'

Select the green 'Connect' button next to AWeber.

You will be taken to an AWeber page to allow SproutVideo access to your AWeber account. Enter your AWeber login information and click the 'Allow Access' button. You will be directed back into your SproutVideo account.

Use the drop-down menu to select the AWeber list to which you would like to pass captured email addresses. Once you have the list selected, be sure to click 'Update Integration.'
When a viewer watches any of your email-gated videos, their email address, and the title of the video they watched, will be passed automatically to the selected list within AWeber.
Click on "Name Unknown" to see a detailed view of all the videos a particular subscriber has watched. The title of all videos watched will be captured as tags.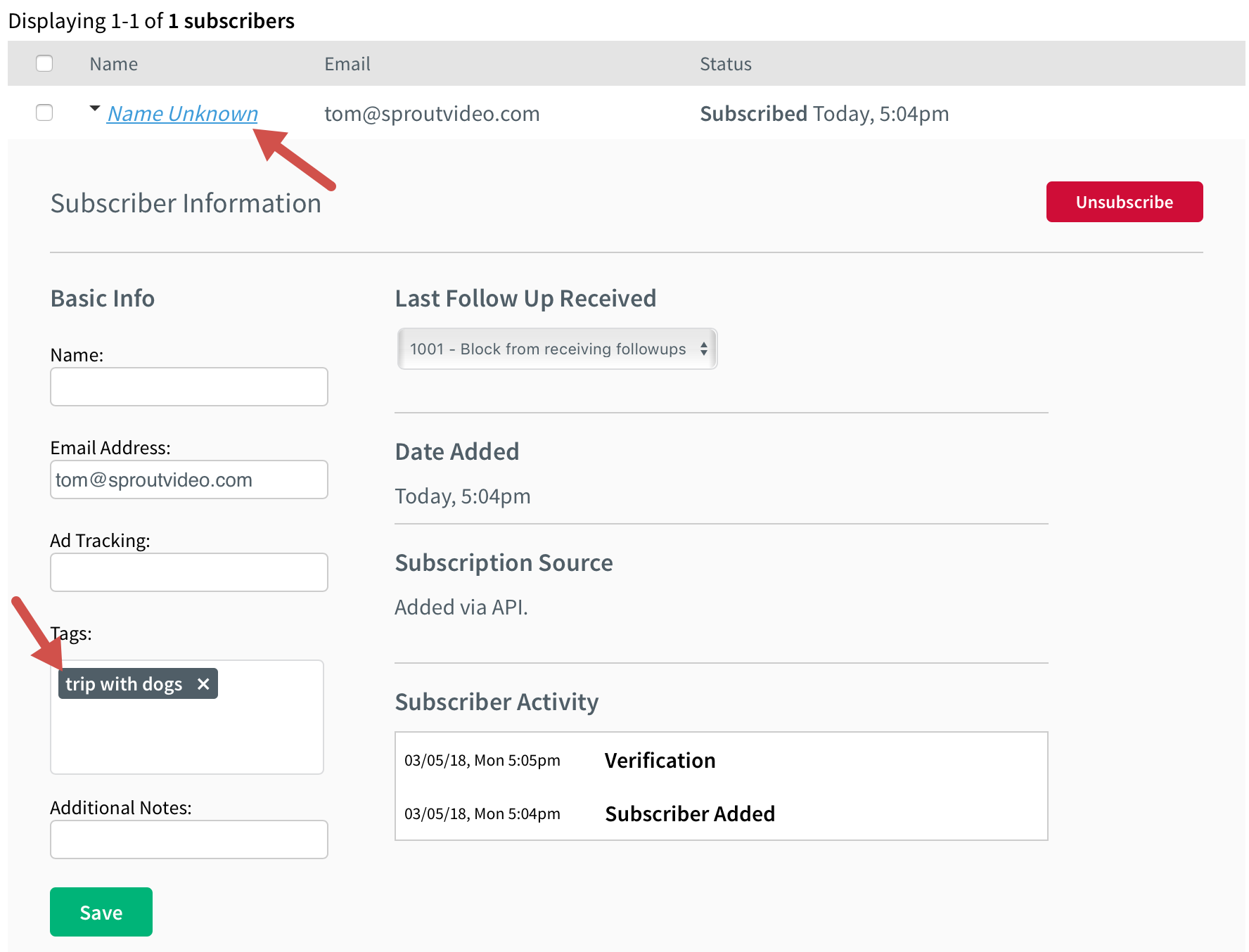 Related Articles
Check out these other articles in the Integrations section: