SproutVideo offers several different email and marketing automation platform integrations. Setting them up is a breeze, and it allows you to send leads straight from your email-gated video to the list of your choice. With certain platforms, you can even tag your viewers with the video(s) they watched. These integrations enable you to deploy timely and targeted messages to each new subscriber who is added to your list.
How to Setup a Marketing Integration
First, you must have an existing account with one of our supported platforms:
Don't see your marketing platform? Check out our Zapier Integration!
We are adding platforms on an ongoing basis, so if you don't see one you'd like to be able to use amongst our current integrations, please reach out to support and let us know.
If you have an existing account with one of our supported 3rd party platforms, and a SproutVideo account (if not, open a free trial account here), navigate to the 'Integrations' tab under your Account Settings: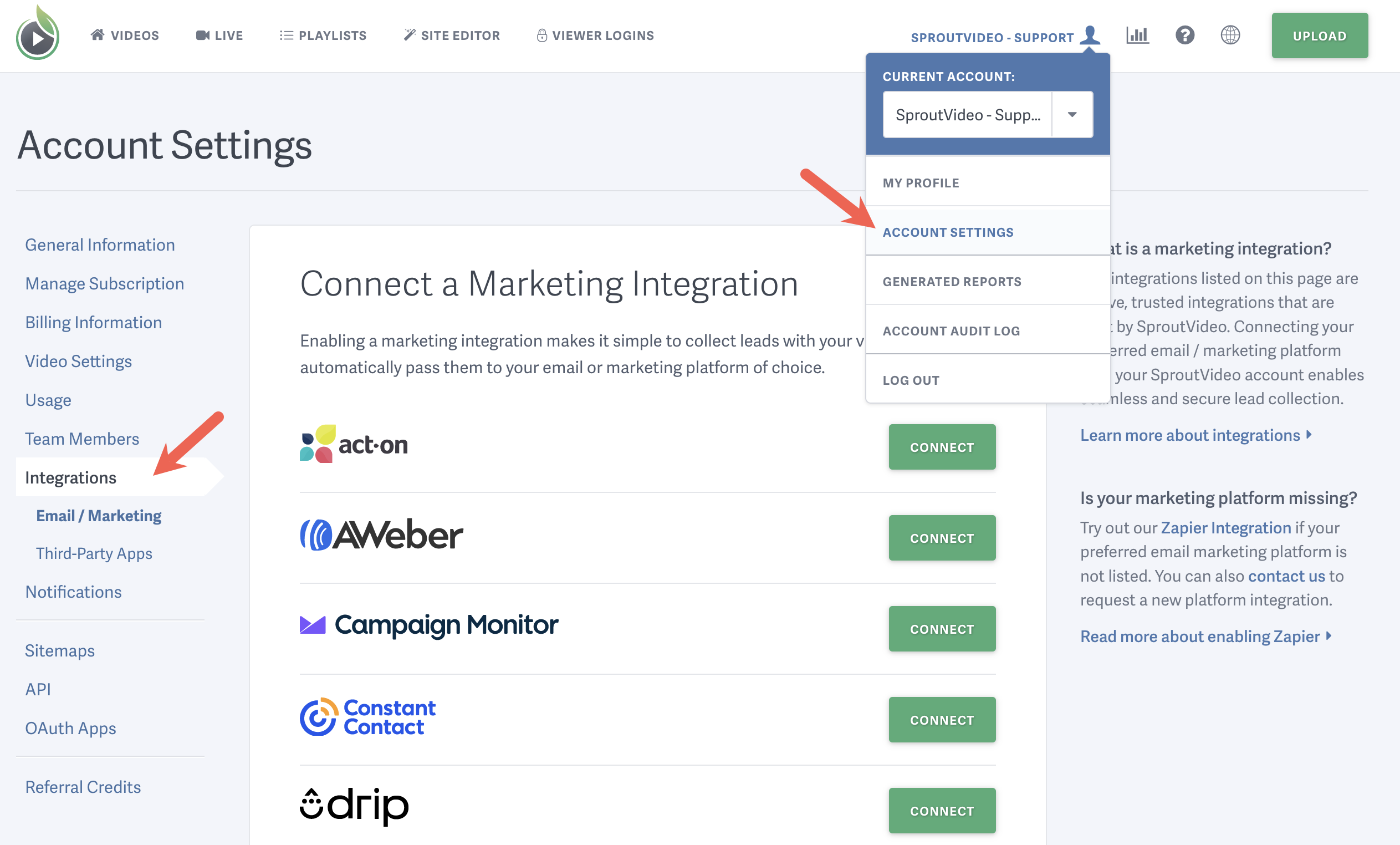 Select the account you would like to integrate by clicking the corresponding 'Connect' button, enter your credentials for your account with that 3rd party provider in the dialog box that appears, and click Allow when prompted to permit SproutVideo to connect to that platform.
The final step is to select a list, or setup any tags you'd like to associate with your leads. Here is an example, using MailChimp: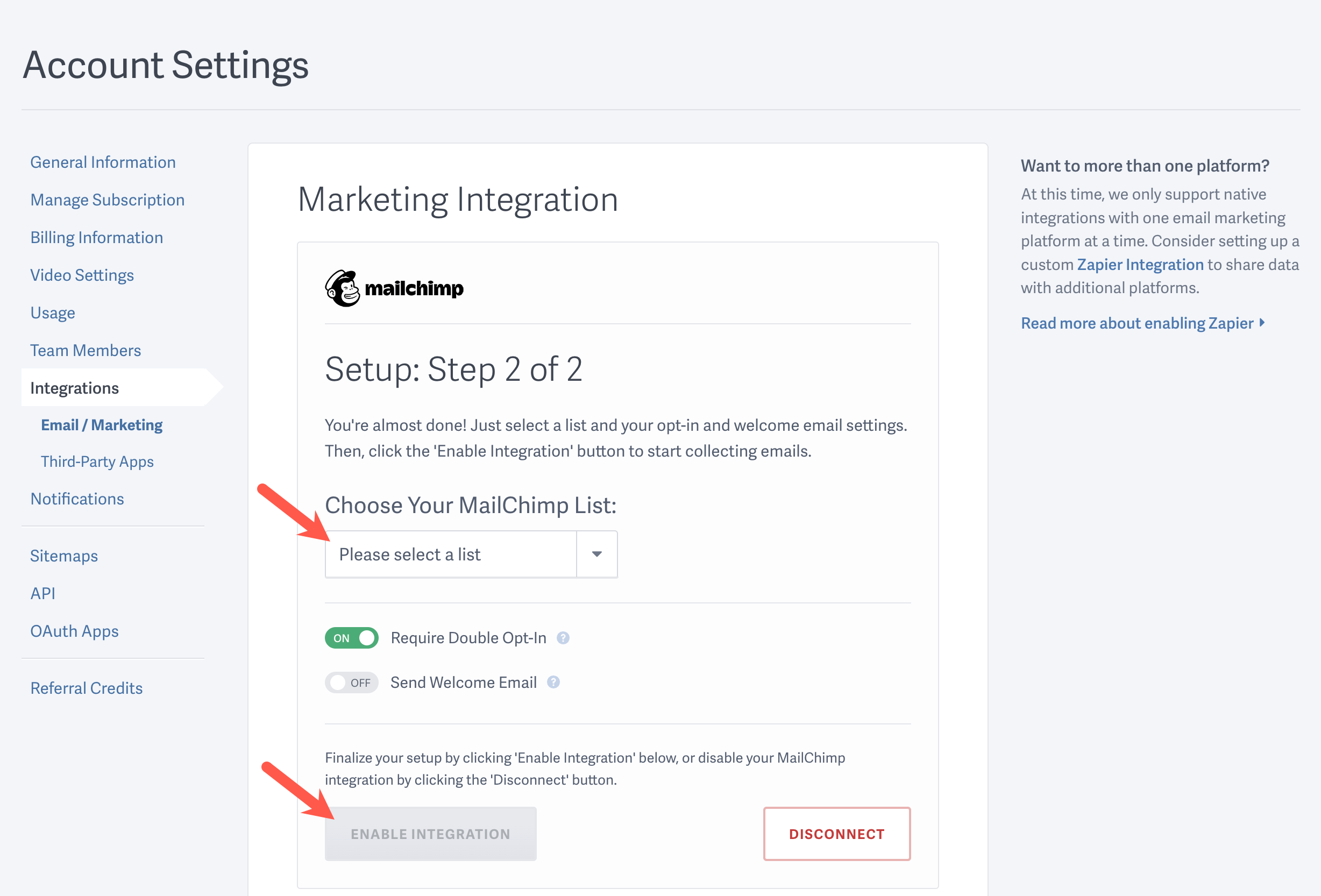 Be sure to select the list you'd like to use, and click the 'Enable Integration' button.
Please note that this means all leads collected by all your videos will be sent to that provider and the selected list. Also, certain platforms work a little differently. Infusionsoft and Drip, for example, enable you to tag your viewers with videos they have watched, or to use an existing tag you previously created. This enables you to create an automated campaign that is targeted based on different videos someone might have watched.