With SproutVideo's multi-user capability you can team members to your account to help you manage your video library. The audit log helps you keep track of what everyone is up to within your SproutVideo account. You can easily check and see who uploaded a video, changed a privacy setting, or edited a detail about your account.
Checking Your Audit Log
To check your audit log, click on the account options at the top of your video page and select 'Audit Log'.

On your audit log you can see all actions made by your team members. You are able to filter on team members, categories, and actions. You can also generate a report for a given time frame.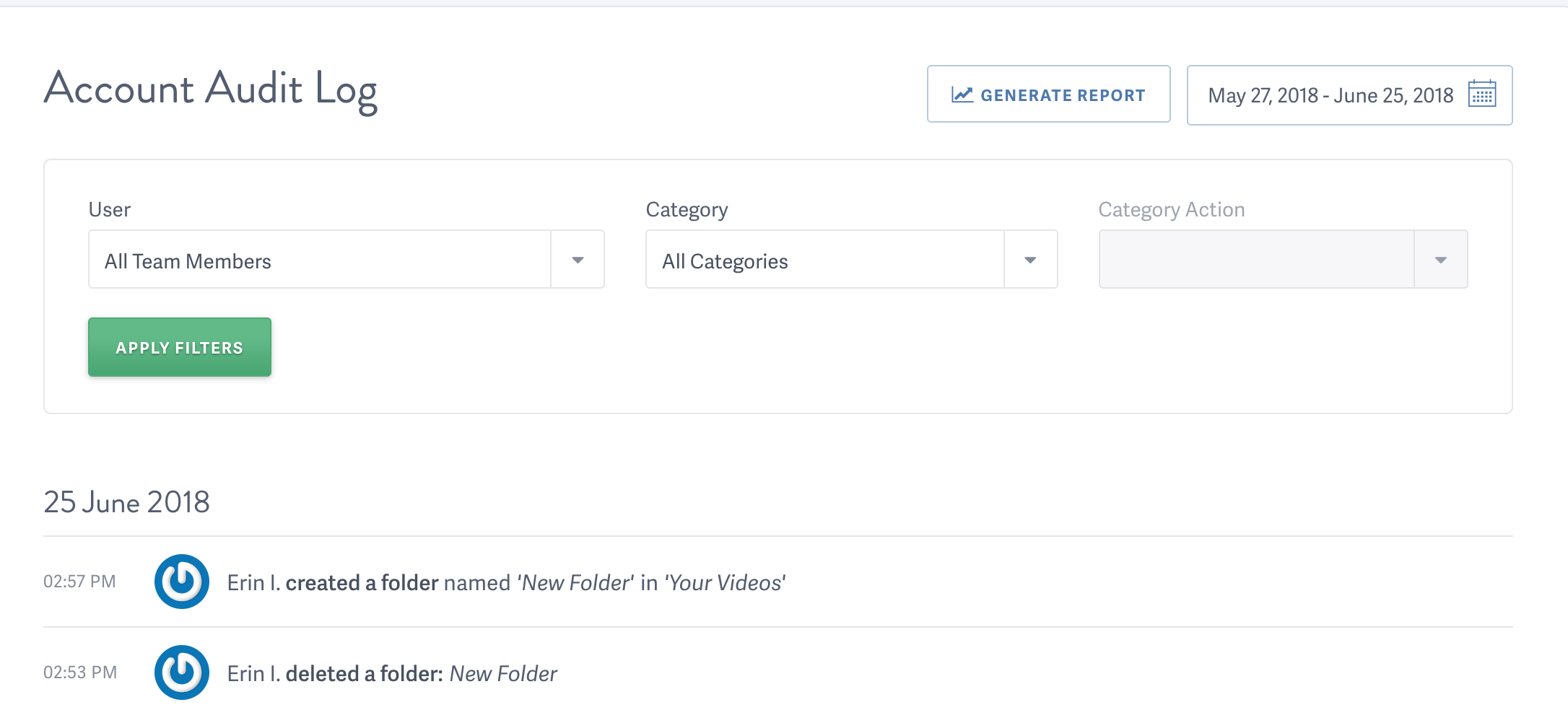 NOTE: The audit log is only available on certain plans. Contact our support team at support@sproutvideo.com to find out more.
Related Articles
Check out these other articles in the Account Related Questions section: