How to add a video to a Shopify Product
SproutVideo recommends using the Magic Zoom Plus plug-in to display videos on your Shopify Product page.
All you have to do is upload an image to act as a placeholder; then, you can replace the image by adding the SproutVideo Share URL to the Alt Text for that image.
Upload a placeholder image to your Shopify Product's page.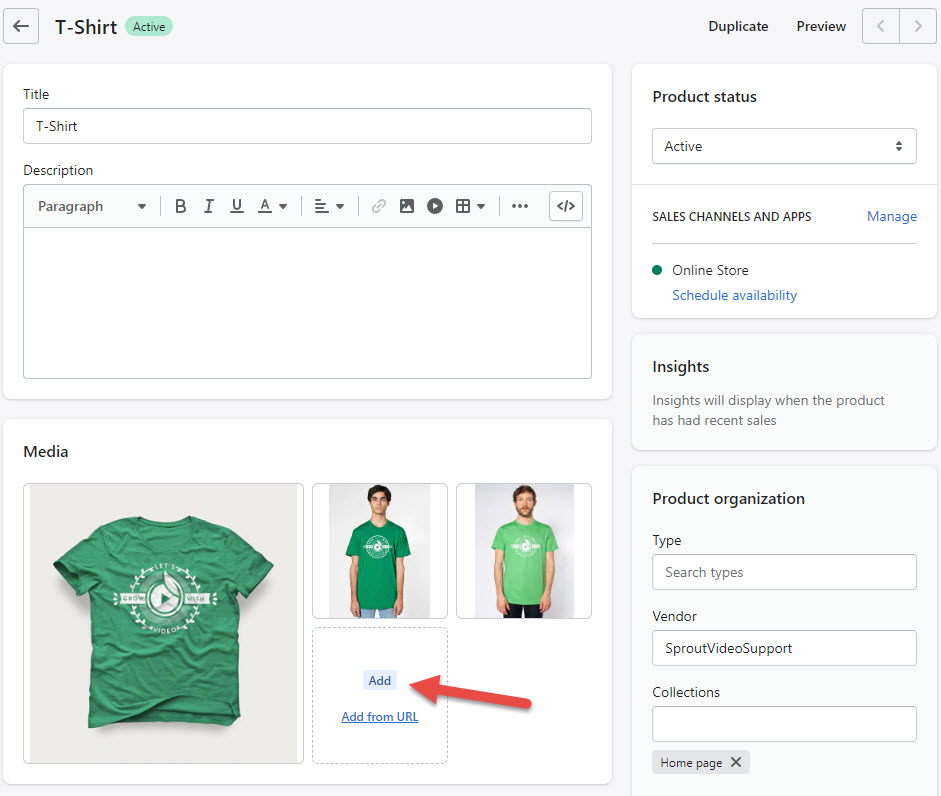 Select the icon in the screenshot below to expand the image.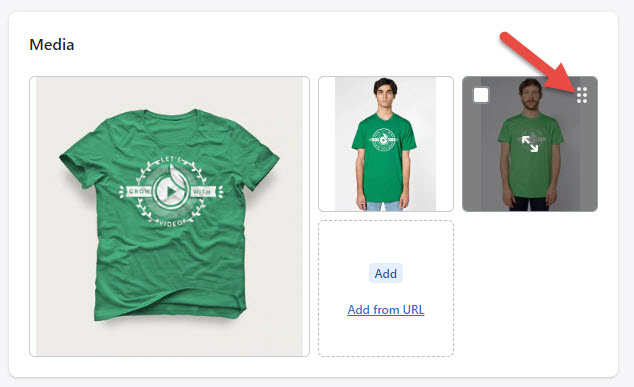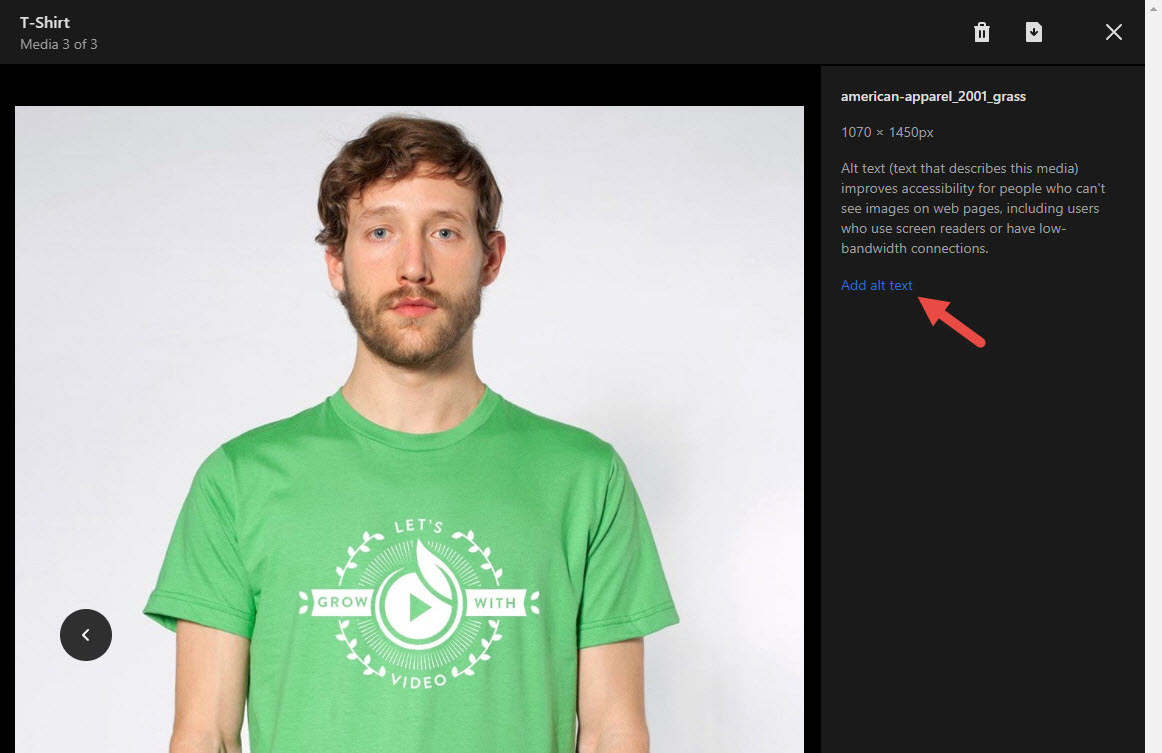 Once the Alt Text is a SproutVideo URL, Magic Zoom will automatically replace the image with the selected video. We will enable autoplay, looping, and mute the video automatically.