Video editing can be a challenging skill to master, though it has become much more accessible in recent years. At this point, there is a broad range of apps, from basic to professional, that make it possible for anyone at any level.
In this post, we'll give you a general overview of apps for at every skill level, their best use cases, and our favorite picks — starting from those who want to edit right on their phone, all the way to industry-grade video editing tools.
---
When it comes to choosing the right type of software to edit videos, it is going to depend greatly on your own skill set. Simple apps are limited, making it easy for beginners but frustrating for the more experienced users. Professional apps have no limits, which is great for those with experience and can be confusing for beginners. Be sure to gauge your skill level before investing too heavily in a specific app.
Mobile Video Editing
The best camera is the one you have on you. These days, that's typically your phone. Using your smartphone is cheaper than purchasing a camera and, if you're just starting out, editing your footage right on the phone is ideal.
Mobile editing apps will provide you the bare minimum functionality, so social media content or simple straight-to-camera videos will be the easiest content to make. With a simple editing timeline, some transitions, and built-in effects you can apply to your clips, you'll be able to stay on par with the latest trends.
Additionally, most mobile editing apps are typically optimized to output directly to social media platforms. This makes it easy to create and post on the go, however it means you won't have the ability to choose which file types or codecs to export. If you're not creating for social, this lack of control might really hold you back.
Top Pick: Adobe Premiere Rush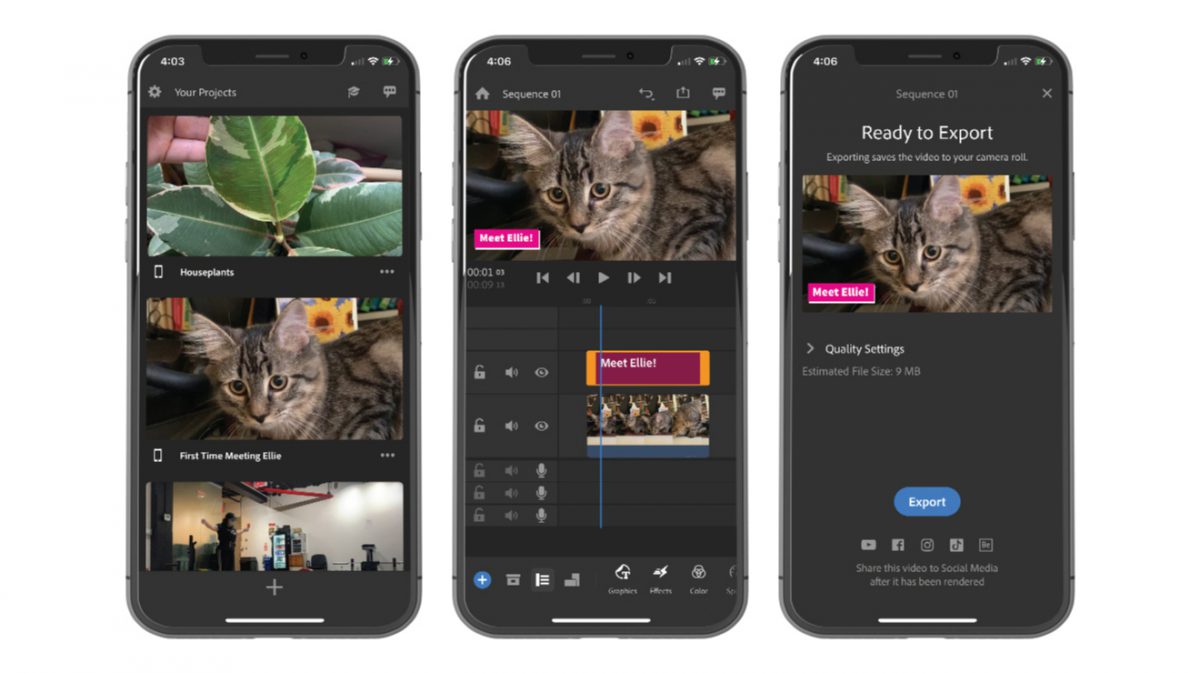 Anyone familiar with creative tools will recognize Adobe Premiere, and Adobe Premiere Rush is like its little sibling. This mobile-first app gives you all the fundamentals you need to hit the ground running and is perfect for simple drag-and-drop video editing, making it intuitive even for the most novice users.
Available on iOS and Android, you can get started right away with a free plan, or upgrade to the paid subscription for $9.99, and gain access to more storage and the desktop version of the app.
Runners Up: Splice, InShot, and Quik

Other useful apps are Splice, InShot, and Quik. All three work as a strong alternative to Rush; they have a robust amount of features including simple editing tools, transitions, and effects. These three applications can be downloaded for free. However, InShot will export videos with a watermark unless you upgrade to the paid version for $2.99.
Basic Editing
The next step up is to ditch your phone and edit on your computer. Desktop editing applications share a lot of functionality with mobile apps, while providing a much more robust editing experience.
At this level, you'll gain more tools to complete tasks more efficiently, without losing the simplicity and automation that comes with basic editing apps. These apps make it easier to create more polished social media videos, product videos, advertisements, and more, through access to more advanced features like chroma key, higher resolution file support, and even motion tracking for some applications.
Top Pick: iMovie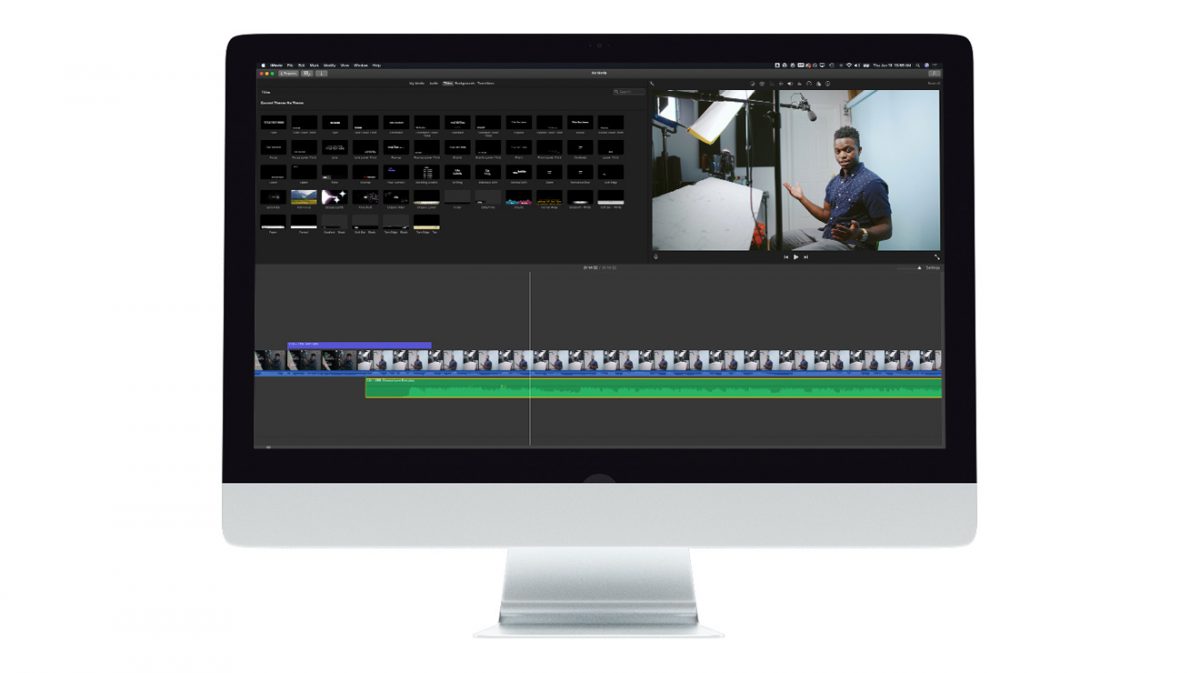 If you use a Mac, Apple iMovie is ideal if you're just getting started with video editing. This app is one of the most simple, straightforward, and popular video editing programs out there; it uses a very simple timeline approach to provide its users with everything they need to edit basic videos, and is jam-packed with a plethora of simple features like adding titles, trailer templates, image stabilization, and more.
iMovie comes pre-installed for free on new Macs and can be used across iOS devices. Sadly for PC users, this product is exclusive to Apple.
Runner up: Filmora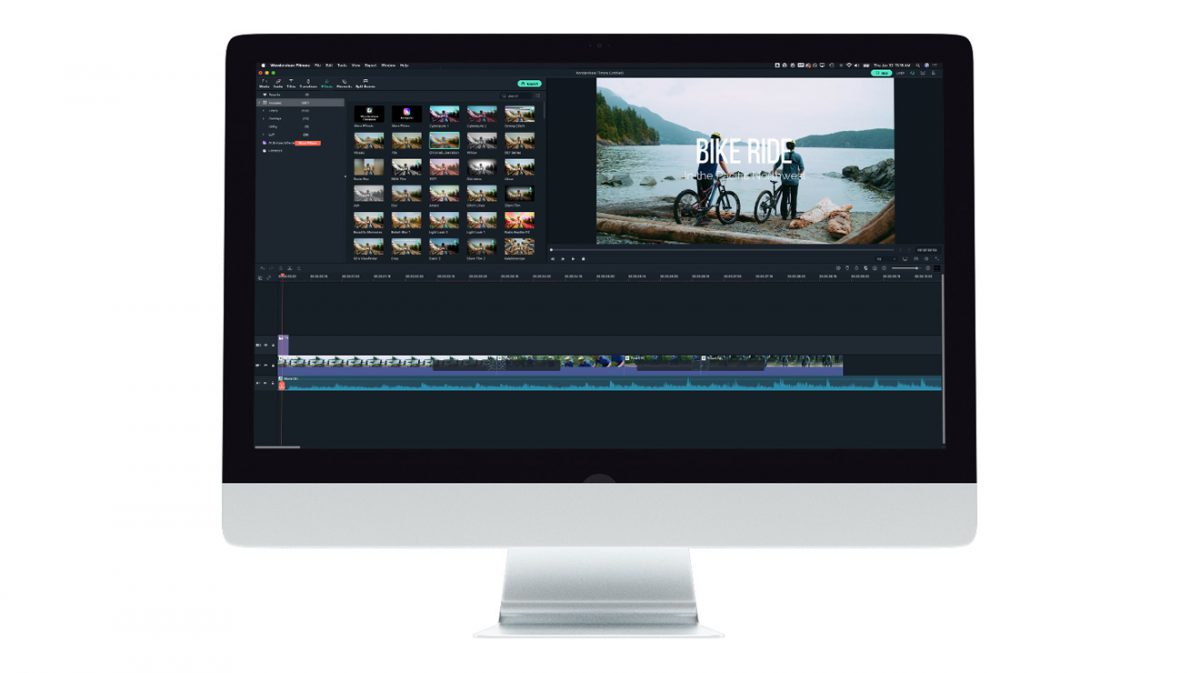 For those who don't own a Mac or are looking for something different, Filmora is a great alternative. Boasting similar features to iMovie and other beginner software, Filmora does a great job of creating an easy experience for any user. They even provide an "easy mode" that walks you through how to edit videos with useful templates and guides.
Filmora can be downloaded for free with a watermark, purchased outright for $59.99, or accessed with an annual subscription for $39.99 a month.
Professional Editing
Once you reach a certain level of proficiency, you'll want software that can keep up with just about anything you can throw at it, and that is where professional software comes into play. These programs give you the most flexibility possible to create any level of video your heart could desire.
This can range from in-depth how-to content and marketing videos, to blockbuster films with dazzling special effects. The sky is the limit with professional video editing software.
Top Pick: Adobe Premiere Pro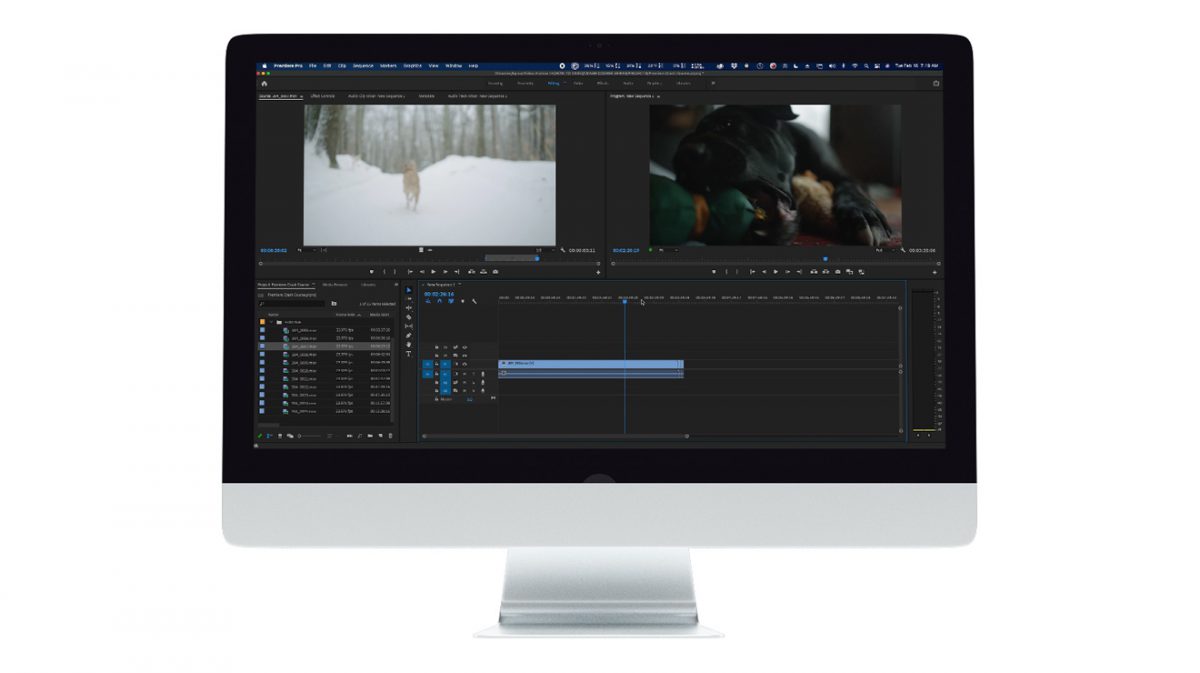 When it comes to professional video editing, most people think of Adobe Premiere Pro. Adobe Premiere Pro has been leading the industry for about a decade and continues to lead the pack with innovative and collaborative software. Premiere Pro has all of the features you could ever want and more, which makes it great for professionals … though potentially overwhelming for newcomers. Without proper training, even the easiest editing techniques are less intuitive with professional software.
With Premiere Pro, you'll gain access to a huge library of effects, transitions, and advanced tools. This program supports 4K, 8K, and VR video editing and is constantly improving to stay up to date with the latest industry standards. One of the biggest reasons Premiere Pro stands out against the competition is its integration with the other Adobe applications, especially Adobe After Effects. After Effects is a motion graphics and animation application that connects seamlessly with Premiere pro which allows for amazing collaboration and speed between the programs.
If you want to use Premiere for a team project, you can collaborate remotely using a feature called Productions. With this, you can improve project organization and synchronization so a team can work together on the same project as long as all the files are organized on a shared drive.
For a crash course on getting started with Premiere Pro, read our full guide video editing basics guide. Adobe Premiere Pro is available on Windows and macOS, with a single app subscription for $20.99 or a package with all of Adobe's apps for $59.99.
Close Second: Final Cut Pro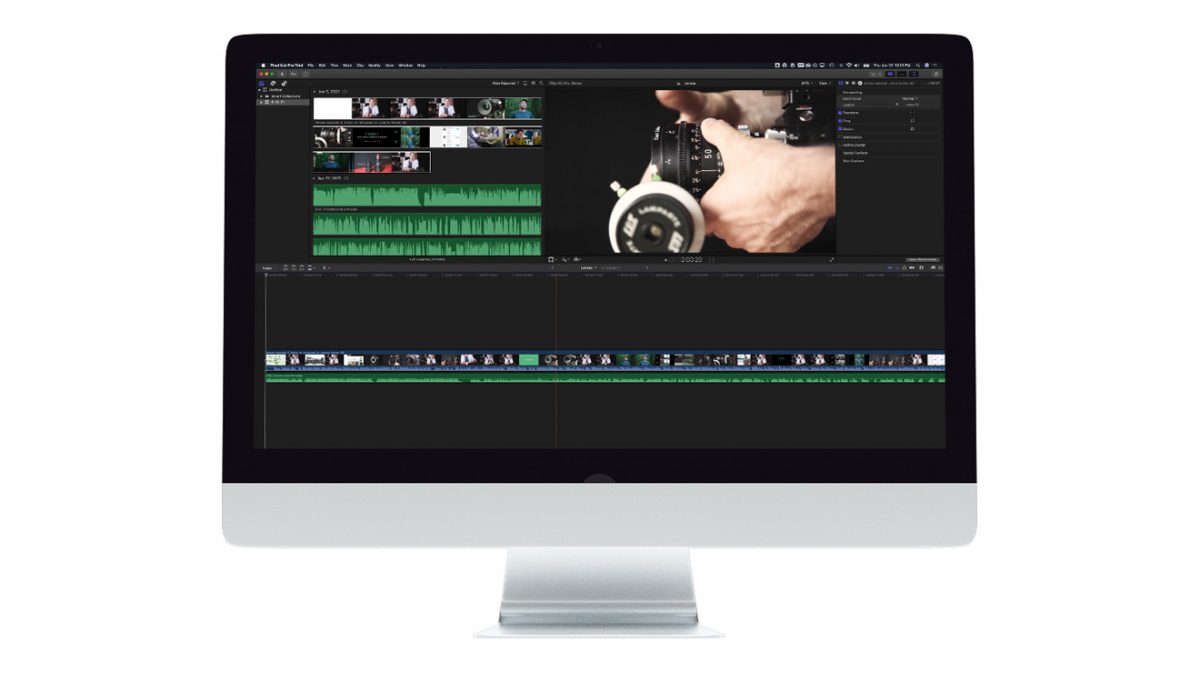 The former leader of professional video editing software is Apple's Final Cut Pro. Final Cut Pro has many of the same features that make Premiere Pro stand out as the favorite, but is restricted to macOS, leaving PC users out of luck. However, because it is made specifically for Macs, it can utilize and optimize the program to work faster and render clips quicker than Premiere Pro. It also features a "Magnetic Timeline" that allows you to quickly put together edits that are more or less chronological. However, more complex video edits tend to slow Final Cut Pro down, giving the advantage to Premiere Pro for those types of projects.
Another benefit of Final Cut Pro is its fixed one-time price of $299.99 and generous 90-day trial period. This should give you plenty of time to test it out before making a full commitment.
---
At the end of the day, whichever program you choose will depend on your current creative needs and comfort level. Have you used any of the programs we suggested in this post or any we haven't mentioned but are worth checking out? If so, let us know which ones and how you feel about them in the comments below.