Marketing automation tools are a business owner's dream come true. Want to reach out to every new subscriber in a contextual manner? Nurture leads? Send a special offer after someone watches a product video? Marketing automation platforms can help you do all of that, and more. It used to take a big team to handle all of those campaigns, but now it just requires a little advanced planning and a great lead generation strategy.
Since video is one of the most powerful tools in your lead generation arsenal, we have been hard at work adding new marketing automation integrations, and are excited to announce that Drip, a lightweight marketing automation platform for savvy businesses, is now live on our site. Keep reading for tips on how to leverage this new integration, as well as details on how to enable it in your account.
A Little More About Drip
Drip's platform is designed to be self-serve, and you can test it out for free for three weeks. Drip enables you to implement lead capture features on every page of your website with a simple snippet of code. From there, there are many possibilities for the types of campaigns you can run. They provide lead scoring and communication tools to help you target the right prospects at the right time, resulting in improved conversion rates and a shorter sales cycle.
Setting up the Drip Integration in Your SproutVideo Account
The SproutVideo and Drip integration is designed to send email addresses captured by our email gating feature straight to your Drip account. The two platforms are integrated on the backend so you don't have to worry about messing around with our API or any code – we already did all of that for you. All you have to do is navigate to the Email Integrations section of your SproutVideo Account Settings, and click "Connect to Drip":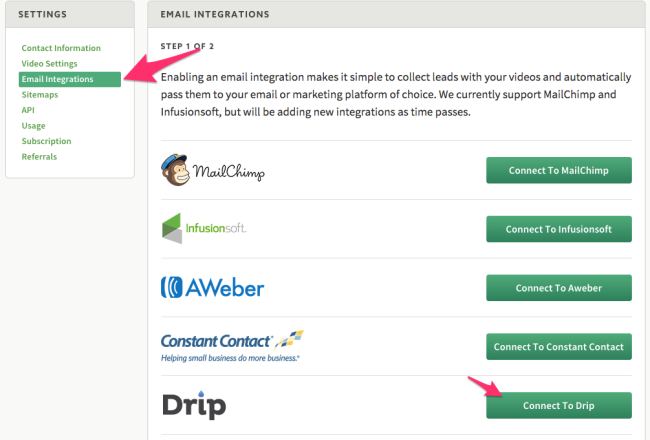 Then, once the integration is enabled, you'll need to setup email address capture for your videos to send leads to your Drip account. You can do so by opening the video you want to use for lead generation, and selecting the option to "Require Email to Watch Video":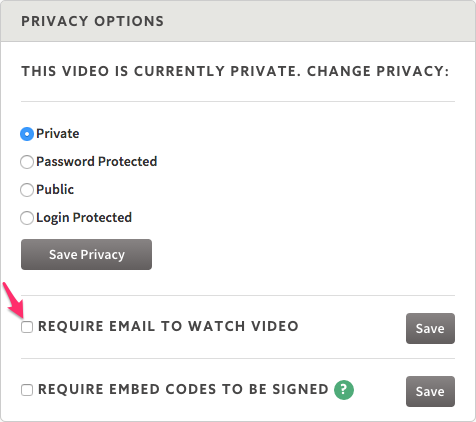 Back in your Drip account, viewer activity will show up in your feed automatically, and you can create automation rules based on viewer behavior, such as the title of the video they viewed, or the URL of the page where the video was located: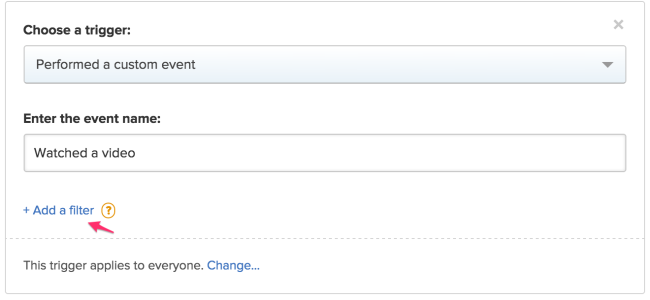 Then, you can setup specific actions, like a series of follow up emails containing more information and special offers, that will make up a highly targeted campaign based around your prospects' viewing activity. For further details on how to do that, we defer to the experts, who elaborated on how to create an automated marketing campaign based on video viewing activity in a post on the Drip blog. This type of automated marketing can be really powerful for lead nurturing and driving conversions.
---
If you have any questions, or a request for our next integration, we are all ears! Let us know in the comments below.