Note: This feature is only available on certain plans. Contact support@sproutvideo.com with any questions.
What's Included in the Account Audit Log Report?
The exportable Account Audit Log report is a CSV file which includes information about your team member's activity during the specified time frame. This makes it really easy to see which team member made changes to a video or setting in your account. You can also filter by a specific user or action.
This report will contain data on the following:
The date the action occured
The email address of the team member
The resource and ID of the item they accessed
The action that occured
The IP address used
A description of the action that occured
This data will be compiled for the applied filters and selected time frame in the exported CSV file.
Note: Information about video download activity is only available after 11/14/2017.
How To Export the Account Audit Log Report
First, navigate to the 'Account Audit Log' page. Here, you will see the filters, date picker, and the 'Generate Report' button.
You can use the date picker to select the time frame for the data you wish to export. You can also apply a filter to search for specific actions or team members. Once your time frame and filters are applied, click the 'Generate Report' button.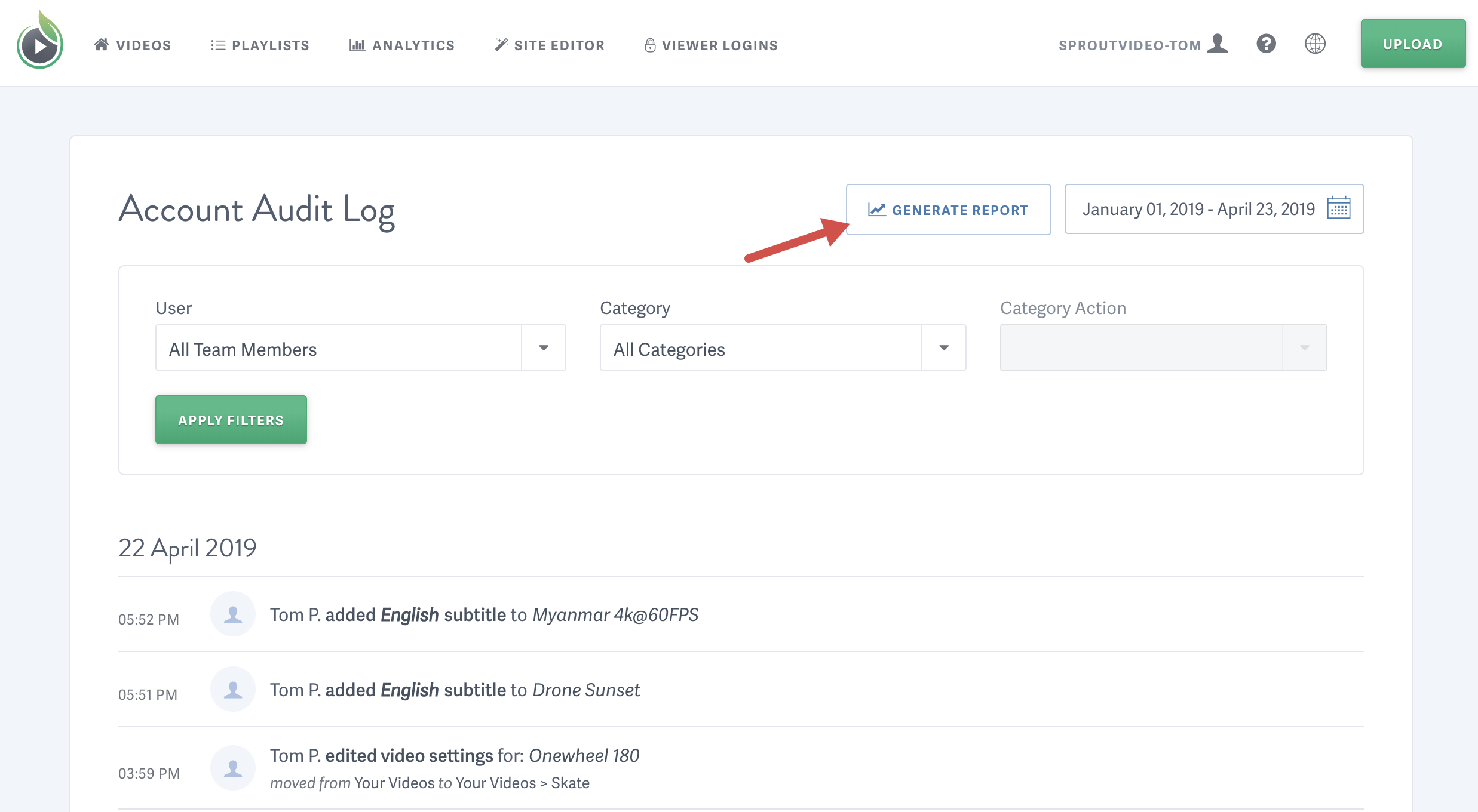 Once the report is compiled, you'll receive an email containing a link to download your report. Once the link is clicked, a browser window will open and download the CSV file.