Email Capture
To require viewers to submit their email address in order to view your online hosted video, (known as email capture, or email gating) go to your Videos tab, and open one of your videos.

Once you are on your video page, scroll down and check the box next to "Require email to watch video" then click Save: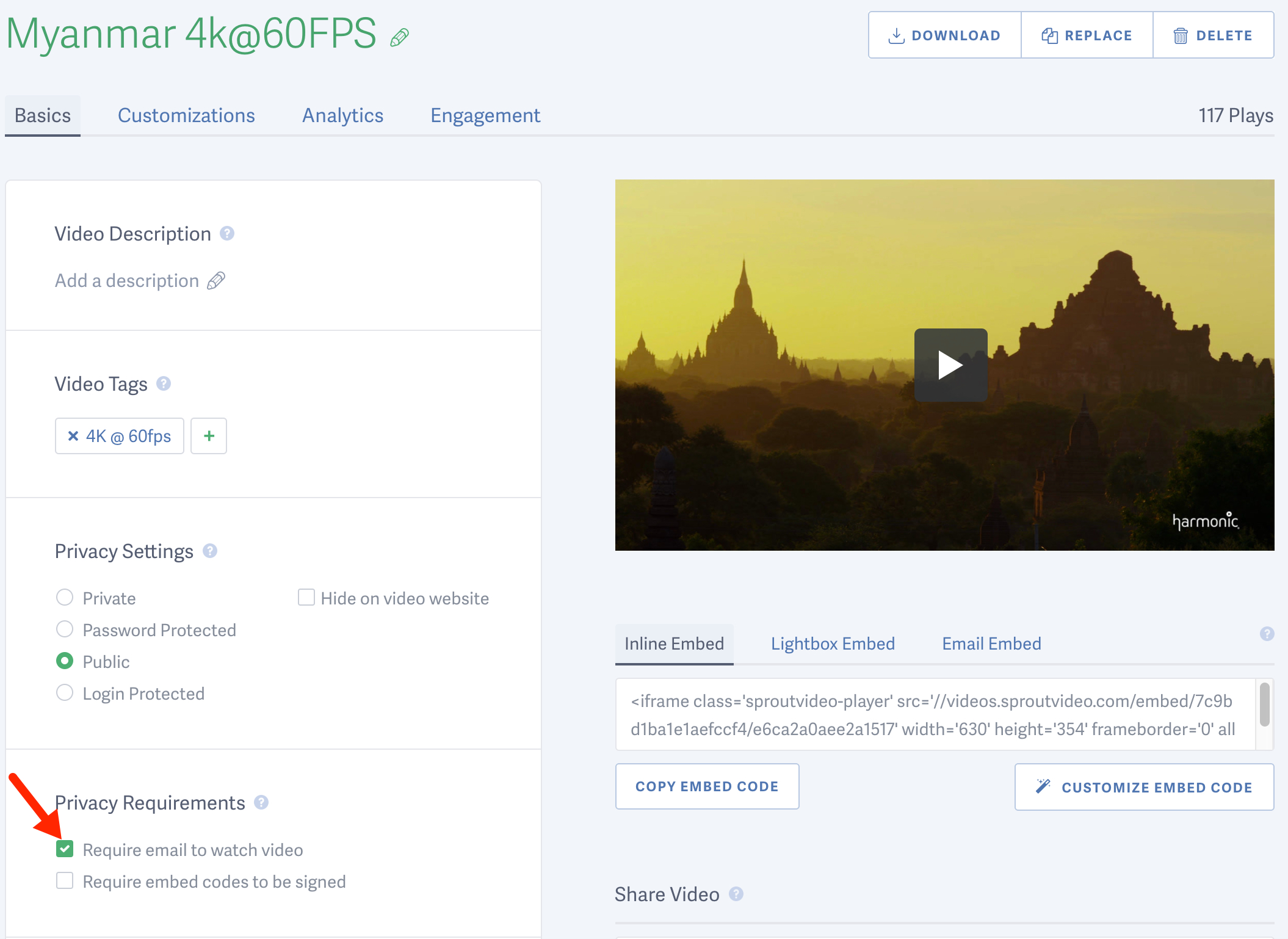 Now, before a viewer enters their email address, your video will be displayed like this: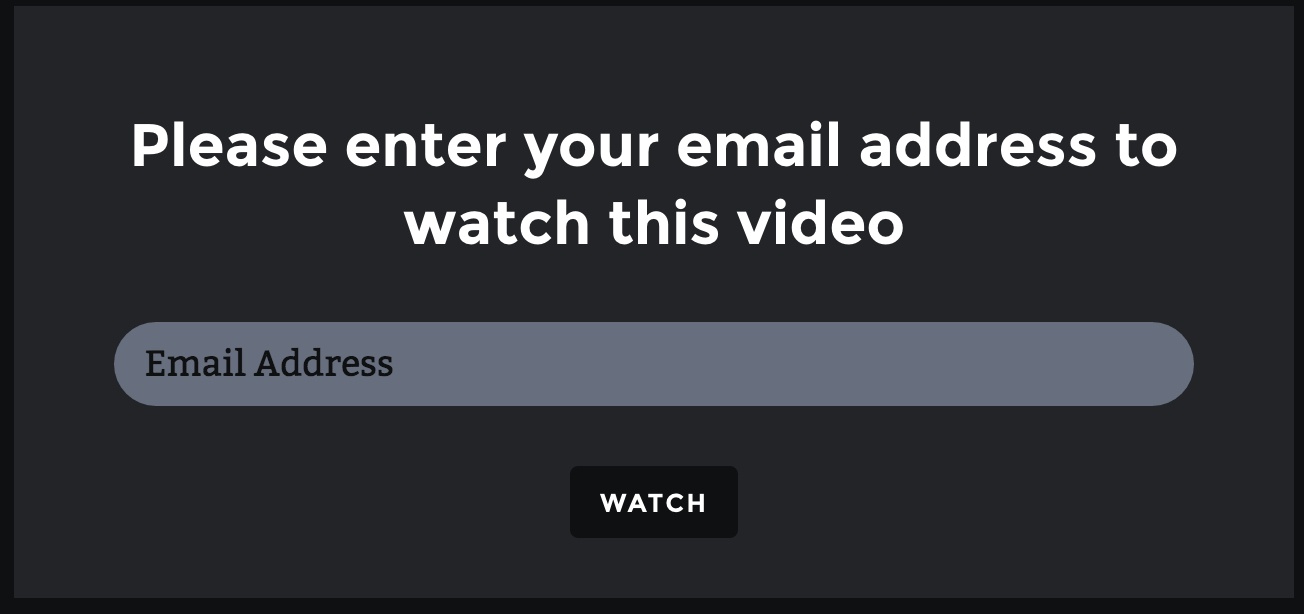 Custom Email Capture Message
If you are embedding your video you can customize the email capture message.
To customize the email capture message click Customizations, then select either In-line embed or Lightbox embed depending on the type of embed you would like to use.
Scroll down and select the "Edit Email Form" button.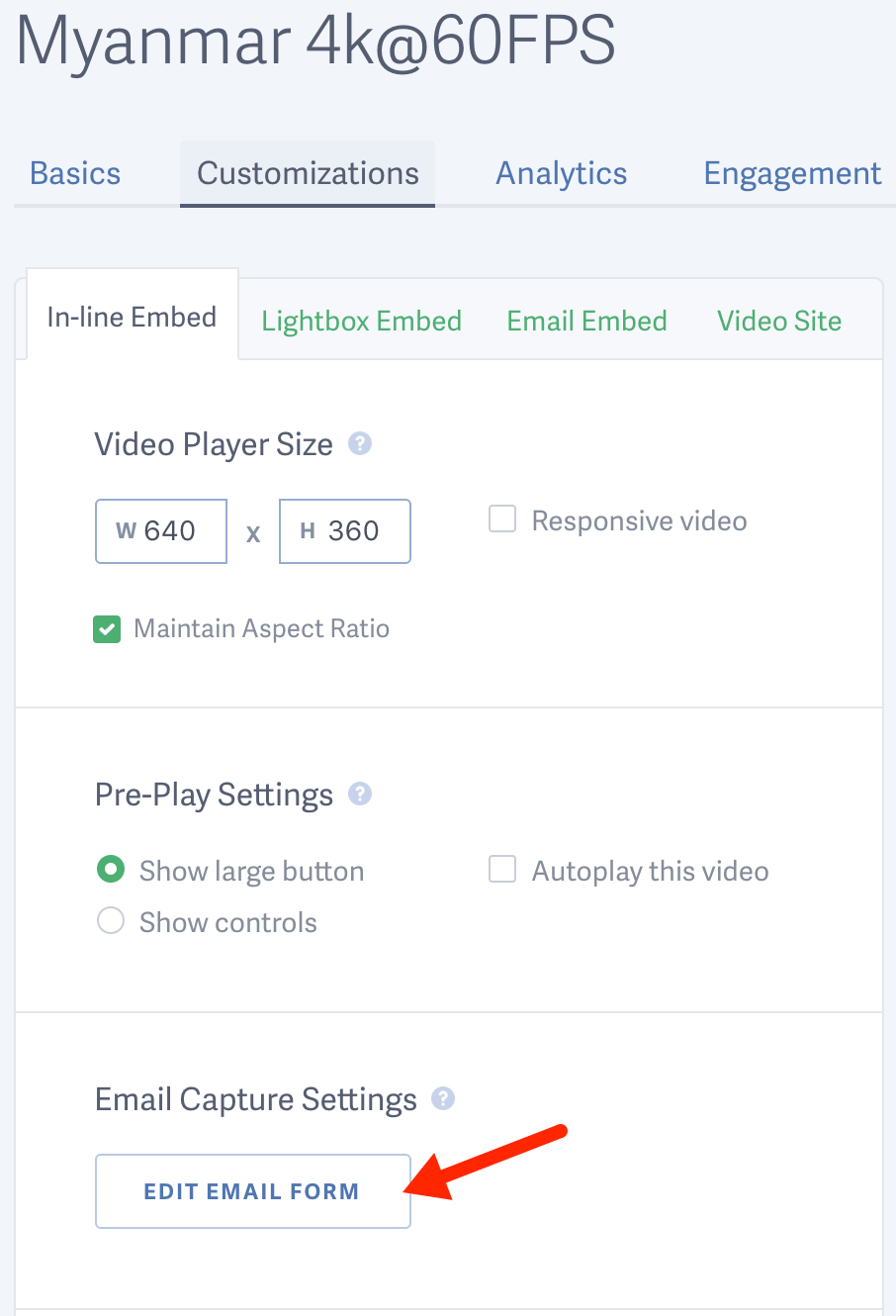 Enter your custom email capture message then click "Save Email Screen"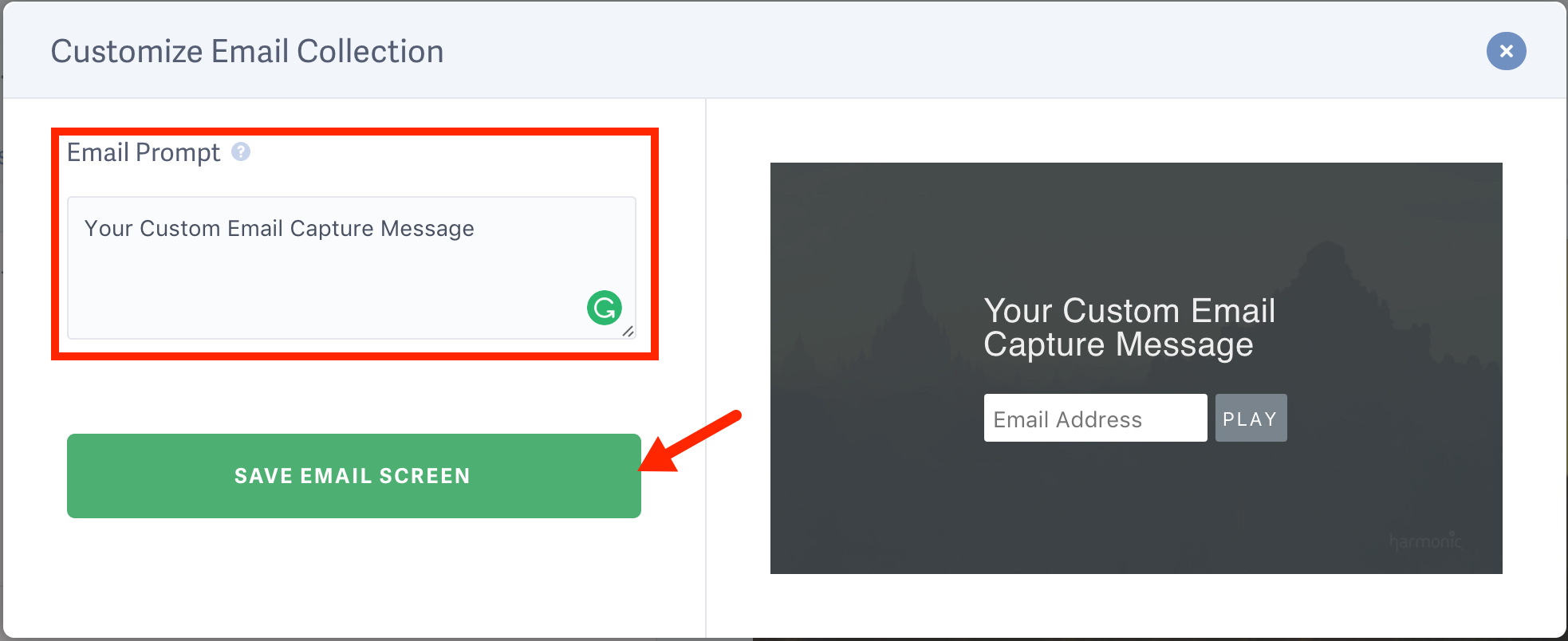 Related Articles
Check out these other articles in the Playing Videos section: