Checking Your Usage
The more videos you upload, the more your bandwidth and storage usage might increase. The Seed, Sprout, Tree, and Forest plans come with 500 GB of streaming bandwidth and 500 GB of storage.
To check your usage navigate to your Account Settings and click on 'Usage'. This will show your account usage for the current billing period.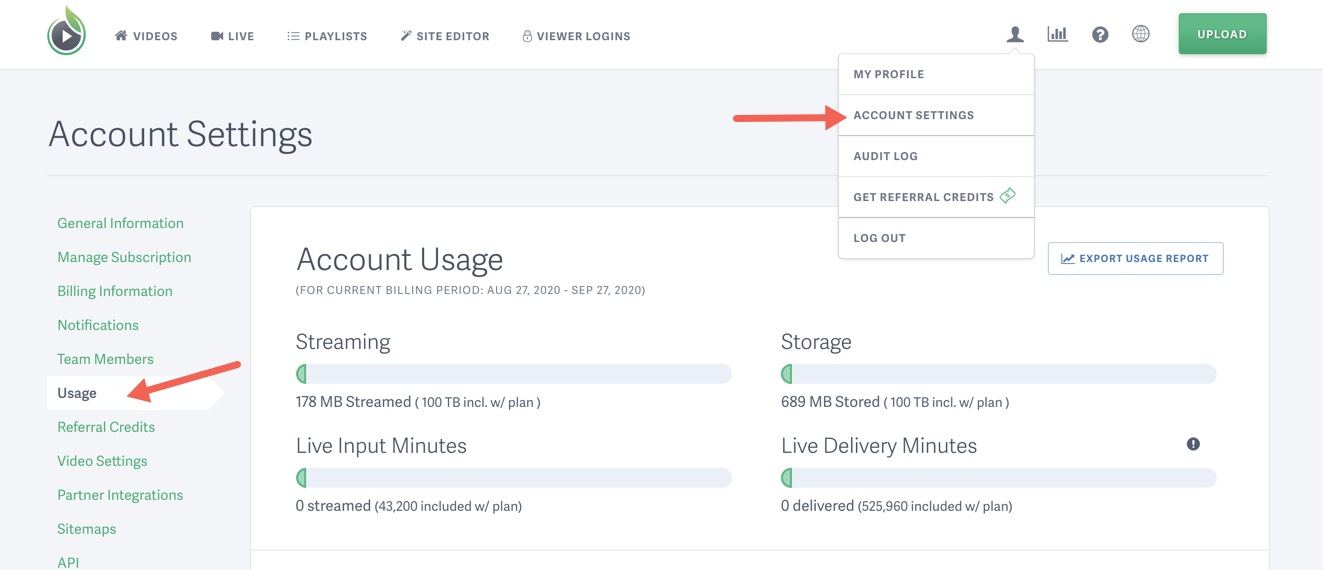 If you need to cap your streaming to help avoid overages you can set a Bandwidth Overage Cap. Click here to learn more about setting a Bandwidth Overage Cap.
Notifications
We will alert you by email when your account reaches 80%, 90%, 100%, and 120% of the bandwidth included in your monthly subscription. You can manage these alerts in your Account Settings under 'Notifications'