Not too long ago, we shared six inexpensive iOS apps for videographers who are on the go. Not to be left out, it's time for Android fans to get their own list!
While you probably wouldn't want to solely rely on any of these picks, each can make your video production life a little easier and allow you to get creative when the time calls for it. After all, the best camera is the one you've got!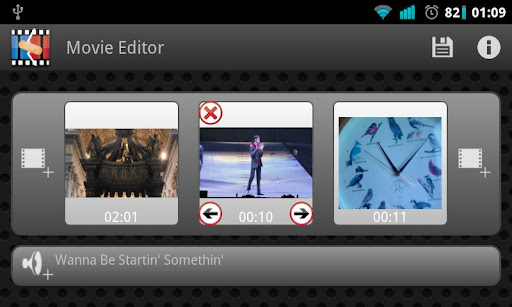 What People Are Saying: "Easiest editing instrument ever…" — Nick Morris
Price: $2.58
Why It's Cool: Brought to you by Goseet, Movie Editor allows you to add videos from your gallery to the video timeline then arrange them as you'd like. You can also use music from your own collection to provide a soundtrack. We imagine this app is especially handy when you're at a conference or an event and need to edit the multiple short interviews of people you film throughout the day to create a cohesive video to share with your audience. Additionally, if you are at a multi-day event, this app would be useful in creating one "wrap-up" video of the entire event.
Compatible With: Android 2.2 and up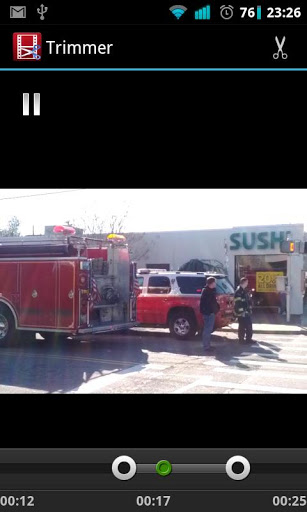 What People Are Saying: "This works well and is very intuitive." — Brian Davis
Price: $2.84
Why It's Cool: With "sliders" on either side of your video, the real draw of this Goseet app is that you are easily able to trim your video from the beginning or the end of the footage you've captured. Additionally, you can covert your videos to other formats like mp4, grab frames to use as images, and add effects to further give your video a unique look and sound. It's also worth repeating VidTrimPro customer Mr. Davis' words above: It is a truly very intuitive app. Also worth noting is the fact that the free version of this app received equally high ratings from users. If you don't mind their watermark on your finished videos and are less interested in the transcoding and special effects capabilities than the trimming features, give it a try.
Compatible With: Android 2.1 and up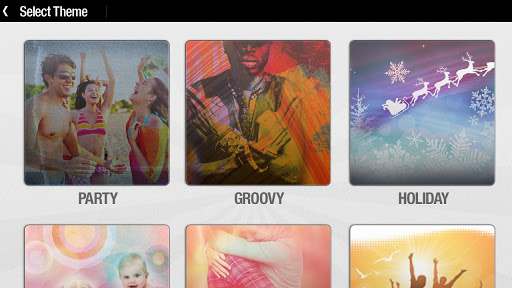 What People Are Saying: "This app is so innovative, so easy… I love it!" — Jesse Martinez
Price: Free
Why It's Cool: Can you shoot a video with your Android phone? Do you already have the perfect music for your videos? These aren't trick questions, just our way of saying that using the automatic video maker Magisto really is as simple as that. It is exactly what you need for creating videos quickly to share with your Facebook and Twitter followers (and via email) and it takes almost no effort at all. Of course, if you don't like giving up control of your videos, this app may cause you stress.
Compatible With: Android 2.3.3 and up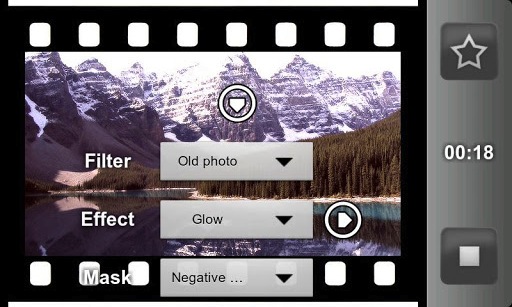 What People Are Saying: "Can go from black and white to color to black and white video in real time (just like the Wizard of Oz)… Super impressed, thanks!" — ev Pep
Price: $1.99
Why It's Cool: Chances are, if you're on the go and trying to film videos, you may not have much time to think about being creative. Enter: VideoCam illusion Pro! This app will allow you to combine up to 24 filters, 17 effects, and 13 masks to create artsy videos in real time without editing software. You also have the option of choosing from five recording speeds. Perhaps, like Videocam illusion Pro user ev Pep, you might want to give your video the "Wizard of Oz" treatment (B/W to color to B/W) using the multiple filtering options you have at your disposal or maybe you want to be edgy with the pencil video filter. While you wouldn't always want to rely on special effects to ensure your videos are interesting to watch (interesting content is what does that!), it is a great tool for mixing things up occasionally.
Compatible With: Android 2.1 and up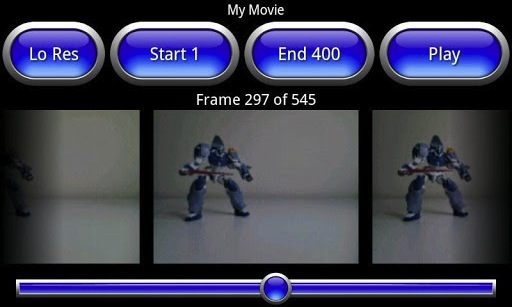 What People Are Saying: "Money well spent on this app. It's got a good simple design that works well. Once I started animating things, I couldn't stop. Great awesome app!" — Mark Pilla
Price: $2.49
Why It's Cool: Gumby fans, unite! This is a great way to surprise your audience with a "different" kind of video. Rather than your typical monologue or dialogue-style video, Clayframes allows you to tell a story in a fun, somewhat abstract way by creating smooth stop-motion animation and time-lapse in just minutes on your smartphone. One app aspect we really love is the fact that you can add to your movie at any time meaning you can add more frames to older movies and/or edit to change existing videos. Do note that the app website encourages you to try the free Clayframes Lite version before buying to confirm compatibility with your device.
Compatible With: Android 2.1 and up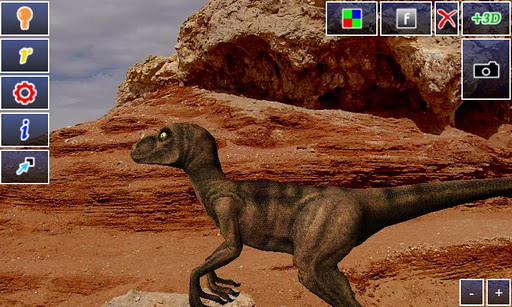 6. AR Camera 3D
What People Are Saying: "Love it. This is a lot of fun. Tried the free one first and liked it so much decided to get the full version." — Google User
Price: $1.69
Why It's Cool: Augmented reality capabilities? Check. 3D technology capabilities? Check. The AR Camera 3D allows you to move small, 3D images and add them to real-world video you have filmed. One way we think this could be used well is if your company's logo happens to be an animal or person, you might want to show that logo going on an "adventure" through whatever event or remote location you have filmed. Another clever way to use this tool is to film various b-roll of well-known areas in your community and to have your logo "visit" these areas in the video; it will show your audience that your company is well-integrated in the places they all know and love. We would like to note that the manufacturer, Fenice Software, strongly suggests you test your device's compatibility with the lite (free) version before investing in the app and that you report any bugs you notice as they are admittedly still working some out.
Compatible With: Android 2.2 and up
---
We're impressed with these inexpensive apps for your Android devices, as well as the iOS apps we shared not too long ago. We'd love to hear your favorites! Share with us here, on Facebook, or on Twitter (@SproutVideo).