SproutVideo offers some great tools for leveraging your video content in your marketing strategy. Starting with the basics, in any industry and with any business model, you have to understand your targeted audience. Our analytics and engagement stats enable you to gain a deep understanding of the 'who, what, where and how.' Knowing that most people are watching your videos on mobile devices, for instance, might impact how you design your traffic flows and calls to action, and guide decisions about which platforms other forms of advertising are enabled on.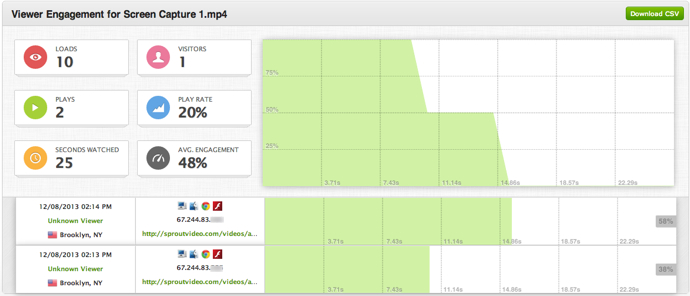 Beyond helping you know your audience, video has also been shown to improve SEO, making it more likely people will find your site when searching for relevant terms. Video increases click-through-rates, time spent on page, and other key stats that help you rise through search rankings organically. Further, we automatically generate your video sitemap for you, so it's easy to submit it to Google Webmaster. Finally, our new brandable video pages allow you to truly optimize your video landing page for search. You can add textual content, customize the URL, and make sure the title tags and meta tags are set up correctly. You'll be on page 1 in no time!
In addition to helping your business rise through the search rankings, SproutVideo gives you tools to capture leads and increase conversion rates on your site. Our email capture feature is easy to set up, and requires any viewer to enter their email address in order to play the video.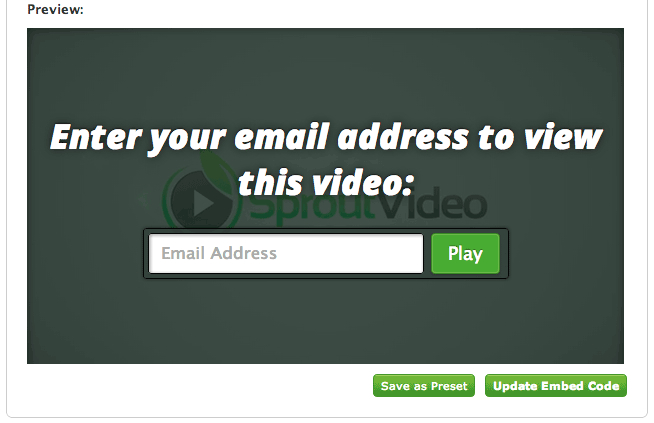 From there, you can automate a drip marketing program with your email service provider, or pass the lead to your sales team.
Post play calls to action are another way to engage visitors after a video finishes playing. You can insert links or email sign up forms along with a marketing message to capture user interest in a timely manner.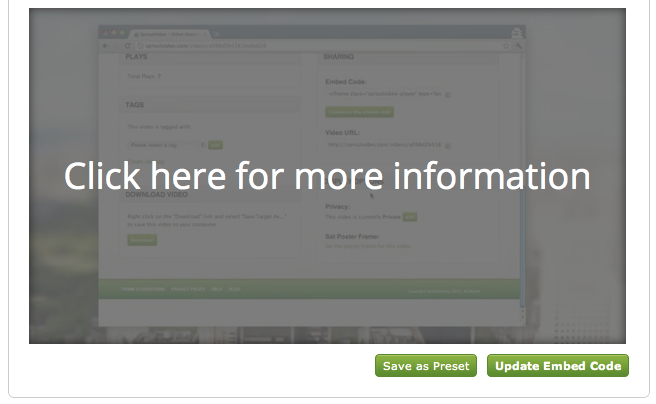 Another option for inserting calls to action is through the API and with a bit of Javascript. We allow calls to action, and clickable links to be displayed while the video is playing. These tools enable you to design traffic flows on your website around visitor behavior, and to convert interested visitors to paying customers.
---
We hope these examples have helped inspire you with some different ways video can be used to promote your business or website. How does video currently fit into your marketing strategy? Tell us in the comments below!