Customer support has come a long way in recent years. Although you might occasionally encounter a call center in a farflung region of the globe, a growing number of companies are introducing the ability to get the help you need instantaneously by leveraging a mix of pre-recorded and live video. Here are some examples of the most creative ways companies are approaching this, and tips and tricks for getting it right for your own business.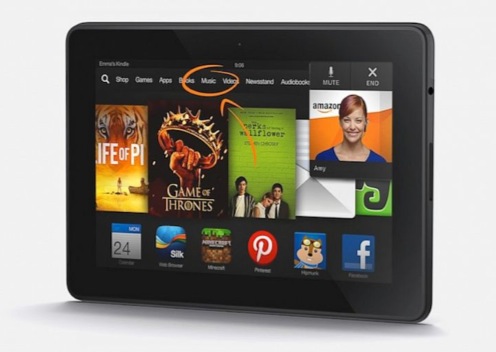 A Social Approach
A lot of customers might encounter the same issue, so making responses to common questions available to everyone is generally helpful to new users. Companies have historically approached this by creating help sections or forums, but those are text-based and usually not very fun to peruse. Further, social media is now a full-fledged customer service channel, requiring monitoring 24/7 for those with particularly active communities. It is not all about putting fires out, however. For instance, the bank NatWest has received accolades for using Vine to share short, fun videos in response to customer service questions posed on Twitter:
It is amazing what you can fit in 6 seconds, and Vine is particularly well-suited for illustrating quick changes to settings on a dashboard, or locating a specific feature. Get creative and have some fun!
Instant Customer Support
Amazon recently introduced one touch access to customer support, complete with video chat. With the Amazon Mayday button for the Kindle Fire, the main advantage is that the customer support person can see the person's screen and draw on it to highlight features or services the user might have missed, while the user is reassured because they can see the customer support person they are connected to.
Salesforce is seeking to answer Amazon's MayDay button with their recently announced SOS feature for their Salesforce1 Service Cloud offering, which is their customer service platform. Interestingly, this feature can be built into apps by developers, meaning it is not just exclusively for a specific mobile device like the Kindle Fire, although it will be surprising if Amazon does not introduce that feature elsewhere. Slated for launch later this year, it will be interesting to see how the Salesforce SOS button is used by developers.
What if Your Company's Product IS Customer Support?
It is no secret that Zendesk is a favorite of ours, and not just because we like their platform. They also have a hilarious approach to video marketing. Customer service has had a bad rap for too long, and it is refreshing to see agents presented in a light-hearted and endearing manner:
Although this video is entertaining in its own right, it has been viewed over 111,000 times, giving Zendesk great brand exposure and helping them be top of mind when these viewers find themselves looking for a customer support platform.
Online hosted video has been changing customer support rapidly for the better. It does not even have to be as fancy as some of these examples. A simple screen capture or product explainer video can solve common issues for a lot of people.
Have you leveraged online video in your customer service efforts? We would love to hear about it in the comments below or on Facebook and Twitter!

blog comments powered by

Disqus