Password Protected videos allow you to share a video with someone on a SproutVideo landing page or video website, but the viewer must know the password to the video.
How to Password Protect a Video
Open the video you'd like to password protect and on the video details page select 'Password Protected'.

Enter the password you'd like to set for the video and choose whether or not to require a password for this video wherever it's embedded:

Once you have entered the password, click 'Save Changes'. Your video is now Password Protected!
To remove Password Protection from a video, select a different privacy option - Private, Public or Login Protected. Don't forget to click 'Save Changes' at the bottom of the page.
You can also change a video to password protected from the Videos page. Just select the videos in question, and use the 'Edit Privacy' drop down menu to select 'Password Protected'. You can also use this option to select multiple videos at once: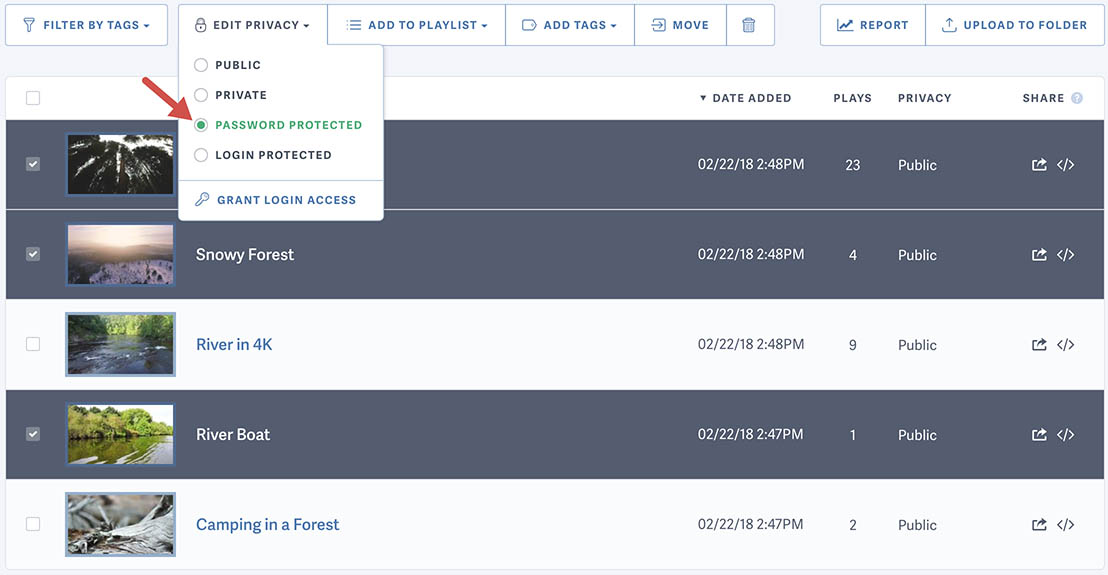 Note: If you embed a Password Protected video on a public web page or blog, anybody who visits that web page will still be able to see the video unless you select the option to 'Password Protect Embeds'.