It's time to put the camera down, step away from the editing software, and have a little fun! How do we propose you do that? Take some time out to find out which director's style you have, of course.
Do you love to use specials effects for that wow factor? Are lovable characters a feature of every video you make? Discover your directorial hero or heroine!
You like to take a look at the darker side of life in your productions…
At heart, you're a writer. Your scripts are perfectly crafted, and you enjoy showing your characters chatting about the mundane aspects of life.
You use upbeat music, especially when it might not be expected.
Food appears regularly in your productions. You often use it to symbolize power, or a lack thereof.
You tend to cast yourself in a minor role.
You are: QUENTIN TARANTINO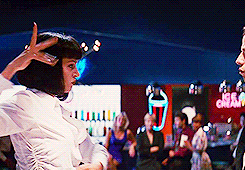 Your videos have a dreamlike quality…
You have an affinity for the handheld camera.
Soft, natural lighting is one of your trademarks.
Your videos feature people in transition, who are undecided about the best course of action to take. Characters who are fully-formed and perfectly at ease in their environment have no place in your videos.
You avoid definite conclusions at all costs.
You are: SOFIA COPPOLA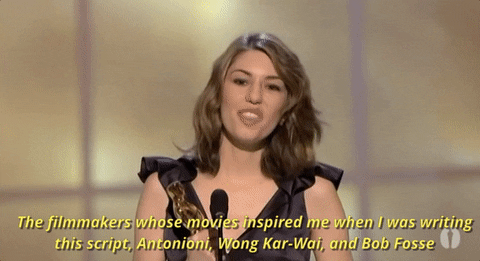 You're inspired by a huge range of source material…
You're a fan of one point perspective.
You aren't afraid to hold a shot, whether it's of a corridor or hallway, or an expression on an actor's face.
Sticking to a budget is not a priority for you when it comes to directing the perfect video.
You're not afraid to subvert traditional structure, especially when it comes to chronology.
You are: STANLEY KUBRICK

You have a gift for portraying the emotions of childhood…
Your videos feature lovable characters that your audience can't help but empathize with.
Your camera often focuses on characters' faces at pivotal moments.
You use memorable, larger-than-life soundtracks in your videos.
When asked to describe yourself, you answer without hesitation, 'a storyteller'.
You are: STEVEN SPIELBERG

You're a pro at portraying the authentic female experience…
And you're adept at using humor to share those experiences with the audience. You find it easier to reach your audience by making them laugh.
Words matter in your videos. You spend time agonizing over whether 'a' or 'the' is the best choice. But your attention to detail results in a tightly written script.
You love observing small, ordinary moments in your videos.
You get a kick out of spilling secrets in your videos.
You are: NORA EPHRON

Your videos look at what life is like for real women…
You might make marketing videos, but your heart will always belong to the rom com (and there's more than a hint of your favorite genre in your productions!).
Your videos look into the privileged world of the upper middle class and make them relatable.
Beautiful set design is an absolute must in your videos.
Your videos aren't chasing that elusive Millennial audience – you aim to appeal to a more mature viewer.
You are: NANCY MEYERS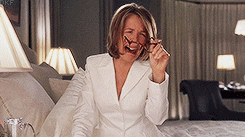 Your videos are best described as "gothic" in style…
You like to adapt your organization's logo to reflect the subject matter of your film. For you, every little detail is used to create the right "feel" for the video.
You regularly hire actors with an uncanny similarity to Johnny Depp and Helena Bonham Carter!
The world in your videos might be full of things that go bump in the night, but there is always a wonderfully gentle, kind parental figure to make things better.
Your style is instantly recognizable.
You are: TIM BURTON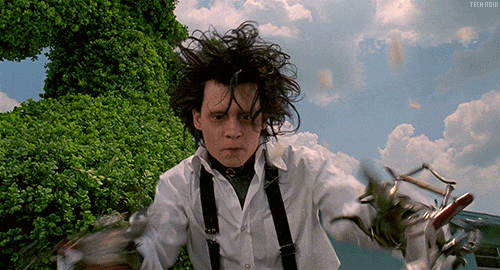 You're not afraid to take risks…
Your videos are best described as indie in style.
You portray non-traditional lifestyles, and your characters challenge conventional stereotypes.
You like sharing information with your audience using animated visuals.
You love to write and direct, and are the proud recipient of many awards for your efforts!
You are: MARIELLE HELLER

---
Which director are you most like? Maybe your approach to videography has the characteristics of a couple of directors? We'd love to hear! Share with us on Twitter or in the Comments section below.