Today, we are very excited to release a powerful new site editing tool and some beautiful themes for our brandable video websites. These features have been a long time coming, and we're thrilled to finally be able to show them off.
The New Site Editor
Video site settings are now located in the middle of your screen under the "Site Editor" menu option. There, you can pick your video site URL, enter a custom CNAME record, set up Google Analytics tracking, disable the full public site to just customize your video landing pages, and allow any viewers with assigned logins to self-manage their passwords.
We also separated the design of your video site from your basic site settings. We built a totally new tool with a highly visual interface for creating a beautiful video site.
Select Site Editor from your admin dashboard to start customizing your site. There, you will find several themes and many different options you can use to create a totally unique look and feel for your video site.
The options vary depending on the theme you select. Play around with the customization options using the Preview feature to make sure it looks the way you want.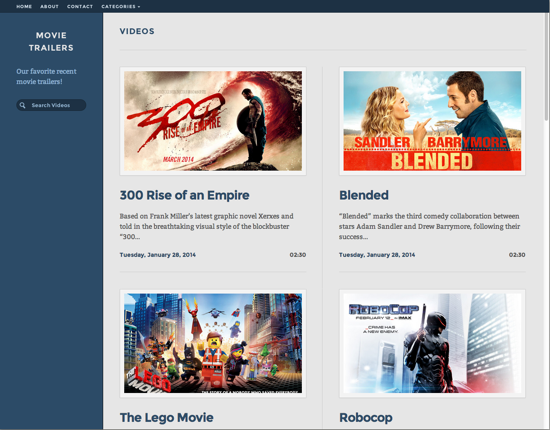 Cypress
Here is a sneak peek at Cypress, one of the new themes we added. Cypress is a customizable theme that includes options for a bold sidebar, prominent social media links, a tag line, and a featured video.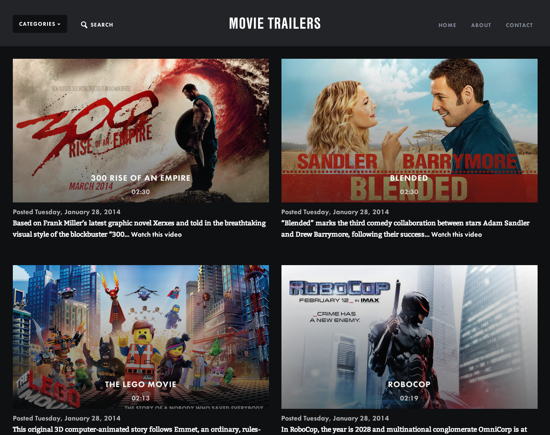 Rosewood
Rosewood is another new theme we released with this update to the beta. It has a darker color scheme to make your videos pop. The Rosewood theme includes an option for a featured video, and subtle stylized backgrounds on your video pages.
Did we mention all these themes are responsive, so they'll look great on phones and tablets? And that the sites incorporate our awesome marketing, security, and analytical tools?
How to Get a Video Site
These video sites are available at no extra cost to all SproutVideo account holders. If you are interested in testing out these new features, you can sign up for a free trial account, and build your site in minutes.
---
We hope you love our new video site editor and our new themes. We'll be adding more great features and additional themes in the coming months. Please stay tuned!