In the world of video, audio is a crucial part of the production process. However, have you ever wondered who was behind the technology that made modern-day microphones possible?
In this post, we'll be going over the life and work of Dr. James West, inventor of the electret microphone, which represents around 90% of all microphones produced today. We'll explore his childhood, professional life, and other impressive endeavors of the 90-year-old inventor. Keep reading to gain some nerdy knowledge about microphones along the way.
---
The video below is the first installment of our new Cheers series, where we raise a glass to important people and topics related to the video industry. This episode is centered around Dr. James West and his contributions to the world of video and beyond. Join Courtney Purchon, Head of Marketing, and Ikey Ajavon, Marketing Content Strategist, as they share stories from Dr. James West's life and accomplishments.
Early Life
James West was born during a particularly difficult time in U.S. history. Born in 1931, he not only had to grow up during the Great Depression but also deal with life as a Black man in America during the Jim Crow era. This was a time when most public places were segregated, and people of color faced widespread discrimination and racially motivated violence.
Thankfully for all of us, in spite of the difficult time period he grew up in, he had a particularly strong interest in how things worked from a young age. The quote from Dr. West below perfectly exemplifies this point.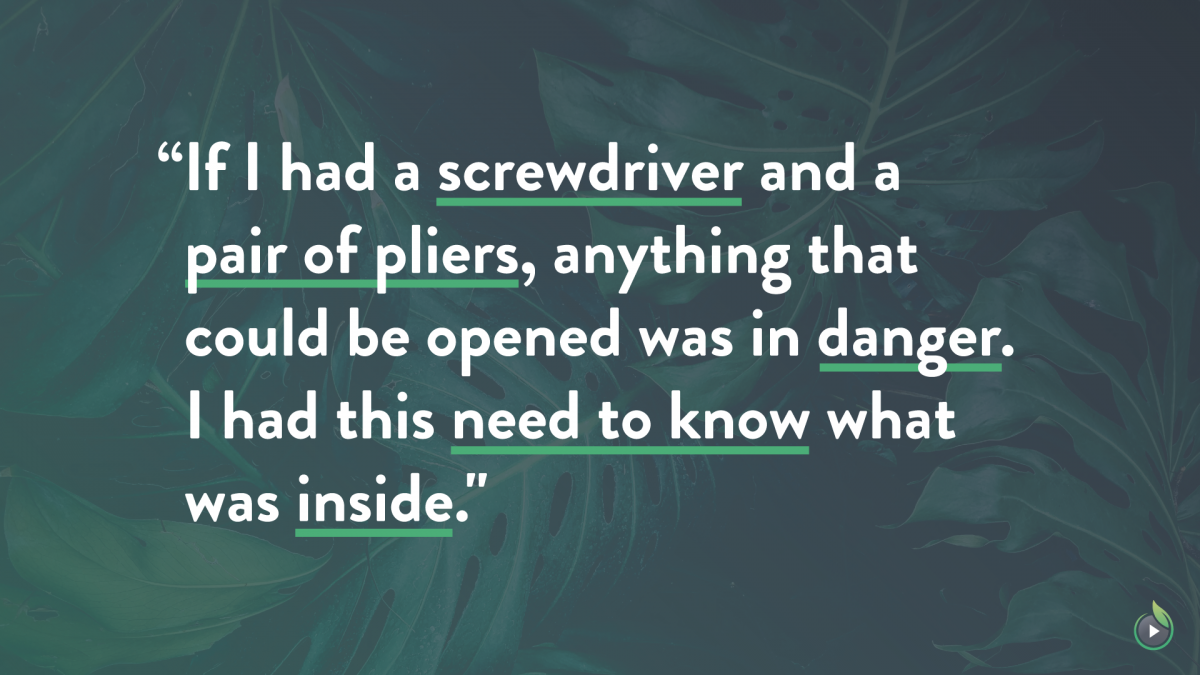 Sparking His Interest
One event in his childhood left a lasting impact that pushed him toward his path as an inventor. In an attempt to fix an old radio he found, a young James West proceeded to connect the radio to a light socket, as regular outlets were not commonly installed in houses at this time. Ultimately, he was electrocuted, but thankfully was not injured in the incident.
"I had to understand electricity. And today, I can go in a socket and re-wire it without turning the main off, because I know how AC floats, and DC, for that matter."

Dr. James West via The History Makers
Typically, people tend to shy away from events that harm them, but for Dr. West, this only intensified his interest in how things worked.
Overcoming Cultural Setbacks
Throughout his career, Dr. West had to overcome adversity. As many of us can relate, choosing a professional path to follow is stressful enough as we enter our college years. Dr. West, however, had to choose a path with the pressures of what was acceptable for Black people at the time. He started on a pre-med path, but ultimately switched to physics to follow his passion. This move wasn't supported by his parents, who believed the likelihood of a Black physicist making it during that time was low.
Against all odds, Dr. West graduated with his degree in physics from Temple University in 1957, and joined the team at Bell Laboratories as an acoustic scientist. He chose Bell over other institutions because their organization was more diverse than others at the time.
"When you put a bunch of nerds together, it kind of normalizes things," West says. "But one of the other reasons that I joined Bell Labs was that I met and saw other black scientists."

Dr. James West via United States Patent and Trademark Office
Following in the footsteps of his mentor, W. Lincoln Hawkins, the first Black researcher at Bell Labs, Dr. West would go on to produce many great inventions, including his most famous: the electret microphone.
The Invention of the Electret Microphone
In 1962, Dr. James West and co-inventor Gerhard Sessler created the first foil electret microphone. However, like most great inventions, there was a happy mistake that led to this invention.
While fixing a pair of headphones, Dr. West accidentally short-circuited them, which unexpectedly got the headphones working again. However, they were now operational without a power source, whereas before, they had required a 500 volt battery to work.
In effect, Dr. West had created a version of the invention he would later patent. The headphones were able to work without a power source because the short-circuited headphones were holding a charge. When the headphones were short-circuited, Dr. West inadvertently created a dielectric material that could hold a charge for a period of time, also known as an electret.
"I couldn't get this phenomena and what I had observed out of my head," West says. "It was there in kind of a permanent way. I began to try to unravel this problem and understand, a least a little bit, what was going on."

Dr. James West via U.S News
Dr. West and Sessler eventually found a way to create a material with a long-lasting charge by utilizing Teflon. Their final product would be able to hold a charge for about 100 years, essentially guaranteeing the condenser component of these microphones would never need an external power source.
While other components of the microphone still require some power, the charge required to operate is significantly lower. Options like phantom power, or very small batteries, usually 1.5 – 5 volts, usually suffice. Billions of electret microphones have been made since they began selling commercially back in 1968.
You'll find these types of microphones in a wide variety of devices, from phones to baby monitors, and especially in microphones used for video. It's safe to say our lives would be very different without this invention. To learn more about microphones and how to optimize them for your video projects, explore the audio section of our video library.
How Microphones Work
Microphones were around long before Dr. James West and Gerhard Sessler joined Bell Labs, albeit not quite as efficient. To understand just how impactful their invention was, it's important to have an understanding of how microphones actually work.
Microphones work by capturing sound waves and converting them to electrical signals. This happens over the course of a few steps. Sound waves pass through an object called a diaphragm. This movement is then measured and transformed into an electrical signal.
Traditional microphones would rely on a battery to help perform this task. And, these microphones required a lot of power, which made them bulky and expensive to replicate. The electret microphone, as mentioned above, has its own charge and doesn't require a battery. This makes the whole process more efficient, smaller to produce, and cost-effective.
Awards & Activism
While Dr. James West may not be a household name in the video world (yet), he has gotten a lot of recognition in the scientific community. Over the course of his long career, he's gotten numerous honorary doctorates, medals, and honors.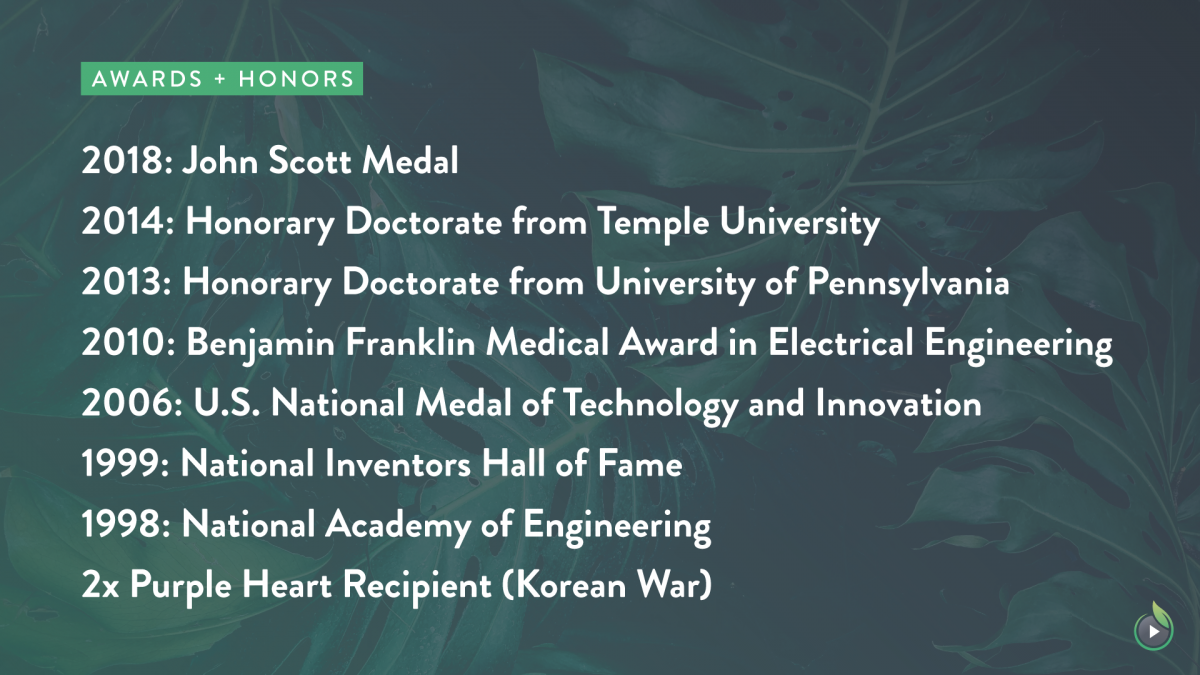 In regards to activism, his journey as a Black inventor inspired him to provide as much help as possible to those who would follow in his path. Throughout his career, Dr. West spent time mentoring women and underrepresented minorities as time would allow. Dr. West has said he's most proud of his work to set up the Corporate Research Fellowship Program while still working at Bell Labs. This program funded, mentored, and graduated over 600 Ph.D.'s over 30 years.
James West Today
Dr.West continued on his path to make the world a better place after retiring in 2001. He's currently working as a professor at John Hopkins University, serves on the board of directors of the Ingenuity Project, continues to mentor students, and is working with his daughter's company to bring a digital stethoscope to market.
---
All things considered, this 90-year-old inventor doesn't plan on slowing down any time soon. Dr. James West's legacy extends far beyond his inventions. His inspiring journey through life's challenges will continue to inspire far into the future. Let us know your favorite fact about Dr. West in the comments below.