We've been on a roll with new feature announcements recently, and are not planning to stop anytime soon! For example, since December 2014, we launched our Video Site Theme Editor with three beautiful themes, IP Address Restriction and Single-Sign-On, the ability to replace a video, and two other video marketing integrations to boot. As our third integration to date, we just added support for Aweber, a popular email marketing service. Here are more details on our latest and greatest marketing integration: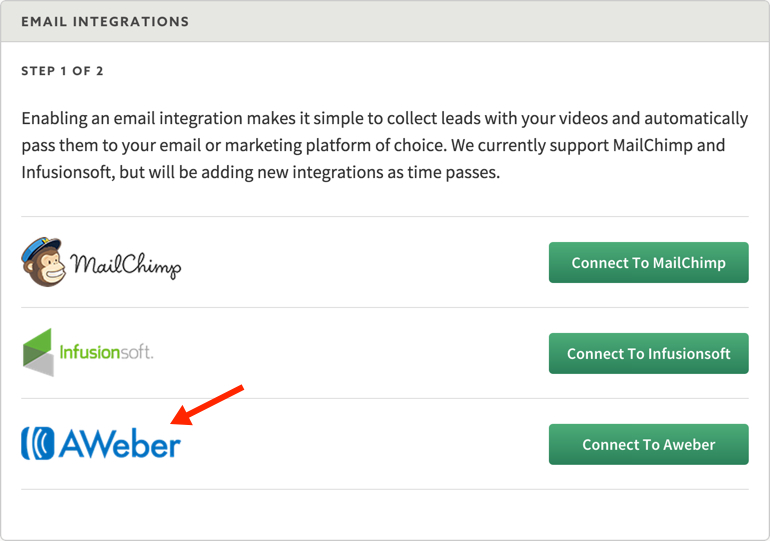 How the Integration Works
SproutVideo's latest email marketing integration with Aweber allows you to send leads captured by the videos in your account directly to your Aweber mailing list. You can specify which list you want to send leads to, and we'll take care of the rest.
You can quickly and easily setup this new integration by clicking on the "Connect to Aweber" button, entering your Aweber credentials, and selecting "Allow Access" to create a secure connection between the SproutVideo platform and Aweber.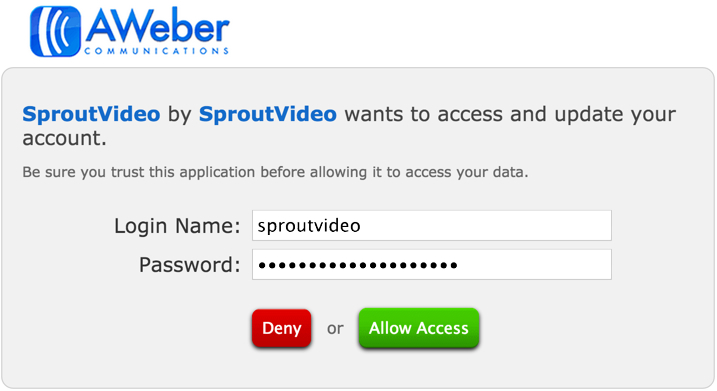 We are planning to introduce many more email marketing integrations in the coming weeks and months. Which would you like to see next? If you tell us in the comments below, or contact our support team, we might just add your favorite platform next.