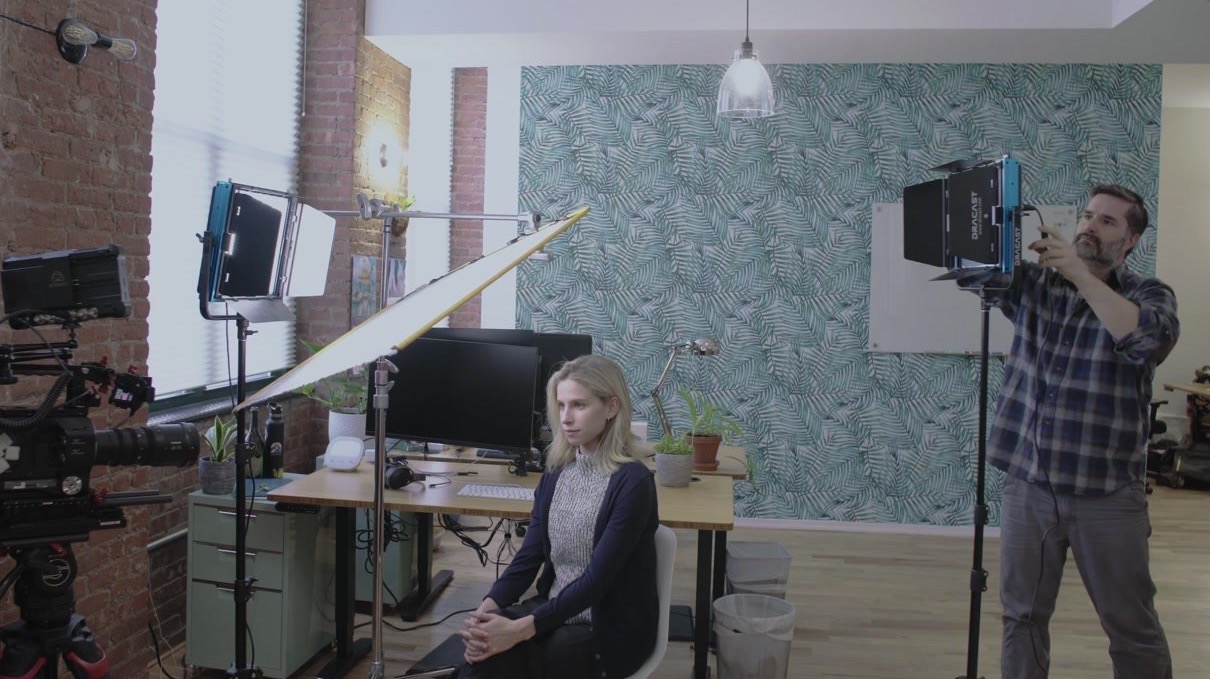 It's one thing to shoot a video in a studio where you have total control over the lighting setup. It's quite another to shoot in a typical office environment, with a mix of natural and artificial light sources.
In this episode of our How to Video series, we're focusing on how to successfully craft indoor environmental lighting to achieve a beautiful end result. This particular tutorial builds on skills we covered in our previous episodes on video interview lighting, and studio lighting.
Whether you have a lot of lighting gear, or just a bright window in a cool space, this guide will help ensure your subjects look their best on camera in an office setting.