At SproutVideo we believe online video can be used to expand reach and grow sales in literally any industry, but one market stands out as an optimal case study for the use of online video to attract and retain new customers: fitness.
The fitness industry is massive and growing. The US represents the largest health and fitness market in the world, valued at an estimated $24.4 billion, with 30,500 locations and nearly 60 million members. The number of fitness trainers and health professionals involved in this market is also increasing, as trends and niche workouts ebb and flow, and the health needs of the US population increase as average age edges up. The US Bureau of Labor Statistics estimated there were about a quarter of a million fitness trainers and instructors in the US in 2012, and that employment opportunities in this industry will grow over the next 10 years.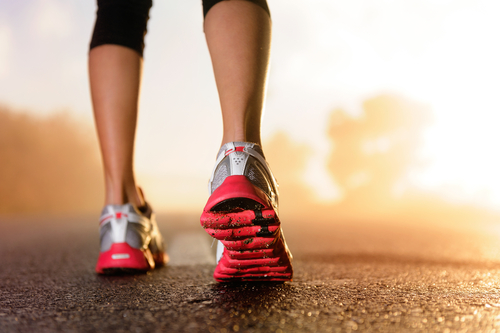 So, in this inherently competitive, growing market, what can fitness professionals do to get ahead, and what are the takeaways for other industries?
Attract New Customers
The biggest challenge for gyms, personal trainers, and instructors is actually not physical, but the relatively universal business goal of attracting new customers. The absolute best way is to leverage online video because consumers tend to research and discover health trends and fitness facilities on the web. To reach these customers, a smart top of funnel marketing strategy entails taking advantage of localized search terms, and to cast a relatively wide net with social media and sharing sites. For instance, someone might research exercise classes in their local area, and if you are a personal trainer looking to connect with that type of person, posting workout videos filmed in local parks, geo-tagging them, and publishing them with keyword optimized titles and descriptions would help your website show up at the top of the search engine results page.
Before blindly promoting your entire video all over the web, however, a critical step is selecting where and how to publish it, and how many versions of it you should make. As we mentioned, a wide net is necessary for top of funnel acquisition, so cutting a 6 second video for Vine, 15 second video for Instagram, a short 1-2 minute version for Youtube, and then publishing the longer form video on your main website is a great starting point. If you use an online video host like SproutVideo with a suite of marketing tools, you can use your long-form video to grow your email list and generate leads. This strategy increases your exposure on different networks, but importantly does not give away your expertise for free. Using a persuasive call-to-action at the end of the video will help direct traffic to the full length video on your site, or capture leads for follow-up at a later date.
Improve Existing Clients' Performance on Health Goals
Online video is the perfect tool for publishing a series of workouts (or any type of how-to) to the web. Describing a workout with text and photos is not nearly as easy to follow along with since there is no audio, and using video creates a more personal connection with the person going through the exercises. They will be more likely to use proper form and to complete the exercise without having to stop and check that they are doing it correctly. Even better, clients can take it on the road with them, so you can help them stay in shape even when they are traveling. Making your core content easily accessible in a highly digestible format is ideal not just for fitness, but for a wide variety of industries.
Word of Mouth and Testimonials
Social sharing of workout goals and videos has been a growing trend for the past 3-4 years, so take advantage of it. Connect with your customers online, and share interesting workout facts or techniques with them with short, shareable video clips. You can set up groups on Facebook or circles on Google+ for your classes, and encourage people to connect with each other. This would not only help with client retention, but would get people to share information about your classes and specialty online. The key is not to be pushy or to directly ask them to promote you to their friends. Unless you have a stellar referral program, they probably will not go for it. Organic word of mouth marketing is the best for local client referrals.
There are other options worth mentioning. Customer testimonials are one of the most powerful marketing tools on the web. Ask existing clients who have achieved substantial results or who simply love working out with you to say so on camera. This does not need to be a big production as your testimonial video will come across as more authentic if it is not overtly staged. Even better, you could try and get some of your students to participate in a short workout video and demo some moves for the testimonial. The best part about getting participation from your clients is that they might just share it with their friends and family members – free marketing!
From acquiring new customers, improving their performance, and getting them to help spread the word about your business and services, there are plenty of lessons to be learned about the use of online video in the fitness industry. Which is most relevant to you? Did we miss any important takeaways? Let us know in the comments below, or on Twitter!

blog comments powered by

Disqus