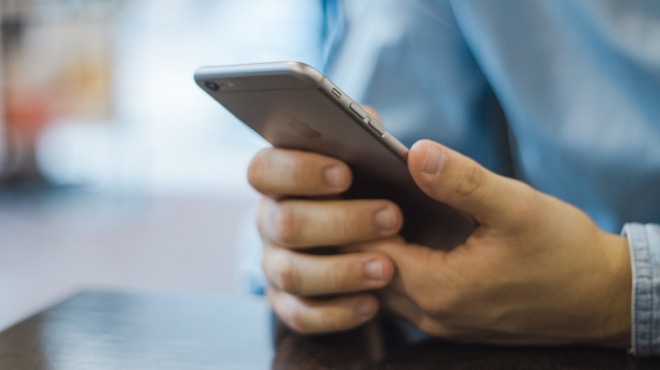 Video has plenty of room to grow in email marketing. After all, if you could boost your open rate, click-through rate, and reduce your unsubscribe rate, just by adding one thing to an email campaign, wouldn't you?
Here's how video can help you grow your email list, improve campaign performance, and, ultimately, drive traffic to your website.
1. Produce Quality Video Content
According to eMarketer, roughly 44% of marketers who are not using video in their email campaigns cite a lack of material as the primary reason it is absent from their campaigns, but 81% of survey respondents were interested in adding it.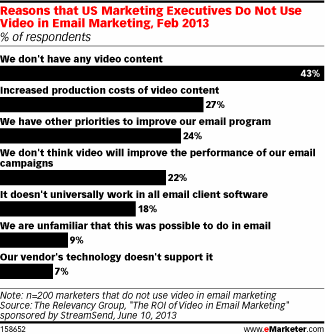 We have talked about how this is getting increasingly easy to do in previous posts, but it is worth reiterating that quality video content is no longer very expensive to make, nor time-consuming, as long as you are willing to get a little creative. First and foremost, capture your content whenever you can. Record those webinars, conferences, presentations, and any other instance where you are generating sound bites or visual content. This is easy with screen capture tools like ScreenFlow, which also captures audio, and most online presentation software, like GoToMeeting, offer recording and exporting features.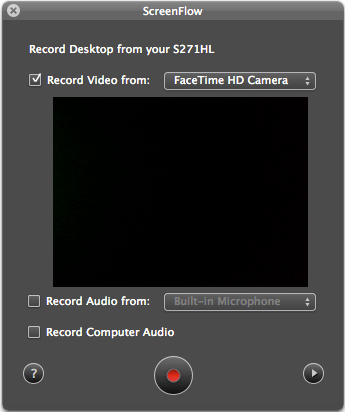 You can easily splice and dice those snippets with other images and content using a free movie editor like iMovie or Windows Movie Maker, and quickly publish to the web. Another alternative is to make short animated videos with PowToon or Goanimate: their templates make storyboarding and editing as easy as PowerPoint. Animoto.com is a great option for those who have plenty of images (and maybe a few short videos), making it particularly well-suited for customer testimonial videos and business advertisements.
2. Grow Your List
This technique is especially effective for content marketers, business service providers, and consultants. Embed your video on a landing page, write an interesting description with a compelling call to action, and place an email gate in front of your video content.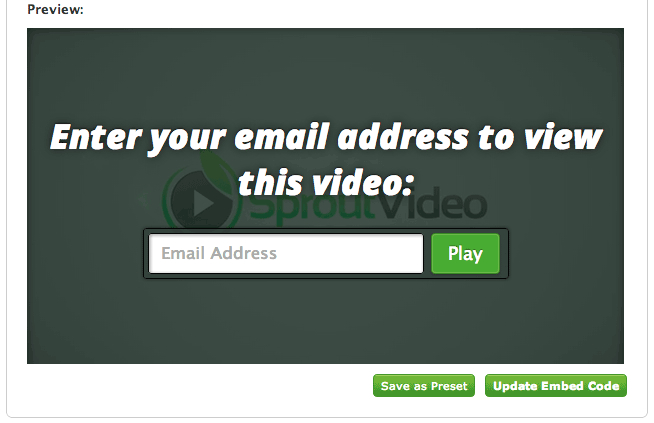 Using social media, paid search, and SEO, drive traffic to the landing page. Interested viewers will have to enter their email addresses to view your video, and you can easily input your MailChimp sign-up form (or other ESP) so all sign-ups go straight to your list.
3. Boost Click-Through Rates with Video in Your Email Campaigns
According to eMarketer, a majority of survey respondents reported increased click-through rates and improved subscriber engagement when incorporating video into their campaigns.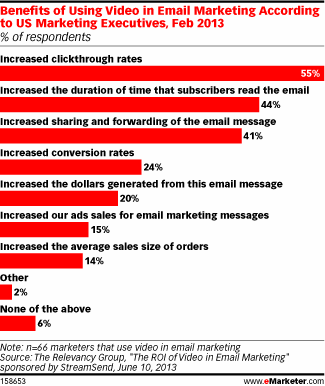 Naturally, nearly everyone wants to do this, but there is a serious catch: not all email clients support video playback using 3rd party plugins. In fact, most of the top email clients currently do not – Gmail, Outlook, Yahoo, Lotus Notes, and AOL. Apple Mail seems to currently be the only email client with relatively robust video support. So what do you do? Take a screenshot of the video poster frame, and embed it in the email with a link to the video landing page. Some ESPs, like MailChimp and Constant Contact, have a video tag that automatically creates the linked thumbnail for you. Or, use a GIF generator to convert your video into an animated image, which will work in most inboxes, and again, link to the landing page.
There are other options, however. BoomBoom and a couple other innovative ESPs adjust the video playback from streaming video, animated GIF, to static image in real time according to the recipient's inbox settings to ensure optimal delivery of your content. This type of real time adjustment is only going to become more common as video in email campaigns becomes more popular.
If you have tried using video in your email marketing campaigns, please tell us about it in the comments below! Or, you can always let us know about your experience, good or bad, on Facebook or Twitter.

blog comments powered by

Disqus