Great – you finally finished that video you have been working on for what seems like forever, and it is ready to share with the world. Now, the big question is, "how do I get people to watch my awesome video?"
1. Edit the Title and Description of Your Video
A common mistake we see here at SproutVideo, especially among people who upload videos frequently, is not taking the time to write a thoughtful description, and change the title of a video so that it is different from the file name. Do not underestimate the difference those two key elements can make in the presentation of your video online. A first impression only takes about 100 milliseconds to make, and if someone sees your video on a SERP, that is about all the time you have to win that click.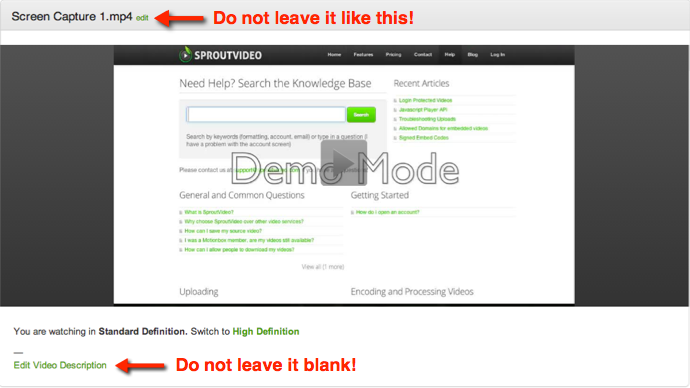 2. Set Up for SEO Success
Speaking of SERPs, run a keyword analysis on topics directly related to the subject of your video, identify the search terms receiving significant search traffic, and incorporate them in the video description, title, tags, and metadata. You can use the free keyword planner available in Google Adwords to figure out a winning combination of search terms for your video.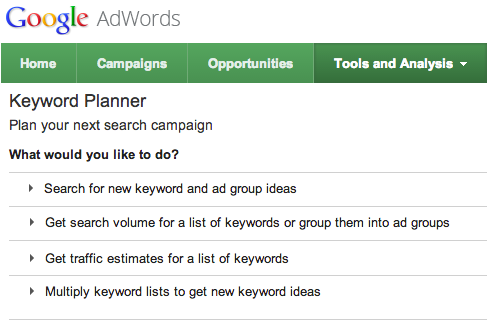 By using these phrases in your video description, title, tags and metadata, you are enabling people looking for your information to find it more readily, and search engines to index it properly. Generating a video sitemap will also help get your video indexed correctly, and taking the time to do so is worth the trouble. We have a detailed article with step-by-step instructions for this here: Video Sitemaps.
3. Customize Your Player
How are your player's controls set up? Are they available to the viewer, or hidden with autoplay enabled? How well does it mesh with the rest of your landing page? Did you select the right colors and dimensions? Does it have another company's branding on it?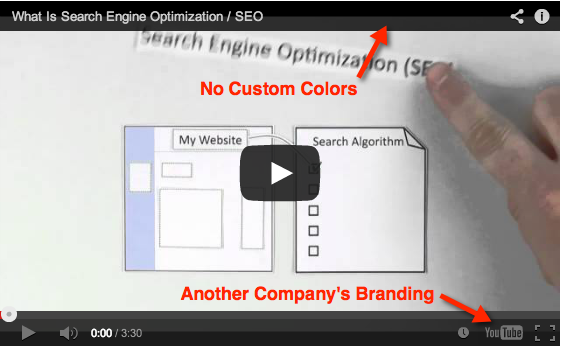 Click here for tips on customizing your video player.
4. Pick the Right Poster Frame
Ok, you won the click to your video landing page, and your video player is fully customized, but what about getting people to press play? One commonly overlooked aspect of optimizing videos online is choosing the right poster frame. If your video features someone talking, is it a frame where they are looking at the camera, and not making a funny face?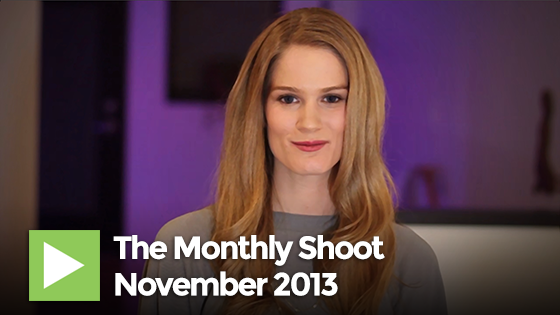 If it is an animated video, is it a frame that will grab someone's attention, making them want to watch the rest of it? Finally, if you choose to upload your own image, make sure it is related to the topic of the video and tells the viewer something about the film. It could be a visually pleasing image, but if it is too generic, it still might not captivate interest.
You can endlessly optimze your online videos to win traffic and engage viewers, but these four key steps should help you on your way. Tell us your favorite trick for optimizing videos to increase views in the comments below!

blog comments powered by

Disqus